Tesla Pickup Design, Specs Predictions: What To Expect
The wait is almost over. Although there's still no exact date on the official launch of the mysterious Tesla pickup, Elon Musk's newest electric utility vehicle, many analysts believe that it won't be long until we get a glimpse of this elusive truck.
Musk once revealed in a tweet that the Tesla pickup, unofficially being referred to as the Tesla Model B, will most likely make an appearance this November. This has gotten a lot of people excited because Tesla has been very successful so far in ensuring that no major details, specifically on how the pickup would look like, will leak to the public.
What we know so far is that the vehicle is going to be truly exciting. Musk describes the Tesla pickup to be very futuristic and "cyberpunk," something that has not been seen in a conventional car ever. In fact, it's going to be so out of this world that Musk scoffed at existing concept designs and said that the actual pickup is going to be more "'Blade Runner'-esque."
But what exactly should we expect from the Tesla pickup? First, we know that the Tesla pickup is set to change that way we look at utility vehicles in terms of looks and capabilities. We're pretty sure that we will no longer see the classic silhouettes of pickup trucks and that the Tesla Model B could outperform market favorites like the Ford F-150 in terms of power.
The Tesla pickup is powerful with 300,000 pounds of towing power, a far cry from rivals like the Rivian R1T with approximately 11,000 pounds towing capacity. For range, the new utility vehicle is expected to run a total of 500 miles on a full charge, a battery capacity that's enough to power tools when needed.
As for the other details such as battery tech and size, charging rate, horsepower, and even overall performance, some analysts have taken the time to look up at other Tesla vehicles to draw some new conclusions.
According to a report, YouTuber and Tesla analyst Sean Mitchell of AllThingsEV predicts that the Tesla pickup will have battery sizes that will range from 150-200 kWh. The 500-mile range could even be exceeded and reach 600 miles if the use of Maxwell battery tech will be applied and it will also have a 250 kW charge rate.
The pickup, which Musk once described to be faster than a Porsche 9-11, could accelerate from 0 to 60 in three seconds. It will also be quite fast at 800-1,000 horsepower. In terms of looks, the truck will feel like a spaceship with a panoramic glass that could be fitted with a Tesla Tesla Armor Glass.
The coming weeks prior to the launch is going to be quite exciting for interested consumers.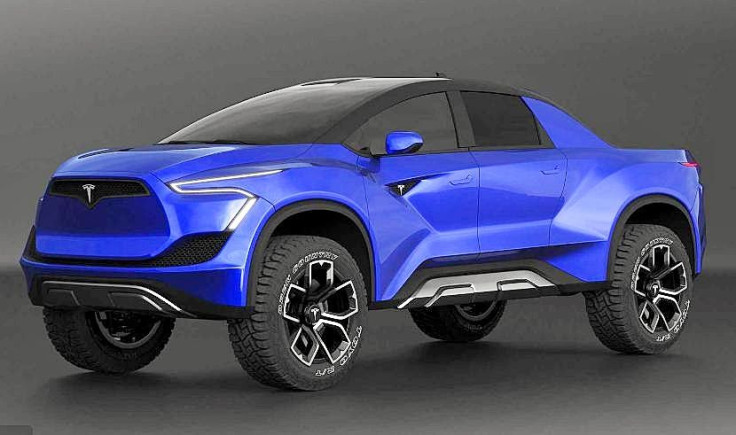 © Copyright IBTimes 2022. All rights reserved.
FOLLOW MORE IBT NEWS ON THE BELOW CHANNELS