Tesla Pickup Shocker: Elon Musk Doubtful Of New Vehicle's Success?
There is only a few weeks left before the actual unveiling of Tesla's mysterious vehicle yet even now, we hardly know anything about it.
Aside from some impressive specs like its expected 300,000-pound towing capacity, a 500-mile range and a price tag that's set to make it one of the most competitive players in the pickup market, there's still hardly anything that we actually know of the Tesla pickup.
Tesla's enigmatic CEO Elon Musk has left some clues about the pickup that's said to be so futuristic that he described it as a "cyberpunk" vehicle. First, per Musk, the vehicle is going to be even more out-of-this-world compared to the amazing concept designs of amateur designers such as Emre Husmen.
Musk said that upon seeing Husmen's design that the actual Tesla pickup is going to be "even more 'Blade Runner'-esque." This is according to Joe Rogan who showed the details to Tesla's CEO.
Next, and this is where it gets more interesting, Musk tweeted that the "cybertruck" will look like an "armored personnel carrier from the future."
However, could this new and very bold design of the Tesla pick up something that would appeal to pickup owners who have been known to be very loyal to the classic designs of Ford and Chevrolet?
According to a report from Market Realist, the Tesla CEO himself was doubtful regarding the demand and utility of the new vehicle. As earlier reported, Musk said during an interview with the podcast, Recode, "It's something I've been wanting to make for a long time. If there's only a small number of people that like that truck, I guess we'll make a more conventional truck in the future. But it's the thing that I am personally most fired up about."
Now the Tesla pickup is set to become even more exciting as new details show that Musk has "stellar" plans for the Tesla vehicle. In a report, it was revealed that the Tesla pickup could be repurposed and used as vehicles for future Mars explorations.
The Tesla pickup, now unofficially called the Tesla Model B, is expected to be launched in November this year.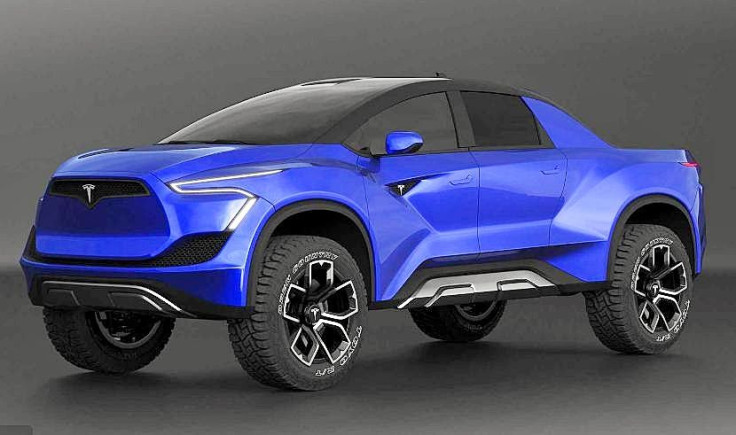 © Copyright IBTimes 2023. All rights reserved.