This Tesla-Powered Porsche 912 Is A Vintage Car Collector's Dream
The legendary Porsche 912 sports car was in production only from 1965 to 1969, and the 32,000 cars produced in this time are now sought after collector's items in the vintage car circuit.
Not only was the 912 famous for its low drag, low weight, and high quality German construction, it amazed with the stunning performance of its high-efficiency 1.6 liter air-cooled, 4-cylinder flat-4 (or Boxer) engine.
Now, imagine upgrading this 50 year-old icon with an all-electric Tesla drivetrain from a Tesla Model S P85. What you've got is a classic machine with truly monstrous power that's way faster than the original gasoline-powered version.
The mission of two Southern California shops, Zelectric Motors and EV West, is to convert old Porsches and Volkswagens into all-electric cars. Both firms see these upgrades as a way of rescuing aging vintage cars and retaining their relevance.
David Bernardo founded Zelectric Motors specifically to refurbish old Volkswagen Beetles and Microbuses and retrofit them with electric powertrains. Since he founded his company to restore old cars with a modern twist a few years ago, Bernardo said retrofitting has become a trend.
"Zelectric started out as a personal project," said Bernardo. "I wanted to take a Volkswagen and make it electric."
Zelectric's companion performance shop, EV West, has a waitlist until 2023. The customers of both firms are ready, willing and able to spend up $100,000 for a retrofit. Founded in 2010, EV West does high-performance modifications.
Michael Bream, founder of EV West said that it's only been in the last three years the public has warmed to the idea of retrofitting electric motors onto classic cars.
"Our wait list to get into the shop now extends three to four years out so we're booking appointments for 2023," said Bream.
For Bream and Bernardo, "electrifying" the 912 was a challenge they were eager to take on. They took a 1968 Porsche 912 and turned it into a 550-horsepower electric beast with 4,500 pound-feet of torque. The electric motor came from a Tesla P85. They also used the P85's inverter, rear differential and throttle pedal.
They would have liked to use a Tesla powerpack to power the Tesla drivetrain, but decided not to because the Tesla powerpack was far too heavy for the lightweight 912 that weighs only 2,300 lbs. They used a lighter weight LG Chem battery pack, instead.
Because of this experience, EV West plans to sell a 912 conversion kit for $50,000.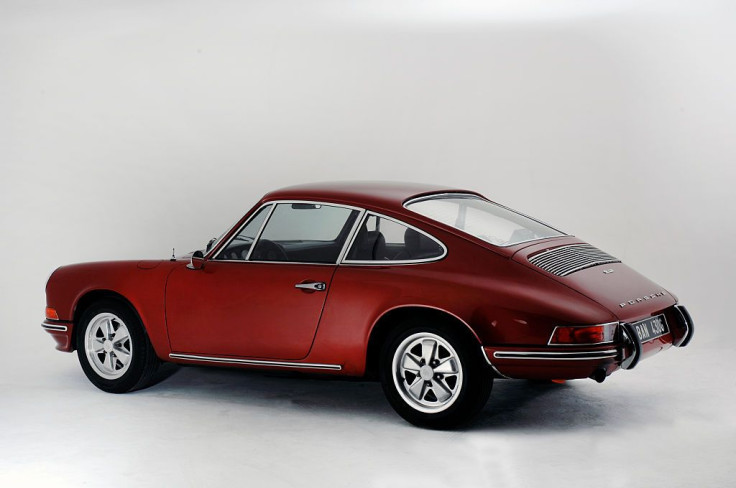 © Copyright IBTimes 2023. All rights reserved.