Teva Pharmaceutical Buys Allergan's Generic Drug Company For $40.5B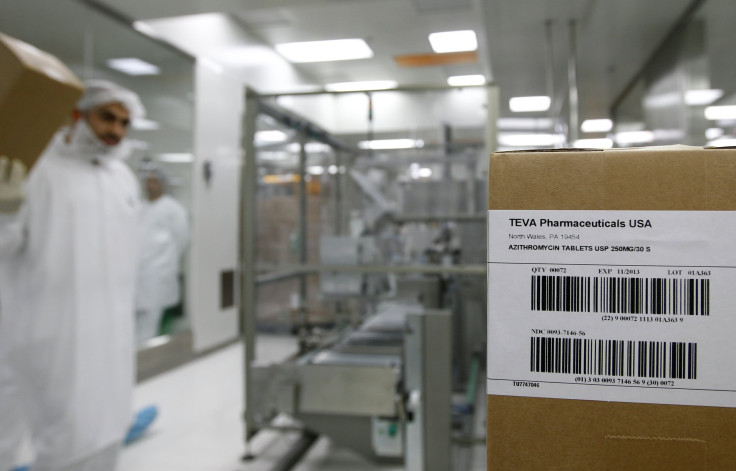 Israel's Teva Pharmaceutical Industries Ltd. said Monday that it has agreed to acquire Dublin-based Allergan PLC's generic pharmaceuticals business for $40.5 billion. The company said in a statement released Monday that the latest acquisition will provide its customers with affordable quality medicine and benefit Teva's stockholders.
Teva is expected to close the deal by the first quarter of 2016 and Allergan will receive $33.75 billion through a combination of new equity, debt financing and cash. Allergan will also receive Teva shares valued at $6.75 billion based on Monday's closing rate, giving Allergan an ownership stake in Teva at just under 10 percent, the statement said. The deal comes as Copaxone, Teva's top selling product to treat multiple sclerosis, began facing heavy competition in the U.S. last month.
"With pro forma revenues of approximately $26 billion and combined EBITDA of approximately $9.5 billion anticipated in 2016, this acquisition reinforces our strategy, accelerates growth and diversifies revenues both by product and geographically, supporting our new business model," Erez Vigodman, Teva's president and CEO, said in the statement.
Teva was earlier actively trying to buy Mylan NV but met with fierce resistance to the takeover, the Wall Street Journal reported Sunday. Mylan instead has reportedly pursued an alliance with Perrigo Co. PLC. The report by the Journal added that the deal between Teva and Allergan will allow the former what it has been seeking from Mylan -- economies of scale in the highly competitive generic-drug market that will allow it to reduce costs, and tackle low margins on low-priced medicines.
"We will have the potential to add scale in existing therapeutic areas, expand into new therapeutic areas and geographies and evaluate strategic transformational deals," Brent Saunders, CEO and president of Allergan said, in a statement from the company.
Parsippany, N.J.-based Allergan has treatments for dermatology, aesthetics, women's health, eye care and for cardiovascular disease, according to a report by the New York Times. Last year, the company posted revenues of $13.1 billion. Teva is the world's biggest seller of off-brand medicines and posted revenues of $20.3 billion last year.
© Copyright IBTimes 2023. All rights reserved.