Texas Woman Accused Of Murdering Her Fifth Husband Who Died From 'Suspicious Illness'
KEY POINTS
Sarah Hartsfield is facing murder charges
Deputies suspect foul play in her husband's death
Sarah is currently held on a $5 million bond
A Texas woman has been indicted on murder charges for allegedly killing her fifth husband after the man died from a "suspicious illness."
Sarah Hartsfield, from Beach City, was indicted on Feb. 3 for the death of her 46-year-old husband, Joseph Hartsfield, Chambers County Sheriff's Office said in a news release Monday.
Joseph was rushed to Baytown Houston Methodist Hospital on Jan.7 after the 48-year-old woman made a 911 call regarding a medical emergency with her husband. Hospital authorities later called the county sheriff's office reporting that the patient had a "suspicious illness."
An investigation began after the deputies found inconsistencies in the information provided by the woman.
"The story that the wife gave the hospital, the deputies, the detectives do not match up to the forensic evidence," Chambers County Sheriff Brian Hawthorne said, reported ABC 13.
"During Detective Rocz's investigation, additional inconsistencies as well as other determining factors made the illness appear more suspicious in nature. Sadly, the patient identified as Joseph Hartsfield of Beach City died as the result of what the Sheriff's Office believes to be foul play," Hawthorne added.
The medical examiner's office has not revealed the cause of death. No further details surrounding the case were released.
Joseph reportedly had diabetes, and on the day he was rushed to the hospital, his glucose monitor sounded an alarm after detecting extremely high insulin levels. However, Sarah made the 911 call around four to six hours later, officers said.
Investigators interviewed Sarah's ex-husbands and reportedly found that several of them ended their relationship as they were scared for their lives. Sarah lived in 39 different places during her adult life, police said.
"When we started talking to other husbands and then finding out some of them maybe aren't alive anymore, and other issues, everything just started pointing to foul play," Hawthorne said, reported Click 2 Houston.
"Every relationship that it appears that she's been in, everybody wants out of it because they fear for their life. A number of them have either made the statement, 'I needed out because I felt like my life was in danger,' and some have found where their life was clearly in danger," he added.
Sarah is currently held on a $5 million bond.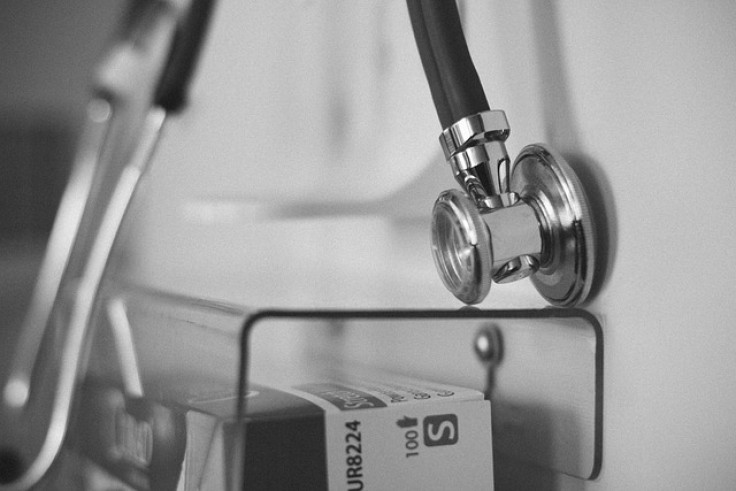 © Copyright IBTimes 2023. All rights reserved.