These Are The Side Effects You Can Expect From Moderna, Johnson & Johnson Boosters, CDC Says
Americans can now decide which booster dose of the COVID vaccine they want to be inoculated with as the Pfizer, Moderna, and Johnson & Johnson shots have all been authorized for an additional dose by the director of the Centers for Diseases Control and Prevention.
At the same time, data was published by the CDC reporting the most common side effects for receiving booster doses of the three vaccines.
According to the data, the third dose from Pfizer and Moderna boosters had common side effects that included pain at the injection site, fatigue, muscle pain, headache, and fever, CNBC reported. Other symptoms of the boosters include chills and nausea, the news outlet said.
These symptoms were similar to what was reported by vaccine recipients after the second dose of the Pfizer and Moderna shots.
The Johnson & Johnson booster also had common side effects that included fever, fatigue, and headache, the CDC said, as reported by CNBC.
The Moderna and Johnson & Johnson COVID boosters got the green light on Thursday, while the Pfizer booster received the go-ahead for a third dose back in September. The three boosters can be mixed and matched, giving Americans a choice in their COVID vaccinations.
The CDC recommended the Johnson & Johnson booster for all individuals who received the single-dose shot, while the Moderna booster dose was authorized for people who are 65 or older, or 18 and older for those who have an underlying health condition, are living in a long-term care facility or work or live in a high-risk setting.
The Moderna booster was recommended for inoculation at least six months after the second shot, and the J&J booster was recommended for everyone at least two months after their first dose.
Booster doses of the Moderna and J&J vaccines can be administered,beginning on Friday. All booster doses will be free to Americans.
The Pfizer booster shot is authorized for individuals who are 65 and older, or at high risk for contracting COVID-19 due to underlying health conditions, jobs, or living conditions.
"The evidence shows that all three COVID-19 vaccines authorized in the United States are safe – as demonstrated by the over 400 million vaccine doses already given," Dr. Rochelle Walensky, director of the CDC, said in a statement.
"And, they are all highly effective in reducing the risk of severe disease, hospitalization, and death, even in the midst of the widely circulating Delta variant," she added.
The CDC has reported that 11.6 million people have received booster doses of the vaccine, accounting for 6.1% of the U.S. population. A total of 57.2% of the nation is fully vaccinated against COVID-19.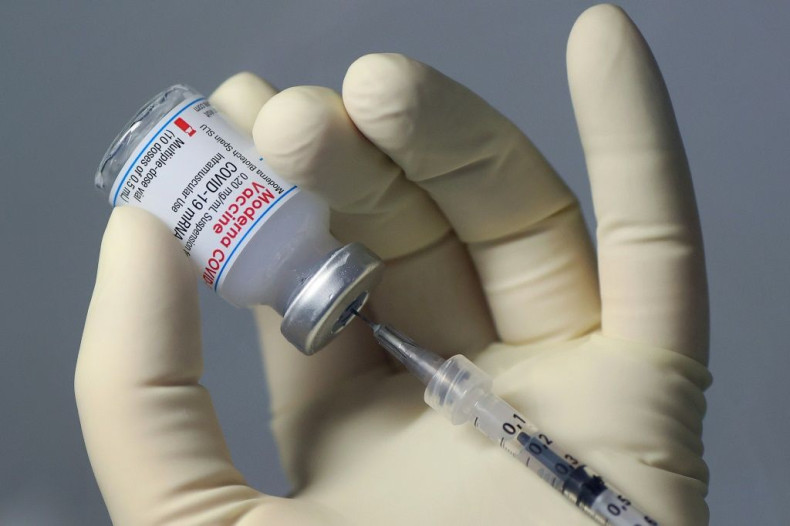 © Copyright IBTimes 2022. All rights reserved.