These Countries Are Considering Making Bitcoin A Legal Tender
As Vladimir Lenin once said, "There are decades where nothing happens, and there are weeks when decades happen." This is the gist of Bitcoin's over-decade-long adoption history. For years, it languished as a blockchain novelty. It took four years for Bitcoin to reach a threshold of $100 per BTC since its launch in 2009.
Then, it took another four years for Bitcoin to cross the $1,000 milestone. Such slow but steady appreciation growth is understandable. After all, people take extra caution in matters of wealth, especially with digital peer-to-peer (P2P) money like Bitcoin, which has never existed before.
However, as the entire modern control migrated to the online world, spurred by social media, it made more inherent sense for there to be internet money itself. People may have gotten used to electronic payments, but that is an entirely different beast from a native digital asset like Bitcoin.
Bitcoin's exponential adoption rate
Although various merchants kept adopting Bitcoin here and there, it was after the PayPal announcement in October 2020 when Bitcoin adoption truly shifted into high gear. As the world's most prolific payment platform, PayPal's integration of digital assets represented an institutional adoption milestone.
Fast forward to June's 2022 Blockware report, and Bitcoin is likely to enter a parabolic boost, reaching a 10% worldwide adoption rate by 2030 or 80% by 2070.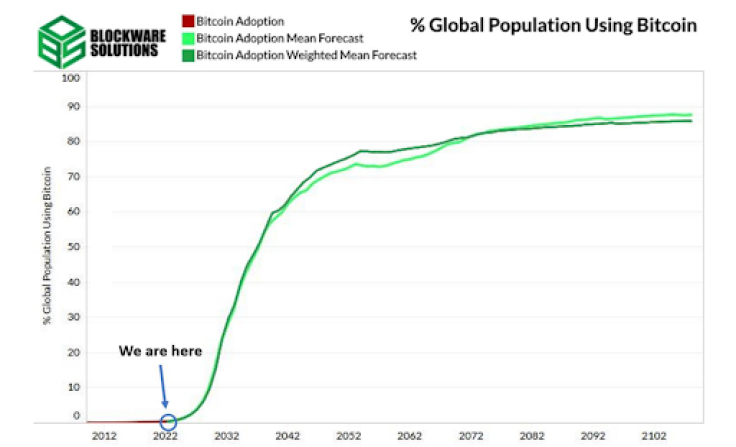 Blockware bases this forecast on past technology adoption curves, such as the internet, smartphones, and other tech. However, Bitcoin is not just any tech. If you remember the message embedded into Bitcoin's Genesis block, the pseudonymous Satoshi Nakamoto created it specifically to counter central banking.
From bank bailouts to money supply manipulation, it is no overstatement to say that the money market is the pressing question of our time. After all, it was the Federal Reserve that increased its balance sheet by $4.6 trillion, spiking the current inflation spike at 8.6%.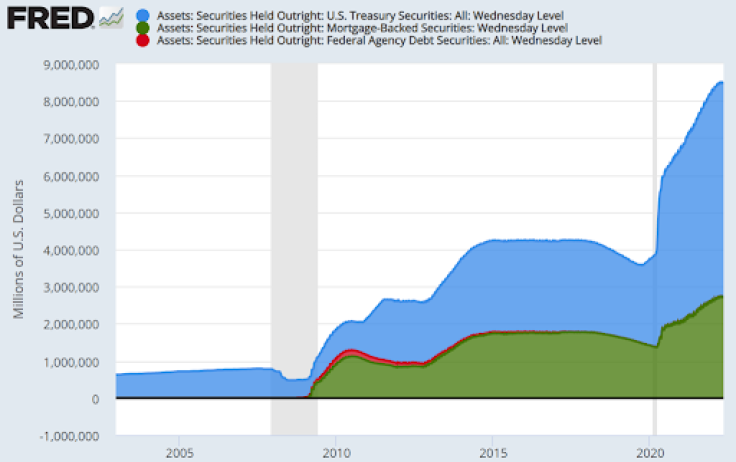 And the central bank did that as a response to lockdowns for a purported health event that is, by official accounts, indiscernible from a very mild seasonal flu. In other words, money supply is the tip of the pyramid of any economic system. For the first time in history, Bitcoin presents an alternative as an asset that is both borderless and decentralized. More importantly, its supply is forever limited, unlike gold.
The question is, which countries are poised to sidestep the adoption curve completely and integrate Bitcoin fully as legal tender?
1. Central African Republic
After El Salvador adopted Bitcoin as legal tender in September 2021, the Central African Republic was the first one to follow. CAR President Faustin-Archange Touadéra framed the decision as securing the country's financial future.
Although CAR is rich in minerals, it is one of the poorest countries in the region. This is reflected by the fact that only 15.5% of its 4.8 million citizens have access to electricity. However, because of large deposits of gold and diamond, CAR aims to attract crypto investors by making Bitcoin equal to CAR's franc.
"Impenetrable bureaucracy keeps us stuck in systems that don't give us the ability to perform. The solution was to rethink our economic philosophy,"

-- CAR President Touadéra
2. Mexico
As the United States' most populous southern neighbor at 129 million population, Mexico, would represent a massive stepping stone to accelerate Bitcoin's worldwide adoption. Mexico's Senator Indira Kempis de I. added laser eyes to her Twitter profile this year.
For those unfamiliar with the meme, laser eyes represent bullishness on crypto in general. Specifically, red lasers for Bitcoin or blue lasers for Ethereum.
Moreover, in her Twitter timeline, Kempis thanked El Salvador's President Nayib Bukele for "starting this revolution." She further noted "exciting times ahead," which indicates a potential alliance with other senators to introduce similar legislation.
For the time being, Mexico is rather libertarian in its crypto outlook, as there are no specific rules for crypto ownership or reporting.
3. Honduras and Portugal
While not officially on the Bitcoin legal tender train, there are some areas that effectively treat BTC as such. Honduras has 10 million citizens, with one place standing out from. Prospera is a privately developed city in Honduras' island of Roatán.
The mayor of Prospera, Joel Bomgar, revealed at Miami's Bitcoin 2022 conference that Bitcoin is already adopted in that libertarian city.
"That means no capital gains tax on Bitcoin, you can transact freely using Bitcoin, and you can pay taxes and fees to the jurisdiction in Bitcoin,"
Likewise, an autonomous province of Madeira in Portugal is aiming to set up the same system as Prospera, according to Madeira President Miguel Albuquerque at the same conference.
4. Panama
Just south of Honduras, Panama Congressman Gabriel Silva is equally excited about Bitcoin as the laser-eyed Mexican senator. He noted that Panama should not be left behind in this financial revolution, although the recent market crash is likely to upset those plans.
"If we want to be a true technology and entrepreneurship hub, we have to support cryptocurrencies We will be preparing a proposal to present at the Assembly. If you are interested in building it, you can contact me,"

-- Congressman Gabriel Silva
5. Argentina
As one of the largest South American nations, with 45.3 million citizens, Argentina has been long-plagued with IMF's arrangements. However, this did nothing to help Argentinian economic prospects, with inflation largely holding at double-digit numbers in the last two decades.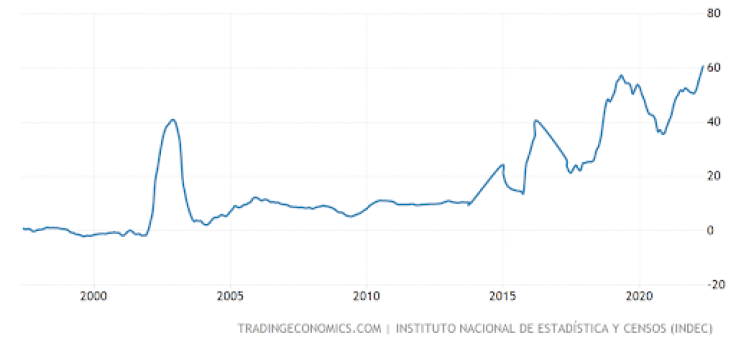 Amid this economic languishing, the National Deputy for Neuquén, the capital city of Neuquén province, also laser-eyed himself up at one point in his Twitter profile. When he did it in his June 8 post, he stated, "I can't believe it, but this is how it is."
However, since then, his profile has returned to regular government official look, which is understandable given the present market crash woes. Nonetheless, the country's crypto vibe is strong.
Last year, the President Of Argentina, Alberto Fernandez, offered his crypto opinion to Filo News TV. He made it clear that Argentina is open to Bitcoin adoption as legal tender to fight inflation, while also adding that he doesn't want to "go too far out on a limb." No doubt, this is due to IMF's obligations, which has threatened El Salvador multiple times since the adoption.
6. Paraguay and Brazil
Another South American nation, another laser-eyed politician. Congressman Carlitos Rejala, Deputy of the Nation, has since removed the red glowing adornment from his profile. However, he did announce that last June that he would push forward a bill to make Bitcoin legal tender.
Since then, the proposal passed the Senate, but it doesn't relate to that action specifically. Instead, it was more focused on protecting investors who offer Bitcoin payment services and regulating Bitcoin mining operations. This is good news regardless, as Paraguay typically has a surplus of electricity.
Likewise, Paraguay's populous neighbor Brazil dropped some hints as well. The largest South American nation's politicians are ripe for Bitcoin due to all the rampant corruption. Federal Deputy of Brazil, Gilson Marques, even stated the old libertarian maxim, "tax is theft," in Brazil's Chamber of Deputies.
Bitcoin's make or break moment
Following the Federal Reserve's interest rate hikes to undo inflation, all markets are in a multi-trillion downturn. As a result of capital growing more expensive, investors are reshuffling their portfolios and pulling out of both stocks and Bitcoin.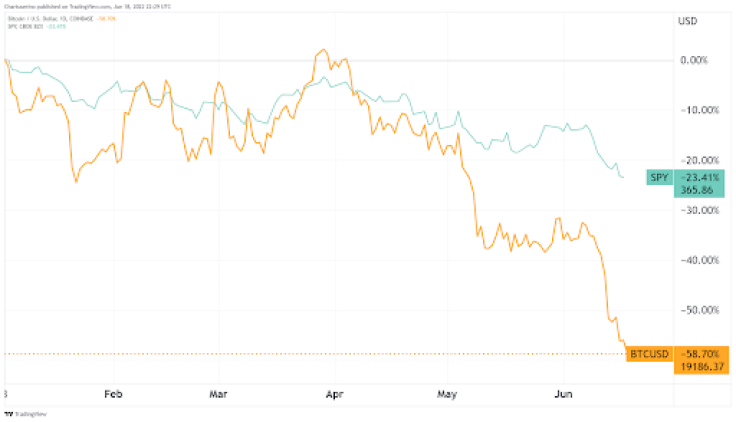 Even though Bitcoin's Relative Strength Index (RSI) indicates a record oversold level, it is still in a downward trend. Combined with a supply chain crunch, soaring gas prices above $5 per gallon, and food plants conspicuously on fire, we are entering uncharted territory.
In such uncertain times of extreme market fear, nobody knows where Bitcoin's bottom lies. Therefore, everyone is waiting for some crypto whale to buy the dip. After all, isn't that how it's supposed to work, getting the best gains by acquiring Bitcoin at a discount when everyone else is too fearful?
Until Bitcoin's exit from this situation is clarified, Bitcoin adoption will be put on hold. On the other hand, it is very likely that there will never again be an opportunity to get Bitcoin so cheap.
Rahul owns less than 1 BTC and 40 LRC.
International Business Times holds no liability for any investments made based on the information provided on this page. We strongly recommend independent research and/or consultation with a qualified professional before making any investment decisions.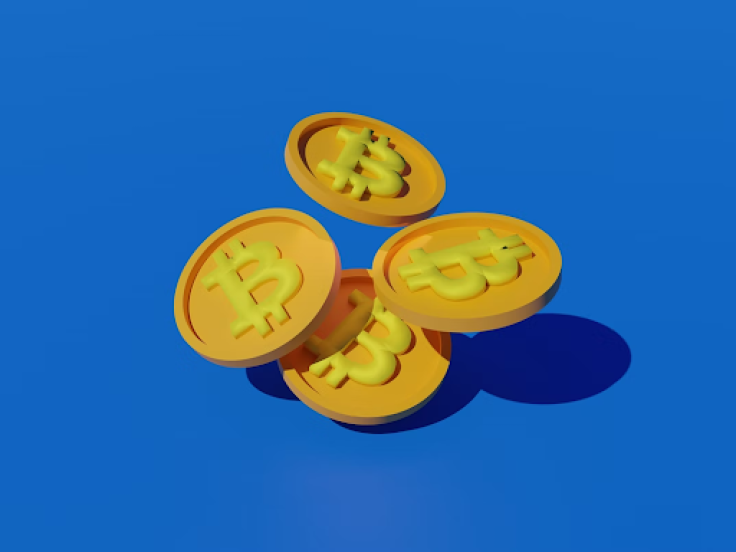 FOR FREE to continue reading
✔️ Unlock the full content of International Business Times UK for free
offer available for a limited time only
✔️ Easily manage your Newsletters subscriptions and save your favourite articles
✔️ No payment method required
Already have an account? Log in
© Copyright IBTimes 2023. All rights reserved.