Central African Republic President Unfazed By Bitcoin Crash
KEY POINTS
The President believes that Bitcoin will "bring long-term prosperity"
The CAR adopted BTC as legal currency on April 27, 2022
The bill regarding the legalization of Bitcoin was passed unanimously
The President of the Central African Republic (CAR), Faustin-Archange Touadéra, said Wednesday he is unaffected by the recent market crash and his faith in Bitcoin (BTC) remains strong.
The CAR became the second nation in the world to adopt Bitcoin as a legal currency after El Salvador. While the crypto community expects Touadéra to reassess his decision amid the extended crypto winter, the President doubled down on his bullish bet on Bitcoin.
"Understanding Bitcoin is crucial to acknowledge its disruptive power to bring long-term prosperity. Mathematics don't account for human emotions. Future generations will look behind at these very moments to our strength & unity in choosing the right path during hard times," Touadéra said in a Twitter post.
In the past few days, as BTC dropped below $28,000, the market capitalization of the entire crypto space dropped below the $1 trillion mark. As of 1:14 am ET, Bitcoin is trading at a price of $22,095 and is more than 67 percent low from its all-time high of $69,000 on Nov. 10, 2021, according to data from CoinMarketCap.
On April 27, 2022, the CAR announced the adoption of Bitcoin as legal tender to develop the economy of one of the poorest and least-developed nations in all of Africa. The development of the nation has been affected by violence promoted by the rebels.
This is "a decisive step toward opening up new opportunities for our country," said the President in a statement. Despite the bill regarding Bitcoin adoption being voted to law unanimously, two former ministers of the nation resigned to express their disregard for the decision.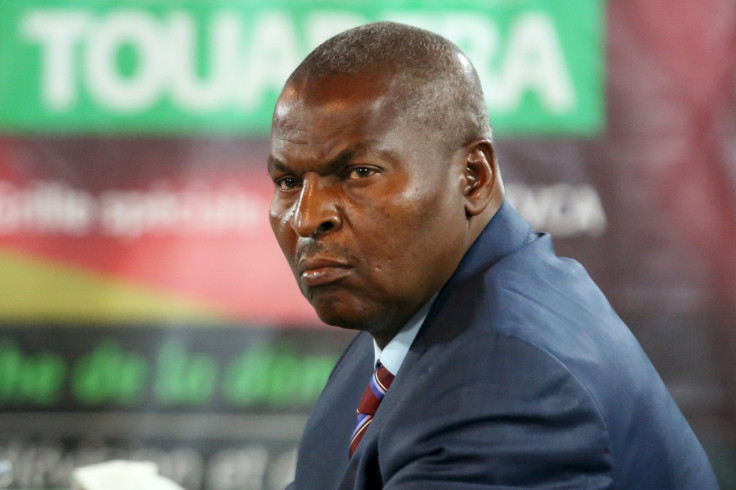 © Copyright IBTimes 2023. All rights reserved.