These Four Stocks Are Likely To Fall After Apple Corp.'s September 9 Product Rollout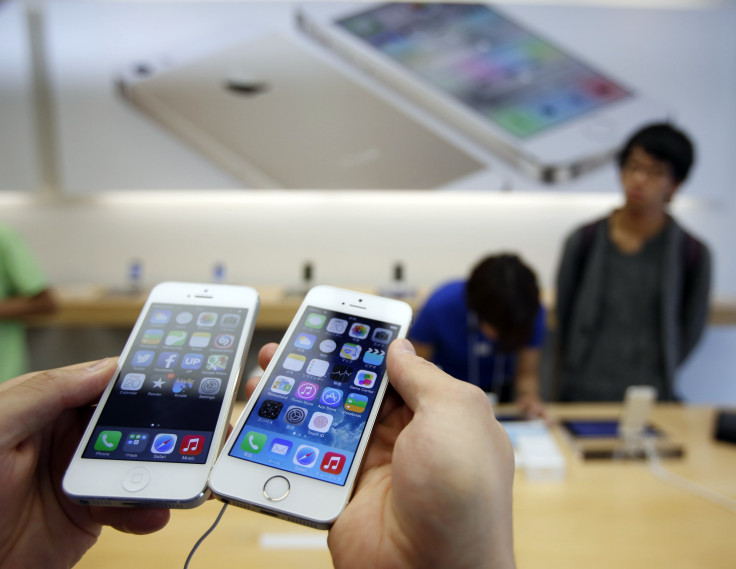 The ride may be over for the stocks of Apple Corp.'s (NASDQ:AAPL) suppliers once the company makes its Sept. 9 new-product announcement. The stocks, Skyworks Solutions (NASDAQ:SWKS), InvenSense (NYSE:INVN), Avago Technologies (NASDAQ:AVGO) and RF Micro Devices (NASDAQ:RFMD), have all seen their shares rise with Apple's ahead of the announcement, but Barron's, the weekly financial paper, said once the news is out, the sentiment may turn against them and other Apple suppliers.
With just a little over a week until Apple's much-anticipated Sept. 9 launch event, the iPhone 6 rumor season is coming to a close. The Cupertino, California, tech giant hasn't released any official details about the next-generation iPhone, but a flurry of recent part leaks and rumors have given fans a better idea of what's in store.
According to Barron's, Skyworks stock has doubled in the run-up to Apple's news conference, while InvenSense is up almost 25 percent, Avago has gained more than 50 percent and RF Micro has jumped an amazing 142 percent. During that same period, Apple shares have run up 30 percent.
According to Yahoo Finance, these are the businesses the four Apple suppliers are in:
Skyworks Solutions Inc. (Skyworks) is a producer of analog semiconductors. The Company offers custom linear products automotive, broadband, cellular infrastructure, energy management, global positioning system (GPS), industrial, medical, military, wireless networking, smartphone and tablet applications.

InvenSense Inc. (InvenSense) is a provider of intelligent motion processing solutions. It is engaged in the designing, developing, manufacturing and marketing linear and mixed-signal integrated circuits (IC). It has designed and developed an integrated motion processing solution that enables a motion-based user interface for consumer electronics.

Avago Technologies Limited is a designer, developer and global supplier of a range of analog semiconductor devices with a focus on III-V based products. III-V refers to elements from the 3rd and 5th groups in the periodic table of chemical elements, and examples of these materials are gallium arsenide, or GaAs, gallium nitride (GaN), and indium phosphide (InP). The Company serves three primary target markets: wireless communications, wired infrastructure, and industrial and other.

RF Micro Devices Inc. is engaged in the design and manufacture of radio frequency (RF) solutions. The Company offers products that range from single-function components to integrated circuits and multi-chip modules (MCMs).
© Copyright IBTimes 2023. All rights reserved.