These Six Brands Are Bringing Novel Utility To The NFT Space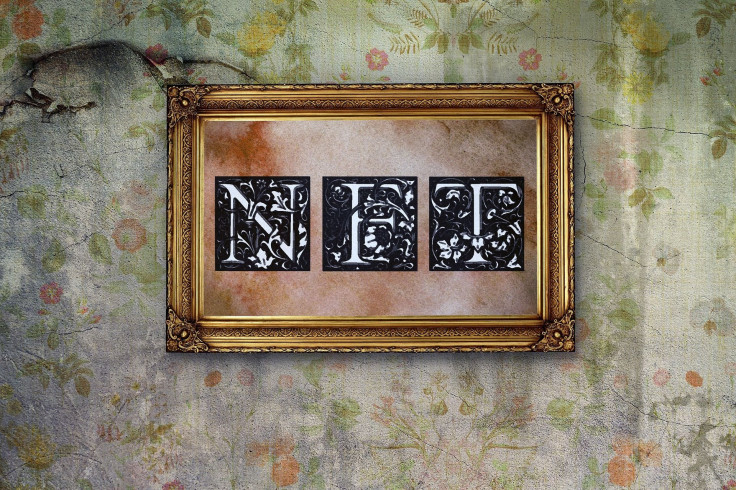 Clearly much more than just a niche within the cryptocurrency space, non-fungible tokens have exploded in popularity over the past 18 months. The total volume of NFT sales pumped from just $200 million in 2020 to an incredible $41 billion in 2021, before adding another $2 billion in the first quarter of this year alone.
It's an incredible amount of cash spent on what is, at its core, just a string of data stored on a blockchain. But that data can have immense value too, as NFTs evolve beyond just a simple record of ownership to become imbued with real utility.
The most successful early NFTs were pretty simple, albeit very expensive things - mainly digital artworks and collectibles that became all the rage among the crypto crowd. Bored Ape Yacht Club is an example that instantly springs to mind, with individual monkey pics selling for millions of dollars a piece, and the likes of Eminem, Snoop Dogg and Paris Hilton among the many famous celebs joining in on the craze. Yet NFTs have the potential to become so much more than just expensive JPEGs whose owners are recorded onto a public ledger. In fact, some believe that so-called "utility NFTs", which have genuine use cases, could soon emerge as the pinnacle of blockchain technology, enabling new ways for their owners to work, play and interact in the evolving world of Web3.
Utility NFTs are tokenized assets that provide valuable benefits in the real world, for instance granting their owners certain privileges, rights and rewards that they wouldn't otherwise be able to access. A straightforward example would be an NFT that represents a ticket to a concert. Just as a paper ticket allows the holder to gain access to the venue, an NFT could do the same. With blockchain technology, event organizers no longer need to print paper tickets. They can save on trees and simply mint NFTs in their place. Each one would be unique and non-fungible, with the holder able to sell it or gift it to someone else at their leisure. In terms of utility, that NFT enables the holder to gain access to the event it's linked to.
Real-world use cases for NFTs are still being explored. It's very much a nascent industry, and yet already we're seeing dozens of innovative applications of NFTs that are bringing their owners some big benefits in both the real, and digital worlds.
Revulutionizing Subscriptions
The subscription management app Revuto was no stranger to utility NFTs even before it came up with the eye-catching idea of using tokens to gift 10,000 of its users with lifetime access to Netflix or Spotify. Its first set of Special NFTs were minted to reward users who referred their friends. It then came up with Rstronaut NFTs, which were designed for REVU token investors as a way of boosting their APR when staking. They were followed by R Fund NFTs, which help to support pre-ICO projects building on Cardano by giving users a way to invest early.
However, Revuto's Revulution NFTs are by far and away its most innovative tokens yet. With them, the company is effectively tokenizing subscriptions to just about any kind of subscription service one could think of - video, games and music streaming services, membership to a gym, book clubs, software subscriptions such as Microsoft Office - you name it, Revuto can tokenize it.
The advantage of NFTs instead of traditional subscriptions is that users have much more flexibility. Whereas with a service like Netflix, users have the option of paying month-by-month or signing up for a full year to get a discount, with Revuto users have the flexibility to buy a subscription for any period they desire. What's more, they'll earn discounts when they pay in REVU tokens, and better still, they can pause that subscription or sell it if they no longer need it. So if someone goes on vacation for a month, they can pause their subscription so they won't waste any viewing time. Or if that person decides they no longer want to watch Netflix at all, but still have five month's viewing time left, they can sell the NFT and recoup money that would otherwise be wasted. Netflix doesn't provide refunds.
Revuto can do this thanks to the utility of Revulution NFTs. For each NFT it sells, it provides the holder with a virtual debit card that's used to pay for their subscription on a monthly basis. Once the subscription period comes to an end, the card expires and the NFT can be sent to a trash address and disposed of. Should the NFT holder decide to sell before the period ends, Revuto will withdraw that card and provide a new one to the person who buys it, and continue to top up that new card until the subscription period expires.
It's one of the most innovative use cases of NFTs so far, which explains why Revuto is celebrating with 10,000 limited edition tokens that won't ever expire, giving users lifetime access to their choice of Netflix or Spotify. The Revulution NFTs provide genuine benefits to anyone who's a fan of subscriptions and we're sure that whoever signs up won't look back. More control, more flexibility and more savings all add up to a much better deal for subscribers.
Tokenized Fashion
Fashion League is using NFTs to bridge the real world with that of the metaverse, allowing female fashionistas explore their creativity with a unique role-playing game experience.
As the name suggests, it's a female-centered virtual fashion game that intends to boost diversity in Web3 through equality of opportunity, while fostering player's creative skills in a collaborative environment. It's led by a mostly female team of fashion and crypto enthusiasts
The idea with Fashion League is to bring NFTs and Web3 to the masses by combining a battle-proven game format with some pretty unique and innovative features. The gameplay involves building and expanding your own fashion shop, designing clothes and accessories, taking part in design contests and creating fashion NFTs. Players can then sell the products they create to other users in the Fashion League metaverse, transacting with the platform's native DSIGN tokens.
Crucially, Fashion League also intends to be a platform for established brands to showcase their digitized products. Players can visit their stores to check out new items, model them virtually, and use design tools to alter the color and shape of those products. For brands, they will benefit from real-time analytics on user's preferences, allowing them to improve their product-market fit.
It should give rise to lots of brand collaboration with their audiences and could one day lead to the creation of virtual items that transition to the real world. Fashion League envisages a future where brands will be able to work with their customers and recreate their digital products as physical items.
Fashion League is a game with lots of potential, sitting as it does in a unique spot at the intersection of fashion, female empowerment, gaming and Web3. While there is already a large number of female gamers in the blockchain space, there are very few NFT-based games aimed specifically at women. As such, Fashion League looks well poised to grow in all four areas, and its DAO-focused governance only helps to increase its potential.
NFT-Based Learning Credits
How about an NFT that expands your knowledge? That's the focus of Invisible College, which is a new learning platform that's devoted to offering education about the ins and outs of Web3, with a variety of online courses on topics such as NFTs, DAOs, Web3, token-based economies, and more.
Invisible College's use of NFTs to enable access to its courses is an innovation in itself. Rather than charge a few for each course, Invisible College sells NFTs that serve as a kind of tuition credit. What this means is that students need to obtain one of the NFTs - which are animated space creatures known as Decentraliens - to be able to access the educational courses it offers.
The most obvious benefit of such a model is that Invisible College can perhaps be seen as more of an investment than an expense. Once the student is done learning, they'll be able to sell their NFT to someone else and recoup the cost of their education. It's therefore quite an attractive alternative to existing models, where students pay expensive fees to access school with no chance of getting that money back.
There will only ever be 10,000 Decentralien NFTs and they're currently selling on Magic Eden, with prices starting at 4.45 SOL (around $150). There are multiple benefits to owning one. Besides access to Invisible College's catalog of courses taught by industry experts, holders also get to join the Invisible College Discord server, where they can access new NFT and DeFi projects created by the community before anyone else, attend special events, learn from well-known Web3 founders and obtain expert help as they embark on building their own Web3 projects.
What's commendable is that Invisible College seeking to build something truly helpful to its community, while aligning with the ethos of a blockchain community that's traditionally always been skeptical of mainstream qualifications and credentials. In the crypto space, there's a tendency to hire directly on Twitter as opposed to a traditional listing.
Invisible College has also committed to ensuring its courses will remain accessible to the masses. If the value of its NFTs soars beyond what most people can afford, it has promised to create some kind of scholarship to help new students gain access.
Sci-Fi Funding & Engagement
Always on the lookout for ways to make NFTs more useful is Looking Glass Labs, a Web3 company that specializes in creating NFT architecture, play-to-earn tokenization and virtual asset royalty streams. Through its leading brand House of Kibaa (HOK), Looking Glass has created a next-generation metaverse for NFT assets, making it possible for digital art and collectibles to exist across multiple blockchains.
The company has pioneered a number of innovative NFTs with useful functionality. It all began with HOK's Genesis NFTs, which were sold to early adopters, granting them exclusive access to private sales of the new NFT collectibles it creates.
Its most iconic collection so far is the cult hit GenZeroes live action, NFT-integrated film and comic book series. GenZeroes is a thrilling Sci-Fi series that adopts a unique, blockchain-based funding, production and consumption model, selling NFTs that reward holders with exclusive access to new episodes and other perks.
The show boasts a star-studded cast including Aleks Paunovic, Paul Wight, Nicole Munoz, Richard Harmon, Bethany Brown, Praneet Akilla, Mark Hildreth, Tahmoh Penikett, Kandyse McClure and Jesse Stanley. It's set 200 years in the future, on a planet Earth that has been devastated by marauding alien invaders. In the GenZeroes world, where episodes alternate between film and comic book, humanity is all but destroyed and the Earth lies in ruins, save for 10 ruthless factions battling to take control of what's left.
GenZeroes is already on its second NFT collection, with an airdrop this summer containing 9,000 card packs including a collectible faction profile picture NFT, character cards and mystery cards. The NFTs promise redeemable utility in multiple ways, with access to metaverse wearables, social events with Hollywood stars and industry influences and physical merchandise. Best of all, GenZeroes NFT holders also gain voting rights for season two of the show, meaning they can vote to help shape the storyline as it progresses.
Keys to The Monkey Kingdom
On the face of it, Monkey Kingdom looks to be a more traditional yet exclusive collection that's made up of 2,222 randomly generated 32x32 pixel NFTs, each inspired by the mythical Chinese monkey king Sun Wukong.
The initial drop of Monkey Kingdom NFTs sold out in minutes and has proven popular with dozens of Hong Kong-based celebrities, businessmen, actors and influencers all buying into the collection, including names like DJ Steve Aoki, JJ Lin, actor Sunny Wang, Ian Chan from local boyband Mirror, and musician Dizzy Dizzo.
Monkey Kingdom's mission is to provide a platform that amplifies Asian voices within Web3 and it will do so with the creation of its own, upcoming metaverse, known simply as "The Kingdom". Holders of Gen 1 and Gen 2 Monkey Kingdom NFTs will be the first to get a chance to mint Gen 3 tokens called Monkey Legends, a collection of 10,000 avatars able to gain access to The Kingdom, an open world metaverse that will have its own cultural ecosystem based on entertainment, streetwear and more. Players will be able to use their Monkey Legend avatars to spawn in the Kingdom Capital and from there enter different worlds such as the Fashion Kingdom, Music Kingdom, Art Kingdom and Game Kingdom.
NFT holders will also gain special access to quests within the Kingdom, earning rare in-game items when they complete them. These items can then be used to create even more exclusive ones, and gain access to super-exclusive virtual events within the Kingdom's metaverse. They'll also be used to enable artist meets and greets, and other use cases.
The Monkey Kingdom will have play-to-earn elements too, with NFT holders able to stake their tokens and earn DIAMOND cryptocurrency, which will be the platform's native token for in-game purchases and quest rewards.
Exploring The MetaMetaVerse
Similarly to Monkey Kingdom, accessibility to the metaverse is the driving force behind MetaMetaVerse's recently announced MetaShip NFTs, which went on sale on the OpenSea marketplace last month. The MetaShip NFTs provide the key to buying land in the MetaMetaVerse when its virtual world gets up and running, and they hold the distinction of being the world's first cross-chain upgradeable NFTs.
One of the problems MetaMetaVerse is attempting to tackle is that today's existing metaverses already feel a bit exclusive. In worlds such as Dencentraland and The Sandbox, virtual real estate there can sell for thousands of dollars, meaning that the vast majority of users are priced out of the action. They'll never be able to build their own worlds within those metaverses because the start-up costs are too great.
MetaMetaVerse's solution is to create metaverses within a metaverse, meaning that everyone will be able to build their own virtual world within an incredibly expansive digital universe. MetaMetaVerse likens its virtual worlds to boxes within boxes within boxes, or a limitless expanse of digital lands that anyone can own. Each individual can create their own virtual society, with unique games and interactive experiences, a tokenized economy and community-based DAO governance.
MetaMetaVerse is especially keen on targeting businesses that might see potential in hawking their wares in the virtual space. It said, for instance, an orange farm can create its very own metaverse where it can advertise its products and sell them, with shipments trackable in real-time from within its virtual world.
To build in MetaMetaVerse all that's required is one of the initial 5,000 MetaShip NFTs. MetaShips are exclusive space vehicles that will enable holders to traverse the numerous metaverses within its ecosystem, while enabling whitelist access for a tier 1 metaverse drop, or the chance to buy your very own metaverse.
There's a gaming element to the collection. Each MetaShip is a warship with its own unique attributes that can be upgraded to improve their speed and combat capabilities. However, the real purpose of the MetaShips is traversal across different metaverses, serving as a kind of passport for a new virtual society.
FOLLOW MORE IBT NEWS ON THE BELOW CHANNELS