Tiffany Trump Told To 'Read The Room' Following Eric's Birthday Greeting Amid Capitol Siege
KEY POINTS
Tiffany Trump wished her brother Eric a happy birthday on the day pro-Trump protesters breached the Capitol
Many people slammed Tiffany's timing
Karlie Kloss revealed she tried talking about politics to Ivanka Trump and her husband
While pro-Trump protesters stormed the Capitol, Tiffany Trump gave her birthday greetings to her brother, Eric, an act that didn't sit well with social media users.
Three hours after rioters barged into the Capitol while Congress was confirming that Joe Biden had won the presidential election, Tiffany took to Twitter and Instagram to commemorate Eric's birthday, which heavily drew flak.
"Happy Birthday @erictrump I love you and I'm so grateful to always have you by my side!" Tiffany captioned a series of photos of her and Eric.
A lot of people didn't find the gesture amusing and criticized the 27-year-old's timing as tone-deaf. Vlogger Michael Buckley wondered if it was a scheduled post.
"please tell me this was a pre-scheduled tweet. you might want to read the room and delete it. or maybe, I don't know, text him," Buckley tweeted.
"I'm still keeping track. So far today: -Don Jr. and Eric Trump whipped up the crowds in DC -Ivanka Trump referred to those storming the Capitol as 'American Patriots' before she deleted the tweet -Tiffany feels this is the opportune moment to post...this... ," a reporter wrote
"Hi Tiffany. Not sure if you know but you can send birthday greetings privately by email or SMS rather than insensitively centring your own family over, for example, someone dying at the hands of a mob directed by your father. HTH.," another person tweeted.
After greeting his brother, Tiffany shared his father's tweet calling for peace after the riot broke out at the Capitol. She captioned the post with "Peace above all."
Meanwhile, model Karlie Kloss slammed those who stormed the Capitol, saying that accepting the results of the election is "patriotic" but deciding not "to do so and inciting violence is anti-American." One fan told the model to tell it to her in-laws, referring to Ivanka Trump and Jared Kushner.
The wife of Joshua Kushner said she tried talking to them about politics. The celebrity has been open about her political beliefs, even previously hinting that she voted for Biden and Kamala Harris. She also congratulated the duo when they won the election.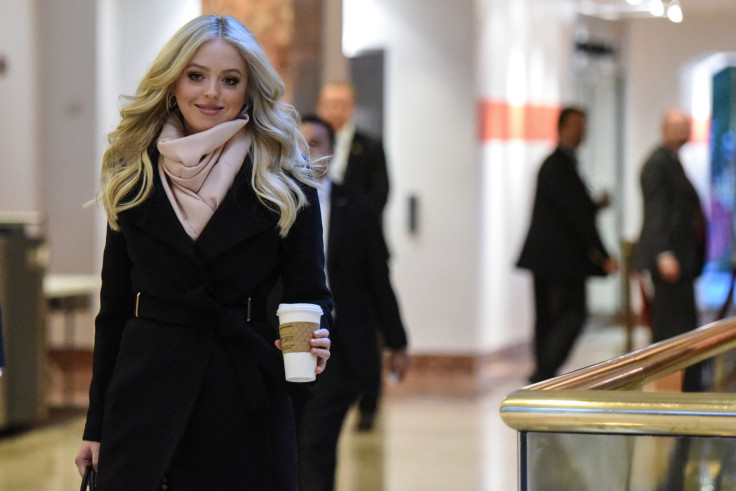 © Copyright IBTimes 2023. All rights reserved.