Tiger Woods Net Worth, Legendary Golfer Returns At Hero World Challenge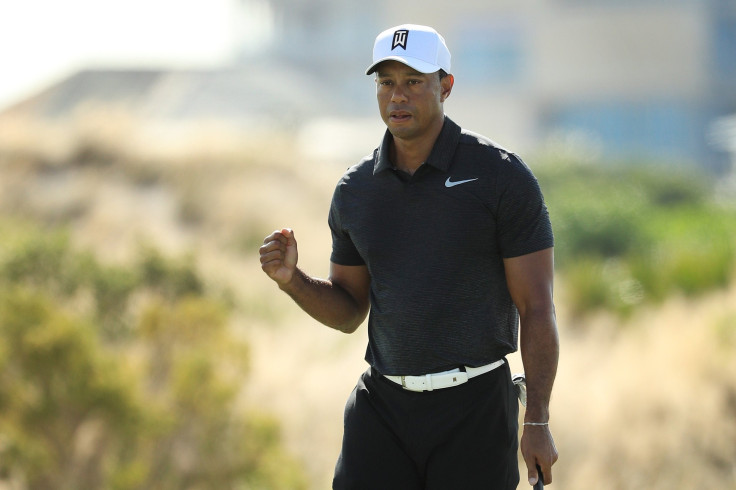 Pro golfer Tiger Woods made his professional homecoming on Thursday at the Hero World Challenge 2017 in the Bahamas. Woods made millions over the years while actively golfing, but how much is he worth upon his return?
Woods, 42, has not played professional golf since he withdrew from the Dubai Desert Classic in February and has spent a considerable amount of time away from the green amid scandals and back problems.
Despite setbacks, the 42-year-old has had a successful career, with 14 pro majors and 79 career PGA tournament wins under his belt. However, once valued at an estimated $1 billion, his net worth has dipped to an estimated $740 million, according to Celebrity Net Worth.
Woods claimed that he's pain-free for the first time after undergoing surgery to fuse vertebrae in his lower back in April, his fourth procedure to date.
"I feel fantastic," Woods told reporters during a Tuesday press conference. "I didn't realize how bad my back was. Now that I'm feeling the way I'm feeling, it's hard to believe I was living the way I was living."
"This week is big for me to be able to play golf and be explosive and hit shots," Woods added. "This surgery was about quality of life, because I didn't really have much. I haven't been able to play golf with my friends for two years. Man, I've missed it."
Woods was arrested May 29 in Florida on suspicion of driving under the influence. Toxicology reports later revealed he ingested pain-killers and sleeping pills. Police said they discovered Woods unconscious in the driver seat of his Mercedes Benz.
"It should be noted [that] Woods was asleep at the wheel and had to be woken up," according to the police report. "The vehicle was running and the brake lights were illuminated as well as the right blinker flashing."
Woods expounded on his past struggles on the golf course during a press conference Tuesday.
"Last year I was struggling with the pain," Woods said of his comeback. "I was able to hit shots and play, but looking back it was slow-mo. I'm not going to be dunking a basketball anytime soon, but I don't have any pain anymore, that's why its different."
Woods started with a 3-under-par 69 in the first round of the Hero Challenge Thursday evening, however, he is unsure of his performance going forward.
"I don't know. I'm winging this by ear," Woods said. "I don't know what my body can or can't do. I still don't know. I don't have any pain, but have some stiffness."
© Copyright IBTimes 2023. All rights reserved.
FOLLOW MORE IBT NEWS ON THE BELOW CHANNELS