Tiger Woods' Toxicology Report Confirms Pro Golfer Took Several Drugs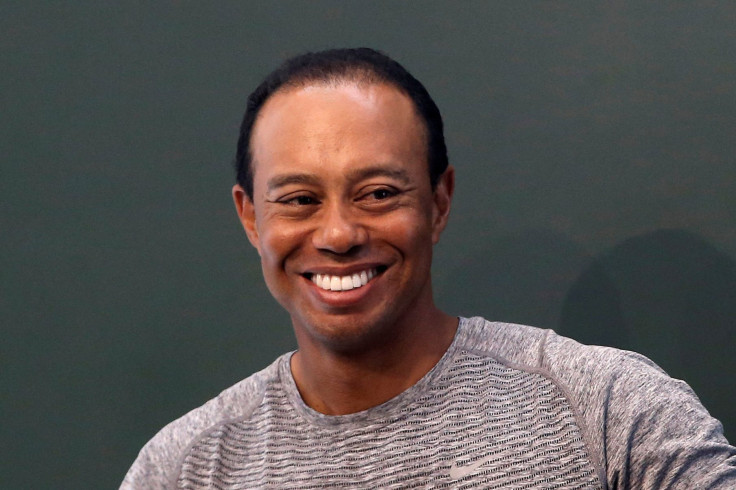 Tiger Woods' toxicology report has finally been released almost three months after his DUI arrest on May 29 in Florida.
According to the documents released by the Palm Beach County Sheriff's Office on Monday, Woods took Vicodin, Dilaudid, Xanax and tetrahydrocannabinol (THC) prior to his arrest. The professional golfer also underwent a urine test that revealed he had two opioid pain medications, hydrocodone and hydromorphone and alprazolam, in his system. In addition, there was zolpidem, a sedative prescribed for insomnia, as well as alprazolam and THC in his body.
The same documents confirmed that Woods was not driving under the influence of alcohol at the time of his arrest. The toxicology report also detailed the officer's encounter with Woods in May. According to the document, the athlete's movement was very slow and sluggish and his words were slurred when he spoke, but he was cooperative. "Extremely sleepy. Hard to keep eyes open and hard to walk," it read.
Additionally, Woods also failed the sobriety test and was unable to put his finger on his nose, walk a straight line and stand on one leg.
According to The Palm Beach Post, Woods' legal team entered the plea on his behalf on Wednesday. A spokesman for the state attorney also said that Woods agreed to enter a first-time DUI offender division program, which allows participants to serve 12 months of probation under certain conditions. In addition, they are required to plead guilty to a reckless driving charge.
Woods' arraignment for the reckless driving charge is set for Oct. 25. However, the athlete is not required to attend.
In related news, Woods' former mistress, Rachel Uchitel, recently opened up about her affairs with some famous men. On Sunday's episode of "Scandal Made Me Famous," the 42-year-old VIP host admitted that a lot of people remember her for being on the tabloids in 2009. However, she insists that she is "just a girl from Anchorage, Alaska, who grew up in New York City, who fell in love a couple of times and had some tragic things happen."
According to People, Uchitel was linked to Woods when she was 34 years old. At the time, Woods was still married to Elin Nordegren.
© Copyright IBTimes 2023. All rights reserved.
FOLLOW MORE IBT NEWS ON THE BELOW CHANNELS