Tiger Woods Net Worth In 2017: Who Still Sponsors Embattled Golfer
In the latest public flub for Tiger Woods, the veteran golfer was arrested Monday morning in Florida on suspicion of driving under the influence. Woods failed a sobriety test administered by police but a later breathalyzer test revealed a 0.00 blood alcohol level. While there were no signs of alcohol in his system, the golfer said he'd been taking prescription medications and had an "unexpected reaction."
"I understand the severity of what I did and I take full responsibility for my actions," Woods said in a statement Monday evening. "I want the public to know that alcohol was not involved. What happened was an unexpected reaction to prescribed medications. I didn't realize the mix of medications had affected me so strongly."
Read: Serena Williams Net Worth: Tennis Great Ranks Among Richest Athletes
It was unclear what medications, exactly, Woods was taking at the time, though the athlete has a well-documented back injury and said he takes "several prescriptions."
Police said they found Woods, 41, asleep behind the wheel of his Mercedes on a road and had to wake him.
"It should be noted [that] Woods was asleep at the wheel and had to be woken up," the police report said. "The vehicle was running and the brake lights were illuminated as well as the right blinker flashing."
Woods was released from jail later that morning, but the arrest is merely the latest in the golfer's fall from grace that began in 2009 when it emerged that Woods had cheated on his wife 120 times. An athlete with a net worth once valued at nearly $1 billion, Woods' value has steadily decreased in the face of numerous public scandals.
Woods now has an estimated net worth of $740 million, according to Forbes.
At his peak, Woods earned more than $100 million each year. Following the scandals that engulfed Woods and his career, brands like Gillette, AT&T and Gatorade pulled out of their endorsement deaths with the athlete.
Read: Bill Cosby's Net Worth As Jury Selection For Sexual Assault Trial Begins
While he now makes an estimated 50 percent less than that per year, Woods' career was still chock full of endorsement deals as late as this year. Nike, a top sponsor, stuck by him after wave after wave of negative publicity and has remained a significant sponsor to this day. Nike Golf, TaylorMade Golf, Bridgestone Gold, Rolex, Kowa, Upper Deck and Hero Motor Group all had endorsement deals with Woods in January 2017, according to Forbes. The publication ranked him as the 12th highest paid athlete in 2016.
While the endorsement deals are still flowing and Woods is still playing, the 14-time major champion hasn't won a major championship since 2008, just one year before his infidelities emerged. Woods also hasn't won a tour since 2013 and was sidelined by a back injury that garnered four surgeries, the latest in April. The golfer has played only two times this year and pulled out of an event in February citing his back injury.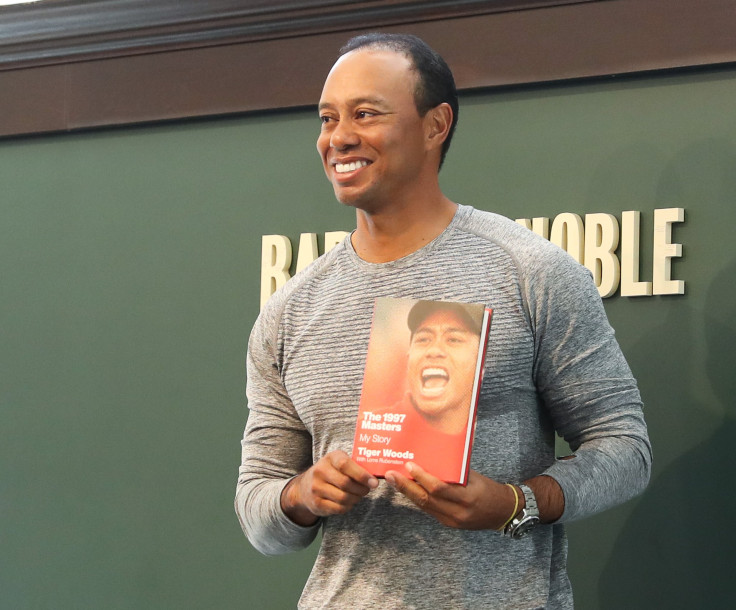 © Copyright IBTimes 2023. All rights reserved.
FOLLOW MORE IBT NEWS ON THE BELOW CHANNELS