Who Is Tiger Woods New Girlfriend Erica Herman?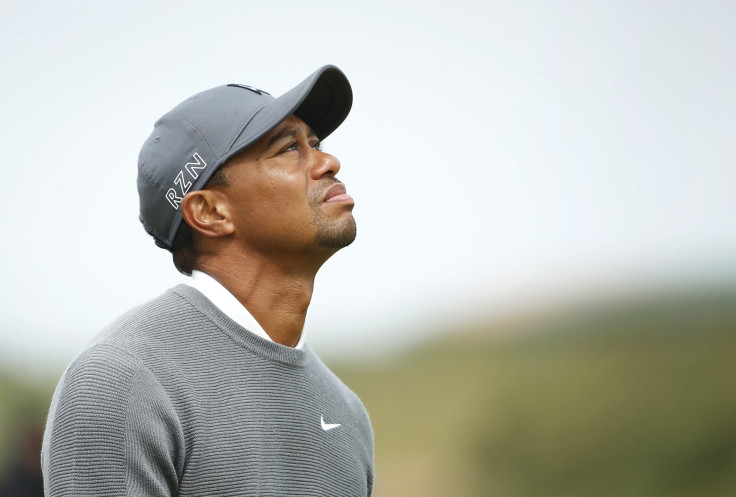 Just months after splitting from Dallas-based stylist Kristin Smith, Tiger Woods was recently seen getting cozy with another woman at this weekend's Presidents Cup tournament.
The 41-year-old golfer was spotted with Erica Herman, who was wearing a "player spouse" credentials during the tournament, the pass usually given to wives and girlfriends of players, according to Golf.com,
According to reports, Woods and Herman — who is a manager at one of the restaurants owned by the golfer — looked very comfortable with each other.
Photos of the two shared by Daily Mail shows Woods and Herman getting close at the tournament, with the latter cuddling against the star holding on to his arms.
Woods has not yet revealed whether he is dating Herman, who he announced as the manager of his restaurant "The Woods" earlier this year.
During the tournament, Herman was also seen posing with a group of WAGs including Victoria Slater, girlfriend of American team member Daniel Berge. In other photos, she was also seen chatting with Annie Verret, Jordan Spieth's girlfriend, and Justine Reed, wife of golfer Patrick Reed.
Woods made headlines this year after he was arrested May 29 when he was found unconscious at the wheels of his Mercedes-Benz about 15 miles from his home in Jupiter Island, Florida.
When police got him to speak, Woods said he didn't know where he was and stumbled when told to walk, police dashboard video footage showed.
The golfer told police he was on prescribed painkillers Vicodin and Xanax, for anxiety and insomnia, which he started taking after his surgery in April.
Toxicology report released in August revealed the golfer had taken Vicodin, Dilaudid, Xanax and tetrahydrocannabinol (THC) prior to his arrest. The professional golfer also underwent a urine test that revealed he had two opioid pain medications, hydrocodone and hydromorphone, in his system. In addition, there was zolpidem, a sedative prescribed for insomnia, as well as alprazolam in his body.
Woods' arraignment for reckless driving charge is set for Oct. 25.
Recently, Woods also became the victim of a nude photo hacking scandal where his and his ex-girlfriend Lindsey Vonn's intimate photos were leaked.
In her statement late August, Vonn confirmed that she will be taking legal action against the people behind the leak.
"It is an outrageous and despicable invasion of privacy for anyone to steal and illegally publish private intimate photos," Vonn's spokesperson said in a statement to People. "Lindsey will take all necessary and appropriate legal action to protect and enforce her rights and interests. She believes the individuals responsible for hacking her private photos as well as the websites that encourage this detestable conduct should be prosecuted to the fullest extent under the law."
Woods public image was harmed after his infamous sex scandal in 2009 when he plowed his SUV into a tree and a fire hydrant outside his then-home in Windermere, Florida. The incident led to revelations of his multiple mistresses which resulted in a divorce from his wife Elin Nordegren, also the mother of his two children.
In August, one of his mistresses spoke about her affair with Woods. Rachel Uchitel, who first made headlines in 2009, when news broke that they were having an affair, appeared in an episode of "Scandal Made Me Famous," where she talked about the tumultuous time in her life.
In a footage obtained by People, Uchitel said: "People remember me in so many different ways based on whatever article they've read. Whether they've seen me on 'Celebrity Rehab' or in the newspaper, people shape me in so many different ways. I'm just a girl from Anchorage, Alaska who grew up in New York City, who fell in love a couple of times and had some tragic things happen."
© Copyright IBTimes 2023. All rights reserved.
FOLLOW MORE IBT NEWS ON THE BELOW CHANNELS