Tilda Swinton Says She 'Always Felt' She Was Queer
KEY POINTS
Tilda Swinton said her definition of queer had "to do with sensibility"
She shared that she has found her "queer circus" after a long search
The actress revealed she considers some of the directors she has worked with "family"
Tilda Swinton has revealed that she identifies as queer and has always been looking for her "queer circus."
Speaking in an interview with British Vogue, the 60-year-old Academy Award winner opened up about being queer, which she believes is not confined to gender or sexuality. Swinton noted that being queer is related to "sensibility."
The "Doctor Strange" star also revealed that her Hollywood career helped her find the "queer circus" she has been searching for.
"I'm very clear that queer is actually, for me anyway, to do with sensibility. I always felt I was queer – I was just looking for my queer circus, and I found it. And having found it, it's my world," Swinton told the magazine.
Listing some of the acclaimed filmmakers she has worked with, she continued, "Now I have a family with Wes Anderson, I have a family with Bong Joon-ho, I have a family with Jim Jarmusch, I have a family with Luca Guadagnino, with Lynne Ramsay, with Joanna Hogg."
Sharing thoughts about her career, the "Snowpiercer" star said that she never had "any ambition" as an artist and just wanted to live a happy life with her family.
"If you'd asked me when I was 10 or 20, I would have said my only ambitions were to live in a family, to have friends that made me laugh and laughed at my jokes, and to live in the Highlands of Scotland, by the sea with a lot of dogs and a kitchen garden," Swinton added.
Swinton is considered to be one of the greatest artists of her generation and started her career in 1986 with the movie "Caravaggio." She won the 2008 best supporting actress Oscar for her role in the film "Michael Clayton."
The actress also has a BAFTA to her name and has been nominated for three Golden Globes.
Throughout her career, Swinton has been part of a wide range of projects, including "Vanilla Sky," "The Curious Case of Benjamin Button," "Moonrise Kingdom," "The Grand Budapest Hotel," "Only Lovers Left Alive," "Okja" and "Avengers: Endgame."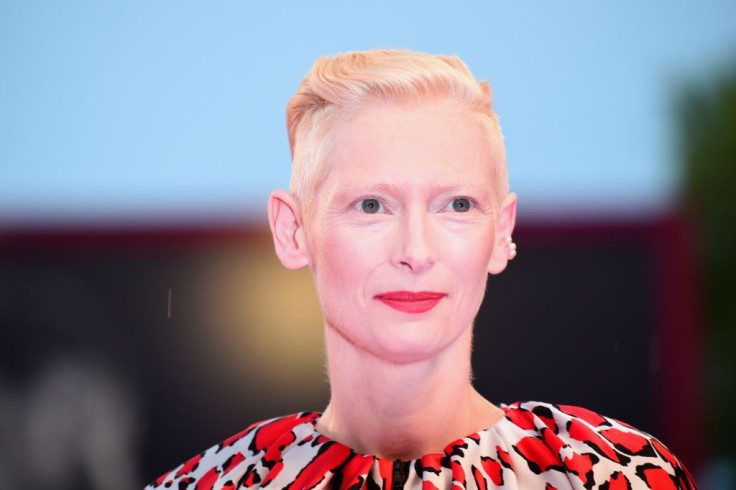 © Copyright IBTimes 2023. All rights reserved.