'That Time I Got Reincarnated As A Slime' Season 2, Episode 3 Live Stream, Spoilers
KEY POINTS
Rimuru, Shion and Shuna meet the king of Dwargon
Rimuru is set to give a speech
"That Time I Got Reincarnated as a Slime" Season 2, Episode 3 is releasing Tuesday
Rimuru meets King Gazel Dwargo of the Armed Nation of Dwargon. In "That Time I Got Reincarnated as a Slime" Season 2, Episode 3, Rimuru works on further strengthening Tempest and Dwargon's alliance.
The official website released the synopsis and spoilers of the episode, which is titled "Paradise, Once More." The synopsis suggests Rimuru will address the people after signing the declaration of bilateral friendship with Dwargon.
Rimuru impresses Shuna and Shion after completing two major tasks in "That Time I Got Reincarnated as a Slime" Season 2, Episode 3. Later, he will head for Paradise as promised to Gobta.
In the previous episode, the tense standoff between Shion and the delegates from Eurazania ends after Albis' intervention.
Later, Rimuru and the others learn the fight was a test to check if Tempest is capable of becoming Eurazania's ally.
Rimuru is delighted to successfully form ties with Lord Carrion's kingdom as both nations start exchanging goods. The delegates also start working on trade routes.
The delegation returns to Tempest and Benimaru submits the report to Rimuru and the others.
Benimaru reveals Eurazania's knights are remarkable as every warrior is trained by Demon Lord Carrion himself. Rigur talks about the architecture and wealth distribution in Eurazania.
The next day, Rimuru set off for Dwargon. This time, he is accompanied by six Goblin riders, Shuna, Shion, Kaijin and the Dwarf brothers – Myrd, Dord and Garm. Toward the end of the episode, Clayman comes up with a scheme to take down Rimuru and Tempest in the upcoming episodes.
Fans can watch "That Time I Got Reincarnated as a Slime" Season 2, Episode 3 on Crunchyroll. The episode is scheduled to air Tuesday.
The cast of the anime includes Miho Okasaki as Rimuru Tempest, Ai Kakuma as Albis, Yoshimasa Hosoya as Youm Farmenas, Atsumi Tanezaki as Mjurran, Yo Taichi as Suphia, Chiaki Kobayashi as Shogo Taguchi, Tomoaki Maeno as Veldora, Chikahiro Kobayashi as Ranga, Sho Nogami as Kyoya Tachibana, Hiyori Kono as Kirara Mizutani, Sayaka Senbongi as Shuna, Jun Fukushima as Gabiru, Satoshi Hino as Grucius, M.A.O. as Shion and Manami Numakura as Hinata Sakaguchi.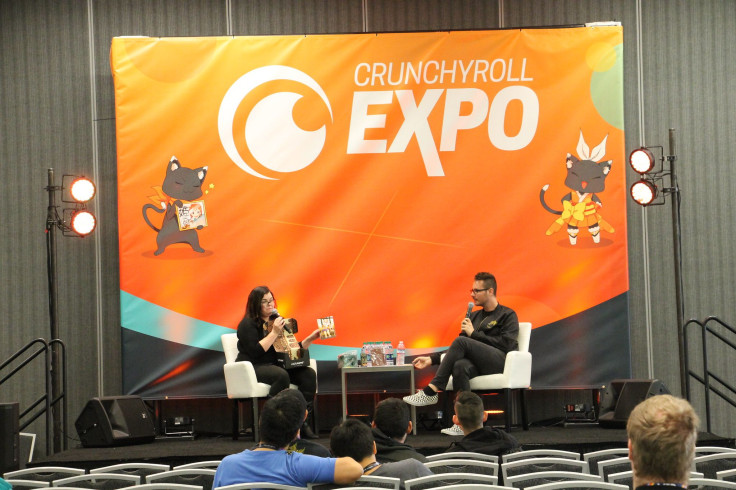 © Copyright IBTimes 2023. All rights reserved.