Time Warner Inc (TWX) And 21st Century Fox (FOXA) Earnings Previews: Profits Rise Despite Ratings Woes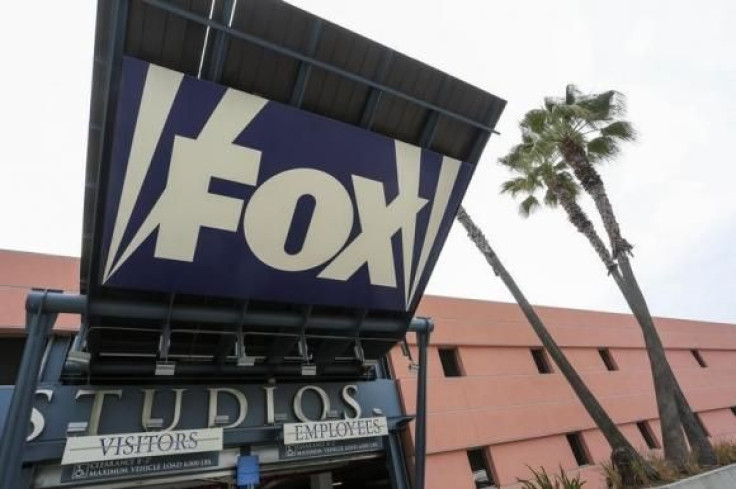 In the ever-expanding universe of media conglomerates, Time Warner and 21st Century Fox are like binary stars revolving around the same point -- or at least the same assets. Both companies are much leaner since they spun off their print businesses over the last 18 months, and both rely heavily on revenues from cable-TV advertising -- a profitable but troubled environment as of late, with viewership down across much of the industry.
In fact, Time Warner and Fox might have joined forces to become one massive behemoth if Rupert Murdoch, chief executive of Fox, got his way. Murdoch put in an $80 billion takeover bid for Time Warner earlier this year, though he was rebuked and ultimately gave up on the idea of a merger.
Both Time Warner and Fox report their quarterly earnings this week, and if analysts' estimates are to be believed, the companies will continue on their parallel paths: Both are expected to report modest profits on lower revenue for the quarter ended Sept. 30. Below are the highlights from analysts polled by Thomson Reuters.
Time Warner Inc. (NYSE:TWX) Q3 2014
Time Warner is expected to show net income of $824 million, or 94 cents per share, a 3.4 percent increase compared with $91 cents a share for the same period last year. Analysts expect revenue to fall 10.1 percent to $6.2 billion. Direct year-over-year comparisons are difficult since Time Warner only completed its spinoff of Time Inc. (NYSE:TIME) in June of this year.
Time Warner's Turner Broadcasting unit -- which includes CNN, TBS and TNT -- had a troubling quarter. Marci Ryvicker, an analyst with Wells Fargo, said in an October research note that ratings were down 9 percent for the quarter across Time Warner networks. The drop was most pronounced on TBS and TNT, where viewership fell 23 percent and 16 percent, respectively. Last month, the company said it would cut more than 1,400 jobs from Turner as it seeks to streamline the division.
Time Warner reports earnings on Wednesday before the opening bell. A conference call is scheduled for 10:30 a.m. ET.
21st Century Fox (NASDAQ:FOXA) Q1 2015
Murdoch's Fox is expected to report net income of $811.1 million, up 13 percent from $769 million for the same period last year. Earnings per share are expected to rise 9.5 percent to 36 cents, up from 33 cents last year. The company, which spun off News Corp. in June 2013, is expected to post first-quarter revenue of $6.26 billion, down 11.4 percent from $7.1 billion last year.
Fox is coming off a strong summer season for 20th Century Fox, its filmed entertainment unit, which released a slew of well-performing blockbusters, including "X-Men: Days of Future Past," "The Fault In Our Stars" and "Dawn of the Planet of the Apes" in the prior quarter. All told, four Fox theatrical releases currently rank in the top 20 highest grossing films of 2014, according to Box Office Mojo, including the sleeper hit "Gone Girl," which was released at the very end of the quarter.
"[T]he filmed entertainment division should benefit from a relatively strong line-up," Tuna Amobi, an analyst with S&P Capital, said in a research note last week.
As with Time Warner, Fox saw a challenging quarter for TV ratings, with soft ratings at the Fox broadcasting network. On cable, Fox's powerhouse Fox News network continues to dominate compared to its rivals, CNN and MSNBC, but cable news ratings overall have struggled this year. Ryvicker said she expects modest growth as Fox continues to invest in its newer cable networks, including FXX, which had its first bona fide hit in August with its uninterrupted 12-day marathon of "The Simpsons."
Fox reports financial results on Tuesday, after the market closes. A conference call is scheduled for 4:30 p.m. ET.
Got a news tip? Email Christopher Zara here. Follow him on Twitter @christopherzara.
© Copyright IBTimes 2023. All rights reserved.