'Simpsons' Marathon FXX: The Best Episodes To Watch (Because You Shouldn't Watch Them All)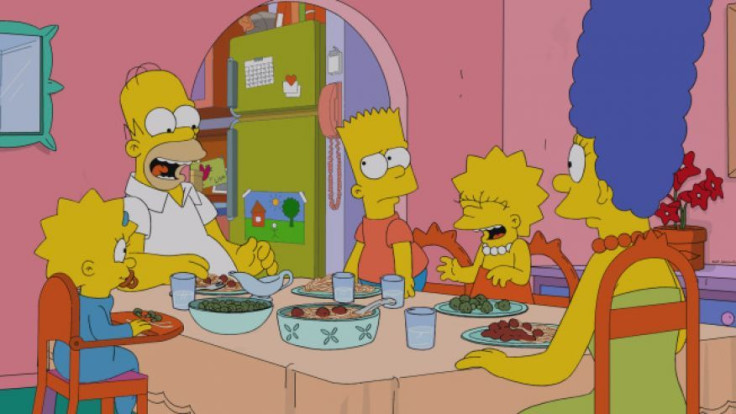 In case you haven't heard, FXX is yellowing out this week with an uninterrupted marathon of every episode of "The Simpsons" ever. The 12-day Homeric epic begins Thursday and will feature all 552 episodes of the seminal animated comedy, which debuted in 1989 and put the then-fledgling Fox network on the map.
While there will be much talk about binge-watching and "Simpsons" fanatics over the next several days, the show's more discerning fans know the truth: "The Simpsons" may have been on the air for 25 years, but it was only good for about six of them, or seven at the most. Online commentators disagree about when the show officially jumped the shark, but it is widely believed to be a gradual decline -- one that parallels the decline of Homer's I.Q.
Still, the show rewrote the rules for animated TV, and as a mirror into the warped mundanity of Americana, there remains no better satire than "The Simpsons" at its peak. But just because FXX is having a marathon, doesn't mean you need to watch the whole thing. IBTimes is here to help with the 10 best "Simpsons" episodes of all time. Watch what you will, but don't miss these classics.
Episode 22: "Itchy & Scratchy & Marge"
Does cartoon violence lead to real-live violence? Marge thinks so, and she's on a quest to shut down Springfield's most popular cat-and-mouse duo. The problem is, she soon begins to realize that censorship begets more censorship, and the next thing you know, someone is fitting Michelangelo's David with a pair of blue jeans. This is the first episode where it really becomes apparent that "Simpsons" creator Matt Groening and company are aiming for something more cerebral than your average cartoon. It's hypocrisy. It's duplicity. It's a cat and mouse blowing each other to shreds.
Episode 25: "The Way We Was"
This may actually be the best "Simpsons" episode ever. Realizing they weren't bound by the same laws of space and time that restrict live-action sitcoms, the writers bring us back to Homer and Marge's high school days in 1974 when they meet, go to the prom (though not with each other) and eventually fall in love. It's also the episode where we realize something everyone already suspected: Jon Lovitz has busy hands.
Episode 32: "Lisa's Substitute"
Despite its affirmed commitment to inanity, "The Simpsons" in its early years was never afraid to have a heart, and even the most stoic among us will get choked up when Lisa's first crush -- a substitute teacher voiced by Dustin Hoffman -- leaves her behind in tears as he goes off to help needier group of students. Watch for a quick nod to the media industry's most famous flub: the Chicago Tribune's incorrect 1948 headline proclaiming "Dewey Defeats Truman."
Episode 36: "Stark Raving Dad"
"The Simpsons" has a famous penchant for nabbing celebrity guest voices, and that penchant hit its zenith here with the King of Pop himself, Michael Jackson (credited as John Jay Smith), who stars as a mentally unstable New Jersey bricklayer who believes he actually is Michael Jackson. Homer's incarceration in a Miloš Forman-esque insane asylum makes this a couch trip worth taking.
Episode 41: "Like Father, Like Clown"
At some point, "Simpsons" writers realized that many of their side characters were rife for pop culture parody. Here the great Krusty the Clown gets the "Jazz Singer" treatment as we learn about how his strict religious upbringing was at serious odds with the irresistible "pull of clowning."
Episode 42: "Treehouse of Horror II"
"The Simpsons" special Halloween episodes, while non-canonical, are among its crowning achievements. It's a tradition that hit its stride in this tryptic of horror spoofs. Airing during the show's third season, "Treehouse of Horror II" was penned in the middle of early-1990s "Simpson's" mania, when Bart and the rest of the characters seemed to be on every T-shirt and lunchbox in the country. Here, the show pokes fun at its own sickening saturation when Bart makes a wish for the Simpsons to become rich and famous. They do, but of course there is a downside. "At first they were cute and funny, but now they're just annoying," one character grumbles.
Episode 55: "Colonel Homer"
Another "Simpsons" trademark -- original songs -- hit its stride in this episode, a heartfelt yarn in which Homer, dejected after a fight with Marge, takes an aspiring country singer under his wing and gets his mojo back. The character Lurleen Lumpkin (voiced by Beverly D'Angelo) is a riff on Loretta Lynn, but with such tuneful ditties as "Your Wife Don't Understand You" and "Bunk With Me Tonight," this two-dimensional songstress puts Taylor Swift to shame.
Episode 71: "Marge vs. the Monorail"
Marge is always at her best when she has a cause. This time she's battling a shifty showman who wants to build a sprawling monorail across Springfield, despite the fact that the small town clearly has no need for one. The episode nabs one of its best guest voices ever with "Star Trek" actor Leonard Nimoy. Or was that one of the Little Rascals?
Episode 82: "Homer's Barbershop Quartet"
It's hard to imagine now, but back in 1993, making fun of the 1980s wasn't yet established as a distinct comedic genre. The decade was still fresh in everyone's minds, after all. But the "Simpsons" writers once again proved their gift for foresight with this flashback to the era of Cyndi Lauper and videogame stickball, when Homer achieves Beatles-like fame with his barbershop quartet. It was a short-lived rise, however: The group knew it was all over when Us Weekly declared that they lost cultural cache to "Alf."
Episode 122: "Lisa's Wedding"
When this episode aired in 1995, the year 2010 was considered the far-off future. In this time-traveling episode we see a 23-year-old Lisa meet -- and, of course, initially hate -- the man of her dreams. It's nice to get a glimpse into how the ageless "Simpsons" characters would eventually turn out. Sure, we knew Bart would be working in construction, but Homer working for Milhous? Ironically, this look at the 21st century ultimately became a cultural meme in its own right: 15 years later, on August 1, 2010, Lisa Simpson's name trended on Twitter when fans realized the date of her future wedding had actually arrived. We bet the writers never saw that coming.
FOR FREE to continue reading
✔️ Unlock the full content of International Business Times UK for free
offer available for a limited time only
✔️ Easily manage your Newsletters subscriptions and save your favourite articles
✔️ No payment method required
Already have an account? Log in
© Copyright IBTimes 2023. All rights reserved.