Tinder, But For Diversity: Can Code Help Silicon Valley Find And Retain Minority Engineers?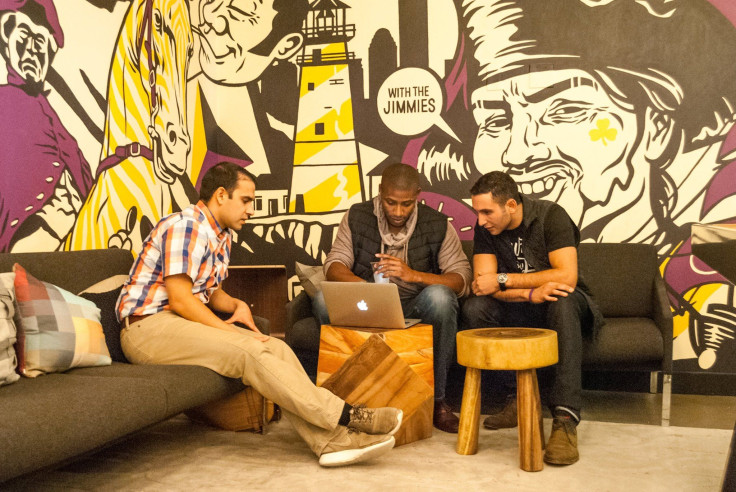 SAN FRANCISCO -- If lack of diversity is Silicon Valley's problem, is there a tech solution? While creating a diverse workforce with proportionate women and minorities may seem like the ultimate human problem, some believe there's a fix that involves code.
A new breed of startups has emerged over the past year and a half, part of the so-called diversity solutions market that some see creating its own mini-bubble, collectively worth hundreds of millions of dollars, according to multiple experts in the space. Out of the gate, there are more than a dozen startups in this sector, addressing diverse talent pools, making it easier for companies to create environments welcoming to women and people of color, and helping tech workers eliminate their unconscious biases.
"Diversity leaders can sell these things to our recruiting teams fairly easily because they're going to serve up the diversity that our recruiters may not have the time to go and seek out," Rachel Willams, Yelp's chief of diversity and inclusion, said. "This is going to open up the pipeline a lot more for us."
But while these so-called diversity solutions could give the tech industry the jolt it needs to finally move the needle, some caution that these startups are nothing more than tools and that true change requires human action beyond subscribing to new recruiting software.
"Just because you use any of these tools doesn't mean you're magically going to be the most diverse or the most inclusive company," said Dominique DeGuzman, co-chair of diversity and inclusion at Twilio, a cloud communications company.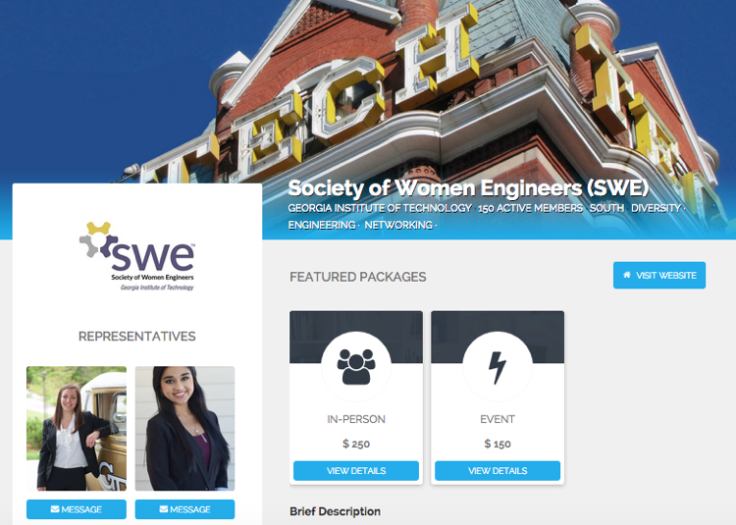 Tinder, But For Diversity
There are already a handful of players in this market, and diversity leaders said they hope these tools can help the industry deliver better overall diversity progress reports in 2016 than the disappointing numbers many tech companies like Google, Facebook and Yahoo presented this summer.
For example, 10-month-old Blendoor shows companies a candidate's qualifications but not their names or photos, forcing recruiters to judge solely on merit and eliminating most forms of bias. Blendoor, which has raised more than $50,000 in funding, works a lot like Tinder, so if recruiters like what they see from candidates, they simply swipe right to match.
Similarly, GapJumpers lets companies vet candidates by putting on blind auditions where prospects must take on a challenge and code or design a project similar to what they'd work on if they were hired. Companies can then screen and hire candidates based on the caliber of what they create and not on their name, appearance or resume. "If we want to be unbiased against people who don't look like us, we need to redefine the tools we're using to evaluate people," Kedar Iyer, co-founder of GapJumpers, said. The startup raised $200,000 in its angel round of funding.
Jopwell, meanwhile, gives companies access to a database of talented and diverse candidates and counts notable tech firms like Salesforce, Box, Adobe and Square among its client base. It's basically LinkedIn for people of color. "The platform that we've built knocks down those barriers that historically have led to that lack of exposure for candidates," Porter Braswell, CEO of Jopwell, said. "Once we can knock down those barriers, candidates can reach their potential."
Among the most popular of these startups is Boston-based Door of Clubs, whose product is merely a month old but already has more than 70 customers, including Pandora and Venmo. Door of Clubs lets companies contact specific student clubs at schools across the U.S., such as UC San Diego's Academic Connection of Engineers, a diverse club featuring engineers of all specialties and backgrounds.
"It's definitely way more direct contact with companies than we could've ever hoped for," Hanna Salis, a nanoengineer senior and the club's networking advisor, said. Before "we would just shoot emails into the dark and they would rarely catch, but with Door of Clubs we're actually getting responses."
Weeding Out Racists, Sexists Using Software
Perhaps the most cutting-edge tool is a product called Perception by the company Kanjoya. This technology parses through individuals' writings -- in surveys, job reviews, tweets or any kind of open-ended text -- and analyzes the content, picking up on a person's sentiments.
The way Kanjoya pitches the product, Perception could be used to identify and proactively resolve any potential employee issues. Company executives, for example, could use Perception to analyze the morale of employees at their San Francisco office and compare that to employees in New York. Similarly, the tech could break down employee sentiment and morale by gender, ethnicity, managerial team, department and much more.
"Whether we're talking about something as silly as a survey or something as important as a performance review, all that language that's being put there -- people are hoping to be heard and understood," Armen Berjikly, CEO of Kanjoya, said.
At its most extreme potential, Perception could be used by companies to identify individual managers with clear, data-evidenced biases toward women, underrepresented minorities or any other group. Berjikly and his team do not advocate using Perception in that manner, but they don't deny that it is possible should a company be so inclined. Kanjoya counts Microsoft, Salesforce, Nvidia, Uber and Fitbit among its Perception clients, even though the tool became available commercially just this month.
At one particular company that received early access to the tool, Perception was able to highlight that male managers within the engineering department had bias against female employees. Perception found that at the most basic level male managers were using passive language when reviewing other men such as "they" and "they're," as in "they are doing a good job" or "they're sometimes late to meetings." However, when reviewing women, the language became more confrontational with wording like "you" and "your," as in "you are doing great" or "your work needs to improve."
"These highly educated, highly-compensated people [in Silicon Valley] need data to believe. They need to be convinced. So someone standing on a podium once a year saying we need to address our inequality problem is dismissed outright," Berjikly said. "So this type of data driven approach to human-oriented problems is magical."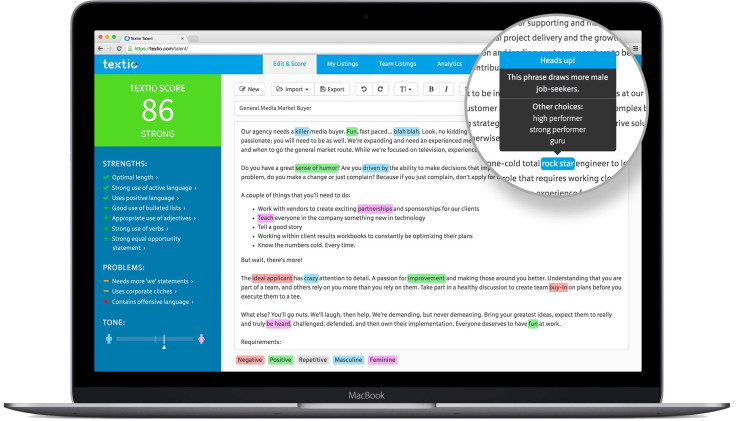 Spell Checking, But For Diversity
Another tool that has proved popular is Seattle-based Textio, which optimizes a company's job listings by parsing through the text and highlighting any wording like "rock star" or "crazy" that may cause female candidates to self-select themselves out of a potential job.
Textio raised $1.5 million in seed funding earlier this year, and even though its product has only been available commercially since July, it already counts tech giants like Twitter and Microsoft among its paying subscribers.
Aubrey Blanche, the global diversity programs lead at Atlassian, an enterprise software firm, is a Textio subscriber and uses it to teach recruiters and managers at her company how to write inclusive job postings. "I know a lot of language that's inclusive and a lot of language that isn't inclusive, but there are some things that I've learned using Textio, and Textio updates way faster than my knowledge base ever will," said Blanche, adding that by the end of the year, all Atlassian job listings will be vetted by Textio before being posted.
The purpose of Textio is to help clients hire the best candidates as quickly as possible, and to CEO Kieran Snyder that means creating job postings that are attractive and welcoming to as many talented candidates as possible, regardless of gender or ethnicity.
"For us, diversity partners hand-in-hand with good business and hiring, because if you're not reaching out to a diverse audience, you're just not recruiting as effectively as you could be," Snyder said.
That's why Textio uses artificial intelligence and language-processing technologies to analyze clients' historical hiring data as well as public job postings. With that information, the software learns what kind of wording discourages candidates from applying and helps users like Blanche create the best job postings possible.
Going forward, Snyder said Textio will learn how to optimize job postings to attract candidates of all ages and then later it will learn how to do the same for underrepresented minorities.
Can Data Solve A Complex, Human Problem?
While most tech diversity experts welcome these solutions and hope they can help the industry see more rapid progress, there are concerns over whether it can actually solve a problem that is inherently human. For some, these solutions are viewed as helpful tools that will aid in bringing more diversity to Silicon Valley, but they should not be seen as an instant fix.
"Some see it as 'this should fix my problem' versus 'this is helping me fix an issue that is ongoing'" said Dominique DeGuzman, co-chair of diversity and inclusion at Twilio, a cloud communications company. "Just because you use any of these tools doesn't mean you're magically going to be the most diverse or the most inclusive company."
Others have expressed concern that although these startups mean well they may not understand the social science underlying tech's diversity crisis, and without that knowledge, these tools could actually be more harmful than helpful, said Joelle Emerson, founder and CEO of Paradigm, a strategy firm that helps tech companies become more diverse.
"Software solutions in this space can be really valuable if done right, but if the founders don't have a good handle on the underlying social science research with which they're dealing, it can be problematic," Emerson said.
But others argue that if tech companies truly mean to make their workforces more inclusive they need to invest in and take a chance on these kinds of tools. Textio CEO Snyder said many major tech companies are now accepting that diversity is something they need, but fewer companies are putting real resources behind those efforts. "The big tech companies have to be willing to spend the money to solve the [diversity] problem," Snyder said.
If these startups can create technology that can apply empathy to and make sense out of complicated human problems, there is no limit to the impact they will have on tech's diversity problem and other human problems beyond that, said Berjikly of Kanjoya.
"Businesses are built by people so that means all of these are complexities that are happening all the time," Berjikly said. "The big win is giving a new view of all of this data that is much more human and then being able to solve these very human problems that have huge business ramifications."
© Copyright IBTimes 2023. All rights reserved.