Tinder Is About To Increase Your Chances Of A Match By 30%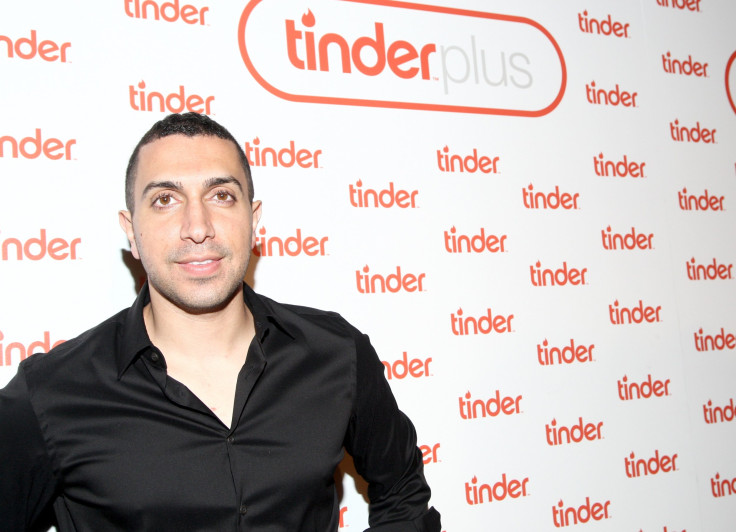 DUBLIN -- In the next few days Tinder will change the way it connects people around the world with CEO Sean Rad revealing that a coming algorithm shift will result in significantly more matches for users.
Speaking at the Web Summit startup conference in Dublin, Rad said that in the coming months users would see "a series of things that are going to help you make more sense of the sheer volume of people around you and build deeper connections."
Specifically however, Rad said that in the next few says Tinder is would "announce a huge change we have made to our algorithm [which] will increase the number of matches by 30 percent." Rad says the company is constantly tweaking the app's algorithm, this will be "the most significant change it has made" adding that it would allow Tinder users to create more meaningful connections. It's unclear what will change about the matching algorithms to make that possible and Rad did not elaborate.
1.5 Million Dates Per Week
He also wouldn't reveal how many users the dating app currently has, he did reveal some pretty astounding figures, including the fact that 1.5 million dates in the real world take place between Tinder users every week, with one million of those being a first dates while over half of all dates end up in a second date.
"There is no doubt that Tinder is increasing the number of connections in this world," he said. "We are bringing the world closer together at a scale that no platform has ever been able to do and in that sense, we are changing the world."
Launched a little over three years ago, the service is now approaching 9 billion matches with 30 million new matches being added every single day and 1.8 billion swipes happening. Some of these figures emerged from a survey the company condusted of 300,000 of its users which also revealed that 80 percent of users are there to find a stable and long-term relationship while the other 20 percent are looking for what Rad terms "very brief friendships."
I'd Mop The Floors To Stay At Tinder
It has been an interesting 12 months for Rad, who co-founded the company in 2012, but was removed as CEO last November and replaced by ex-Microsoft and eBay executive Chris Payne, who was brought on board in March to added experience.
Rad decided to stay on as head of product and less five months later he returned to the role of CEO after Payne left the company. Rad said that he would have stayed at the company no matter what. "I am happy to play any role as long as I get to work on the product and make an impact on this world I'm there. I'll mop the floors it I have to."
Tinder is moving faster and and more aggressively than ever according to the CEO epitomized by the launch of the Super Like feature, which Rad describes as "a significant change to the eco-system" which he equates to walking over and saying hello to someone in a bar rather than winking at them from across the room.
Tinder is set to go public as part of the Match Group IPO which is aiming to raise $100 million and when asked if the company was making a profit, Rad simply said "yes." While he didn't reveal any details, Rad did add: "We are a very, very, very healthy business."
The vast majority of revenue is currently coming through the Tinder Plus subscription service and while it is generating some reveune from ads, the CEO said the company had "just scratched the surface of the ad-supported side of the business." He said to expect a bigger push on both the subscription and ad-supported sides of the business in 2016.
© Copyright IBTimes 2023. All rights reserved.