Tips for Running a Successful Side Business in College
College isn't just the perfect environment for expanding your education and honing your skills, it's also a great place to start exploring your entrepreneurial spirit. If, like many college students, you find yourself struggling to make ends meet on a limited budget, launching your own side business can be an excellent way to make some extra cash. At the same time, starting your own business is a great way to gain some real-world experience you can use in future, whether you decide to continue growing your business, or choose to take your skills with you into a different type of career. Thanks to the evolving digital landscape, starting a side gig in college is easier than ever, but there are still some challenges you'll need to overcome. Here are our top tips for making your part-time venture a success.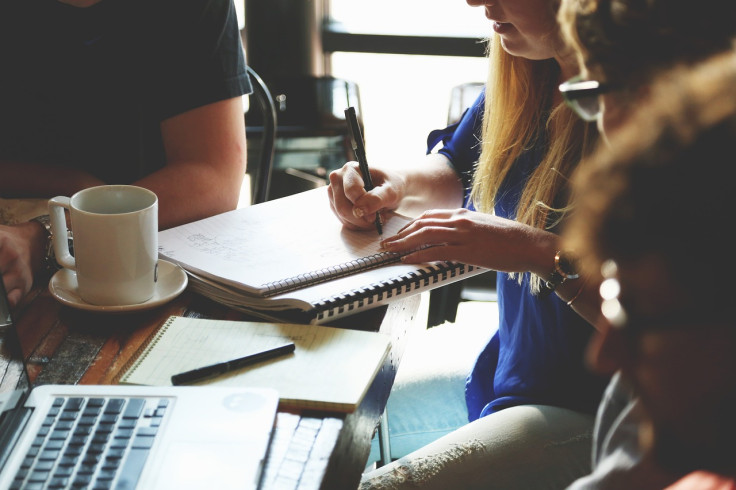 Validate Your Idea First
While there are numerous ways for students to start earning extra income with a side business in today's world, not every idea you explore is guaranteed to be a success. While it's important to choose a path that reflects your passions and interests, it's also worth doing your due diligence and validating your idea before you dive in and start investing time and money.
The best way to validate the potential profitability of your idea is to research your target market.
Decide what kind of business you want to build and learn as much as you can about the trends and patterns in that industry. Evaluate the potential competitors in your space, ask yourself if there are any gaps in the market you might be able to fill, and make sure there's a real demand for what you're offering. You could even consider surveying friends and students on campus to get their insights on the value of your idea.
Write a Business Plan
Once you've validated that your idea has potential, and a specific target audience, the next step is creating a comprehensive plan for how you're going to bring your venture to life. While it's tempting to skip the process of writing a business plan if you're excited to launch your business and start seeking out clients and customers, the right plan can be extremely useful. A business plan forces you to analyze your audience, market, and competition in a structured way, and think about how you're going to ensure you make a consistent profit. It can also act as a useful compass during the initial stages of setting up your business, helping you to create the right pricing structure, marketing strategy, and brand identity. Make sure your business plan as comprehensive as possible, with insights into everything from the products and services you're going to offer, to how you plan on promoting your idea.
Take Advantage of College Resources
Starting a business in college doesn't just make sense from a financial perspective, it can also be a great idea if you want to take advantage of some free resources. Many colleges offer access to entrepreneurship centers, where you can find guides and advice on how to set up your business plan, apply for funding, and seek out investors. Your college might also offer mentorship programs, where you can connect with experienced people in your chosen industry for guidance, or workshops specifically intended to support student entrepreneurs. What's more, your college campus is a great place to do some crucial research into members of your target audience, with surveys and interviews.
Create a Financial Strategy
Starting a side business in the modern world doesn't have to be an extremely expensive process. You can launch anything from a professional services company to an online store without spending a fortune on real estate and assets. However, there are some startup costs associated with creating any business. Figuring out how you're going to pay for essential resources, tools, and even employees to work alongside you will help to ensure you can successfully bring your business to life.
Write a list of all the most important things you're going to need to buy before you can start your company, from laptops and computers to business cards and website design services. Then think about how you're going to handle these expenses. If you don't have a lot of personal savings to work with, you could consider looking into the best student credit cards. Credit cards can provide you with the initial funding you need to start your company and give you a crucial backup source of funding if you encounter any issues when running your business. They're also a great way to start building your credit score as a student.
Use Tools to Help Manage Your Schedule
One of the biggest challenges you're likely to face as a student entrepreneur is figuring out how to manage a business, while ensuring you have enough time in your schedule to handle your studies. Balancing your business with a college course requires a commitment to knowing the signs of stress as well as effective time management. Fortunately, there are various tools you can use to help you make the most of your time. Calendaring and scheduling tools can help you to keep track of your to-do list and ensure you're dedicating the right amount of time each day to your education and your company. You can also look to automation tools that can help you with handling repetitive tasks, like processing orders, or shipping items to customers.
Learn How to Market Yourself
Finally, if you're going to make your side business a success, you need to ensure you know how to advertise and promote both your brand, and your products or services. Start by defining the brand image you want to share with your target audience, defining the unique value propositions your business offers, your messaging strategy, and the values of your company.
Next, think about how you can draw attention to your company both online and offline.
If you're targeting local people with your services, you could consider using direct mail advertisements and radio ads to capture attention. If you want to reach a broader audience, you can build a website where you showcase your services or products, and pull attention to it with social media marketing, paid advertising on the search engines, and content marketing. Successful marketing takes time to master, so make sure you're monitoring the results of every campaign you create, using analytical tools to track everything from the conversion rates on your ads, to the engagement you earn on social media.
Get Ready to Launch
Starting your own side business in college can be an excellent way to explore your aspirations as an entrepreneur, gain valuable experience, and earn some much-needed extra income. Following the tips above, you'll be able to validate your idea, create a plan for success, and ensure you have the best possible chance of creating a profitable business.