TNT Express NV (TNTE) Shares Up Nearly 30% After FedEx Corporation (FDX) Announces It Will Buy European Rival For $4.8B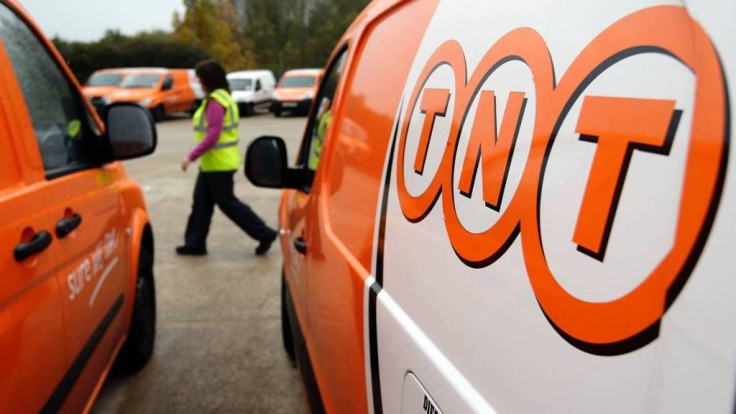 Stock in TNT Express NV (AMS:TNTE) was one of the biggest gainers in Europe Tuesday after FedEx Corporation (NYSE:FDX) said it would buy the its Dutch rival for 4.4 billion euros ($4.8 billion). The deal, expected to be completed within the first half of next year, bolsters the Memphis, Tennessee-based company's business in Europe.
"This transaction allows us to quickly broaden our portfolio of international transportation solutions to take advantage of market trends – especially the continuing growth of global e-commerce," Frederick W. Smith, chairman and CEO of FedEx said in a statement announcing the acquisition.
Once completed, FedEx will more than double its European market share, but would still put it behind its main U.S. rival, Atlanta-based United Parcel Service, Inc. (NYSE:UPS).
Two years ago, UPS ditched its attempt to acquire TNT Express for $7 billion after European antitrust regulators objected to a deal that would have made UPS and Deutsche Post AG (ETR:DPW), commonly known as DHL, with about two thirds of the European market for international parcel-deliveries.
But regulators have watched TNT struggle against DHL, UPS and FedEx, and UPS's failure to acquire TNT helped FedEx come in later at a lower bidding price, according to the Wall Street Journal.
A stronger dollar and signs an improved European economy that's been struggling for years made the deal more appealing. FedEx Express Chief Executive David Bronczek said at a news conference in Amsterdam Tuesday that an agreement was landed after less than two months of talks, lighting fast for a deal of this scope.

TNT Express shares leaped 28.58 percent to 7.72 euros ($8.40) as the Amsterdam stock exchange headed toward its closing bell on Tuesday. FedEx shares were up 3.66 percent in morning trading in New York, to $172.77.
© Copyright IBTimes 2023. All rights reserved.