Tokio Marine to buy Delphi Financial for $2.7 bln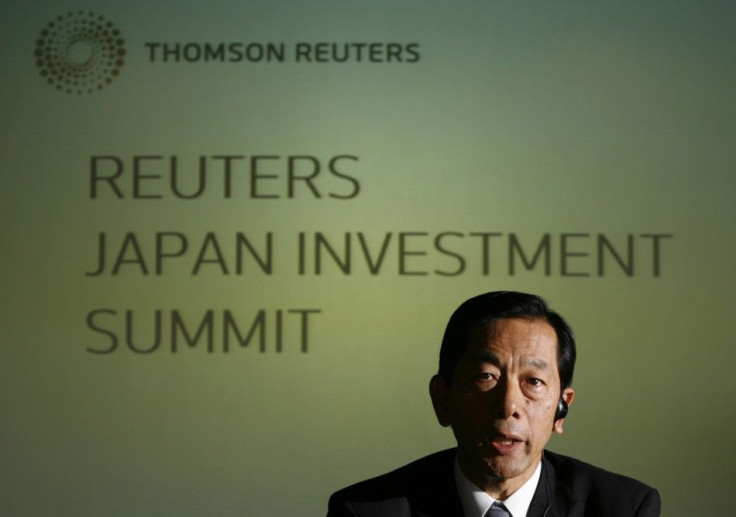 Tokio Marine said it will buy U.S. insurer Delphi Financial Group for $2.7 billion and is eyeing other acquisition targets, as Japan's No.2 property-casualty insurer looks to expand outside its mature home market and diversify geographic risks.
Relatively unscathed by the European debt crisis and armed with a strong yen, Japanese non-life insurers have been active acquirers overseas, with their names regularly appearing on lists of bidders for cross-border auctions.
Tokio Marine said it would pay $43.875 for each class A share of Delphi Financial, compared with the last traded price in New York of $25.43.
Some investors are going to have an issue with the price, saying it's too expensive, but it's typical of Tokio Marine to pay high prices to get companies it sees as having strong growth prospects, said an insurance sector analyst at a foreign brokerage in Japan, who is not authorised to talk to the media.
The company paid high prices for Philadelphia and Kiln but these two have been contributing to its earnings a lot, he said.
Tokio Marine, which spent $4.7 billion to acquire U.S. insurer Philadelphia Consolidated in 2008, said the deal would mark its entrance into the U.S. life insurance market.
We have been building up our presence in the U.S. since the Philadelphia acquisition and the purchase of Delphi allows us to expand on that presence, Tokio Marine President Shuzo Sumi told a news conference.
Tokio Marine said there is little overlap between Philadelphia, which sells general property-casualty insurance, and Delphi, which specialises in products such as excess workers' compensation.
OTHER TARGETS
The Japanese company also said Delphi has little exposure to catastrophes, meaning its business is not subject to natural disasters like hurricanes.
Tokio Marine, which also bought Lloyd's of London insurer Kiln in 2008, said it would pay for Delphi with cash on hand and borrowings. It said it expected the deal, which includes a $1.00 dividend payment to all Delphi shareholders, to close in the second quarter of 2012.
Tokio Marine's Sumi said Delphi had been on its radar for a year, and it his other targets on its list.
This does not mark the end of M&A for us. We will continue to search for things that can help us grow, he said, adding his firm is looking for acquisitions both in developed and emerging markets.
Japanese non-life insurers have been hurt by weak growth in their main auto and home insurance businesses in Japan, where the population is rapidly ageing with fewer young people to buy cars and houses.
The insurers also need to diversify their insurance portfolio to lessen the impact of Japan's typhoons and other natural disasters.
In May this year industry leader MS&AD agreed to buy a 50 percent stake in the life insurance unit of Indonesian conglomerate Sinar Mas for about 67 billion yen.
Third-ranked NKSJ has said it plans to spend 200 billion yen on acquisitions by March 2013.
Tokio Marine said it was advised on the deal by Macquarie Capital, while Lazard acted as financial adviser to Delphi.
© Copyright Thomson Reuters 2023. All rights reserved.