Tony Mendez, Bill Scheft Fight: David Letterman Cue-Card Holder Fired After Alleged Assault On Set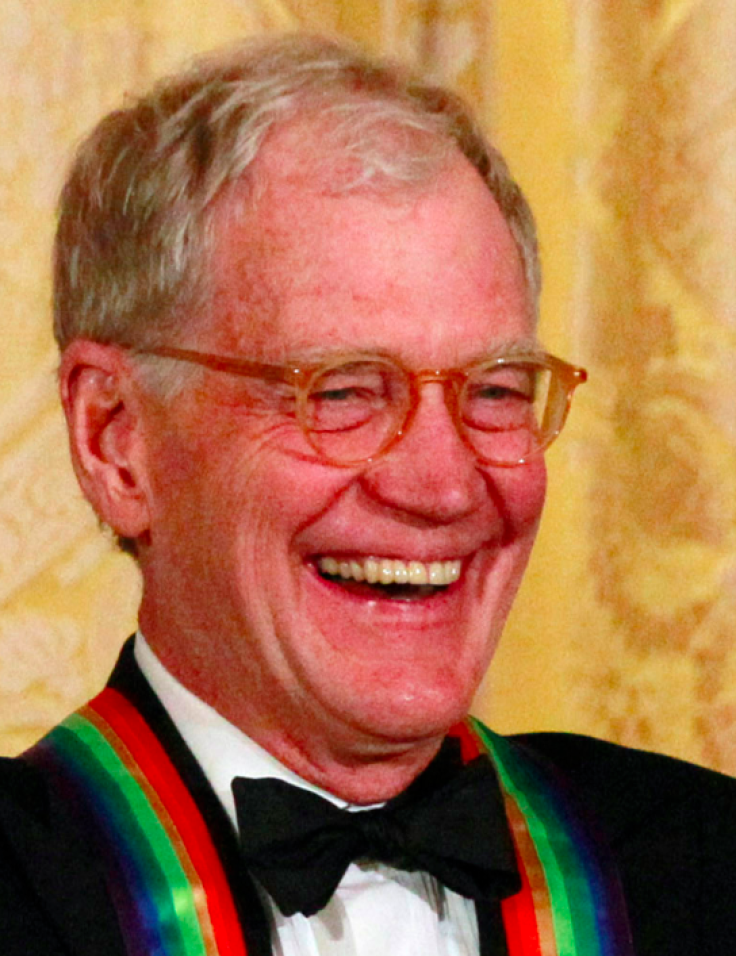 David Letterman's cue-card holder was fired after he allegedly assaulted Bill Scheft, a staff writer for the comedian. "Late Show with David Letterman" is already in its final season, but the apparent violence was enough for Tony Mendez to get the boot after the altercation.
He took the five-time Emmy winner's shirt and pushed him against a wall. "I know I shouldn't have put my hands on him," Mendez, 69, told the New York Post. "But this has been coming for a long time."
The alleged incident occurred Oct. 9 before the show was taped and was triggered in a dressing room after Scheft reportedly got under Mendez's skin, the Post said.
"Bill was always undermining me -- making himself out as Dave's No. 1," Mendez said. "Trying to pretend that I wasn't even in the room ... little passive-aggressive things."
Mendez was still irate with Scheft the day after the verbal fight and things apparently got physical the next day. "I just grabbed him by the shirt," Mendez said. "He was very surprised. He didn't say a word. He was cowering, his eyes were real big, he probably peed a little bit in his pants."
"I'm the first one to say I should have never put my hands on him, but I never hit him. I just grabbed him and got my face in his face," he added.
He was kicked out of the CBS building and told the following Monday he had been fired by executive producer Rob Burnett, Vulture reported. Mendez had worked with Letterman for more than 20 years.
Letterman has not commented on the matter. Mendez previously worked on "Saturday Night Live" and "The Hollywood Palace."
Follow me on Twitter @mariamzzarella
© Copyright IBTimes 2023. All rights reserved.