Top 10 Best Foldable Computer Desk For Home Offices In 2020
This article uses affiliate links, which means if you purchase products through these links, we may earn a commission. Click here to see our
T&C
. For licensing please click
here
.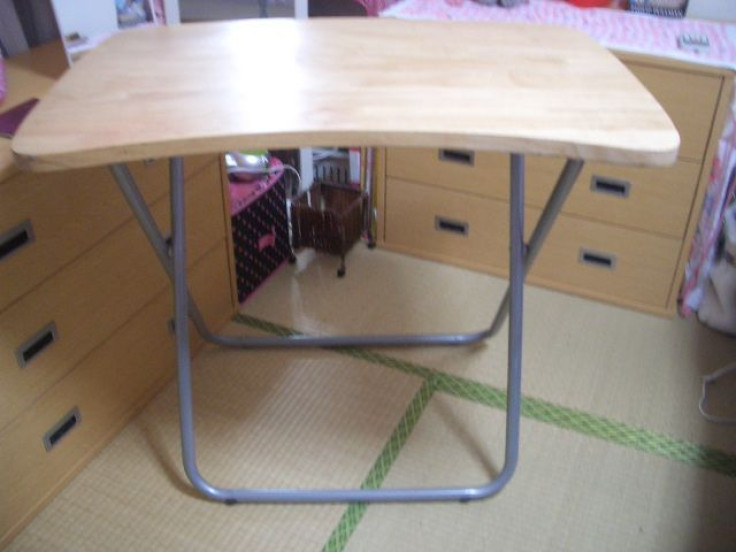 Home office furniture, work desks and tables usually take a lot of space. This can pose a problem especially if you are living and working in less spacious homes.
That is where a folding computer desk can come in handy. Lightweight and portable, it allows you to set up your work space quickly and can be folded back when not in use for easy storage, saving valuable space. More importantly, it is strong enough to support most computers.
It comes in different forms and sizes. Some can be used while you are still in bed, while some come with extra features. All of these help save both time and space when setting up your home office space.
Here are the 10 best foldable computer desks for home offices in 2020:
1. 4NM Folding Desk
(photo from amazon.com)
4NM's Folding Desks can be folded or unfolded in just a few seconds without assembly, saving space when not in use. Its features include a strong iron frame, an environment-friendly engineered wood top, and rust-resistant metal hinges for easy operation. It is currently available in four colored finishes on Amazon.
2. Coavas Industrial Folding Computer Desk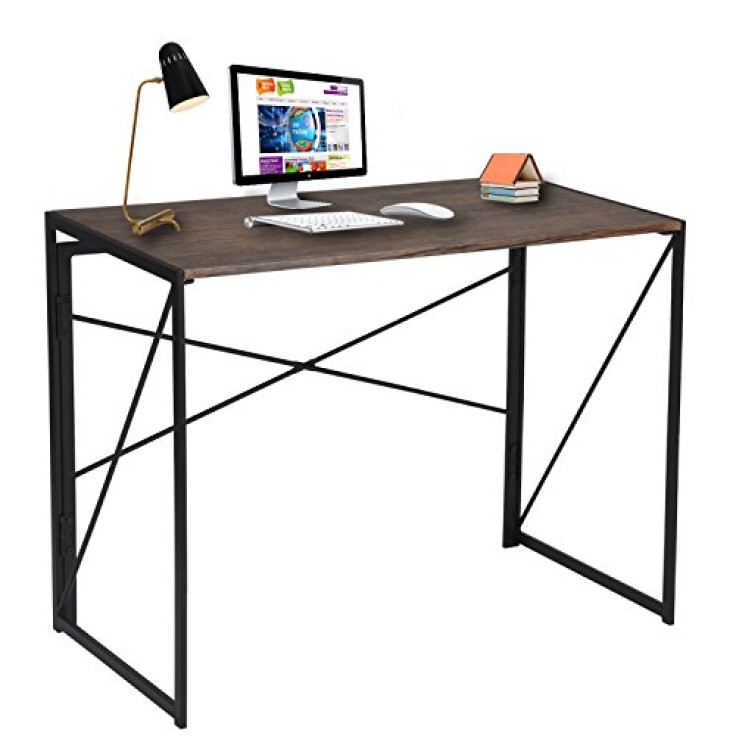 (photo from amazon.com)
Coavas' Industrial Folding Computer Desk is easy to set up: just open the frame, snap the desktop and it is ready to use. Its melamine wooden desktop ensures that it is not only waterproof, but also durable and solid. The desk is currently available in 5 colors on Amazon.
3. Tangkula Small Foldable Computer Desk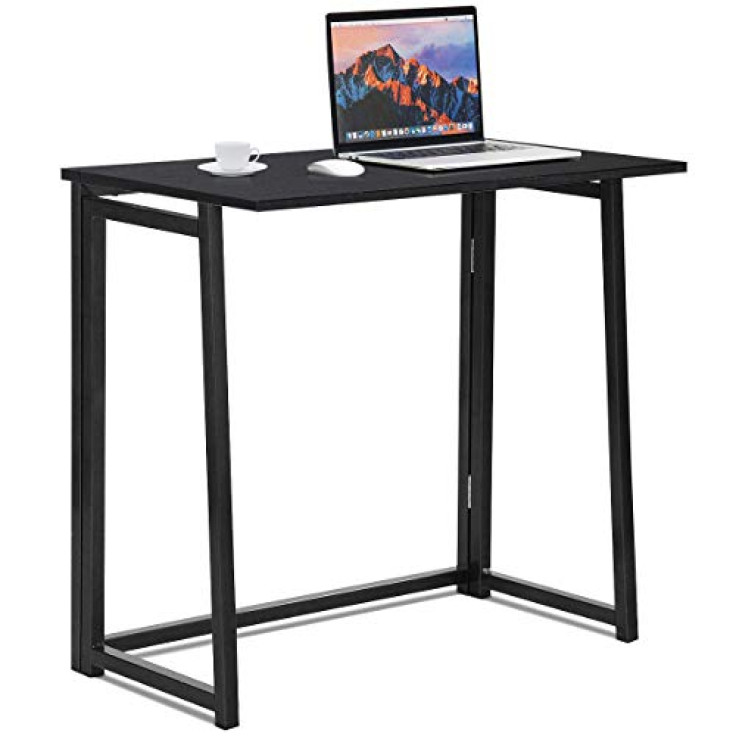 (photo from amazon.com)
Tangkula Small Foldable Computer Desk can suit any decor and bring new energy to your home office. Its features include a sturdy metal frame that supports its compact and foldable design, a waterproof and wear-resistant surface for easy cleaning, and a spacious tabletop for holding a computer, books and other items. The desk is available in four colors on Amazon.
4. Tangkula Foldable Computer Desk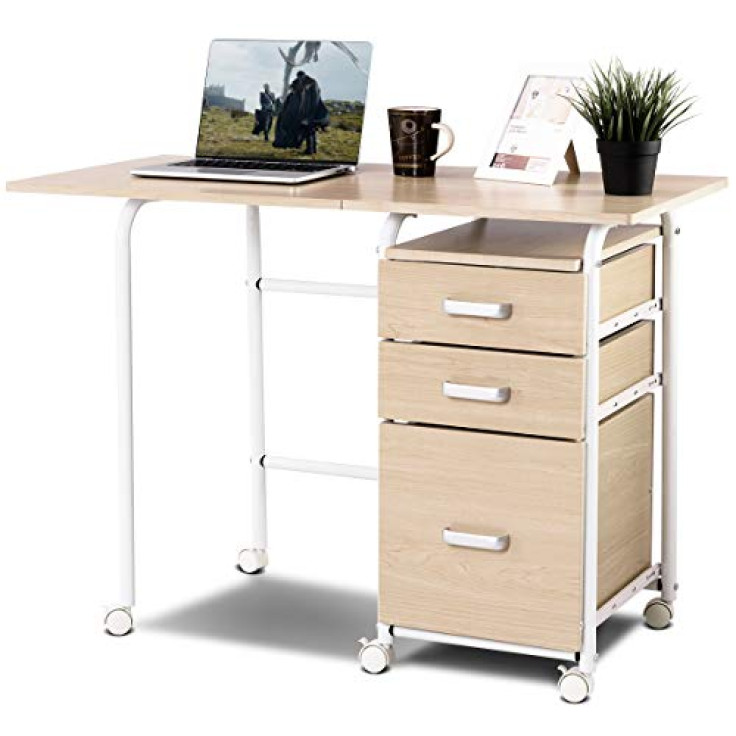 (photo from amazon.com)
Tangkula's Foldable Computer Desk provides plenty of space for writing, computer and other home office activities, all thanks to a smooth, waterproof and wear-resistant 41.5-inch desktop. Its 6 swivel wheels, half of which are lockable for added stability, help you move it to any room. The desk features storage drawers that are spacious enough to hold your work files, documents and daily essentials.
5. Sofsys Modern Folding Desk
(photo from amazon.com)
Sofsys' Folding Desk is available in one-tiered and two-tiered options, with the latter perfect for placing additional monitors, as well as office accessories and decor. Thanks to non-toxic and heavy-duty powder-coated metal tube legs on a foldable frame, this compact space-saving desk can support up to 70 pounds (120 pounds for the two-tiered option).
6. Superjare Foldable Laptop Desk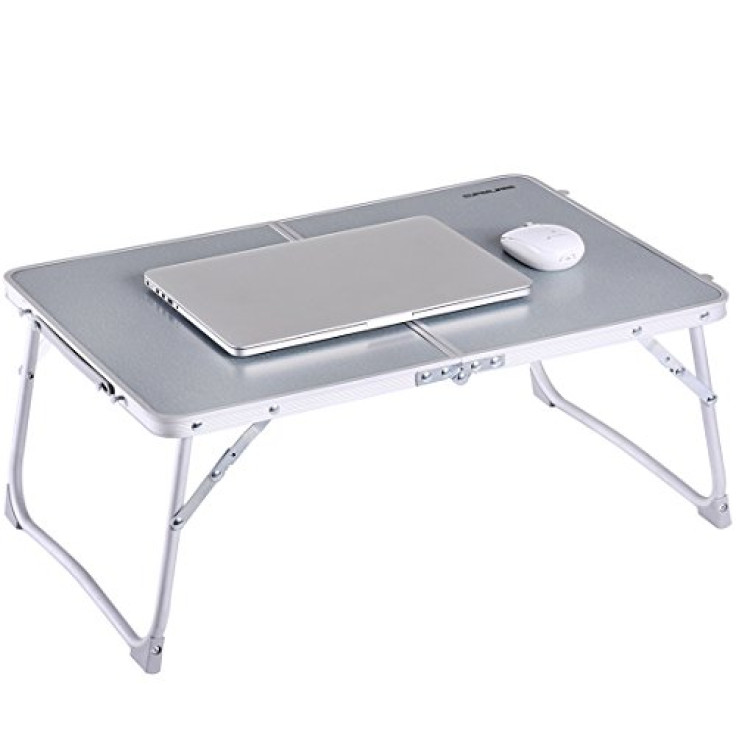 (photo from amazon.com)
With SuperJare's Foldable Laptop Desk, you can work all day -- without getting out of bed. This desk can fit a 16-inch laptop, leaving enough space for you to use your mouse. Featuring a strong aluminum alloy frame, it has a non-slip bottom that keeps the table steady, and also offers ample space for your feet.
7. Rainbean Foldable Laptop Desk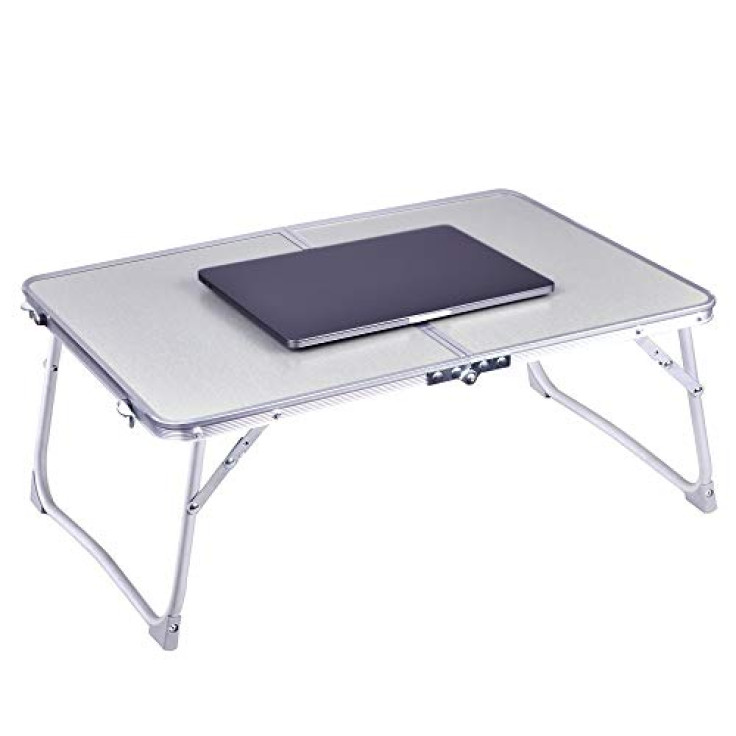 (photo from amazon.com)
Weighing only 3 pounds, Rainbean's Foldable Laptop Desk can easily be placed anywhere around the house when needed. It is equipped with foldable aluminum legs, allowing it to support laptops up to 17 inches wide, and can be folded into half after use; in the latter form, the desk can be used to store books, pens and other essentials.
8. Need Folding Computer Desk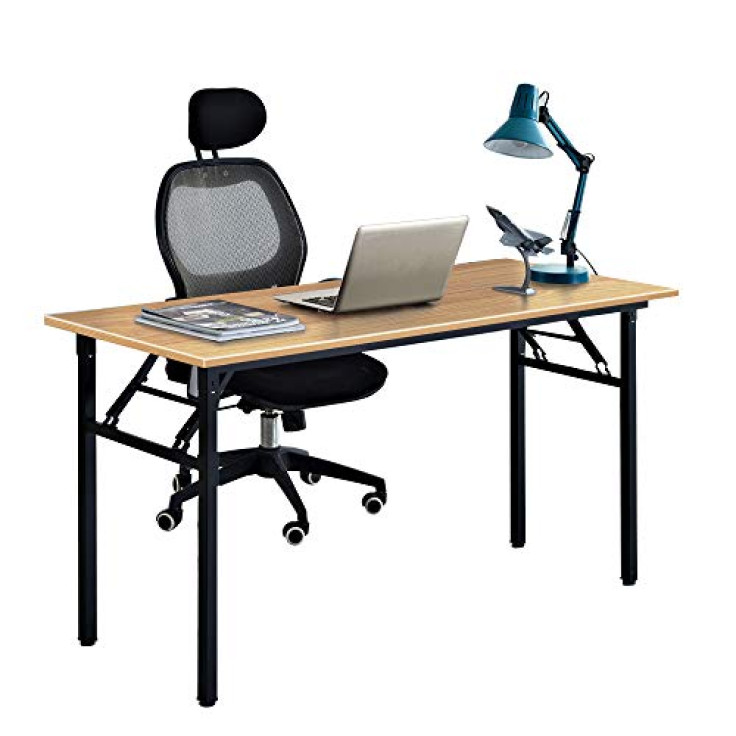 (photo from amazon.com)
Need's Folding Computer Desk has all sorts of functions, whether as an office workstation, meeting desk or a computer desk. Its leg pads can be adjusted up to 2 centimeters, keeping the desk stable even on uneven floors. The manufacturer also offers 6-month warranty if the desk arrives damaged or with missing parts.
9. Need Small Computer Desk
(photo from amazon.com)
Need's Small Computer Desk may have a small and compact design, but it has a glossy, waterproof and scratch-resistant desktop that provides enough space for computer use, reading and writing. Its frame is made of heavy-duty, powder-coated metal, making the desk strong enough to support heavy parcels. The desk's legs can adjust up to half an inch low, allowing it to be stable even on uneven surfaces.
10. Frylr Small Folding Desk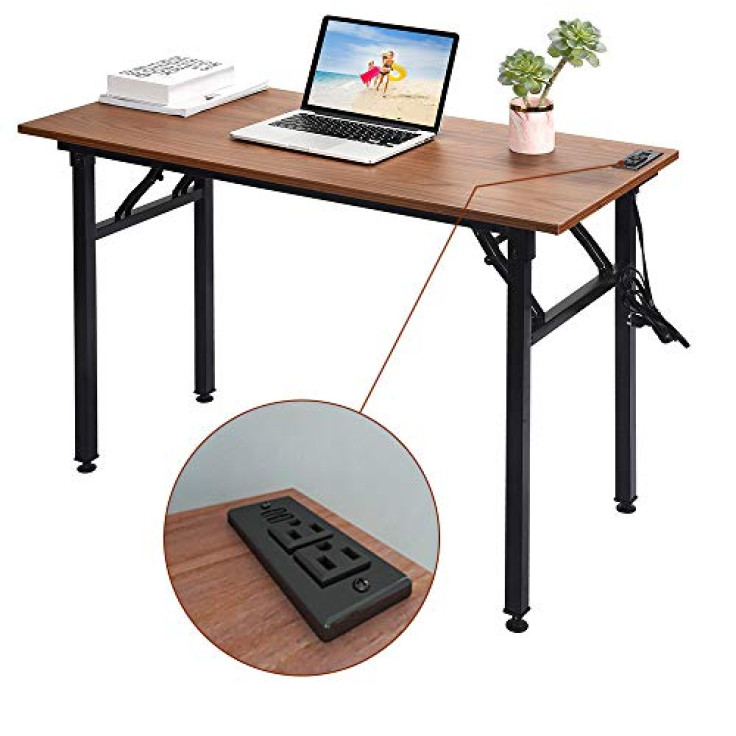 (photo from amazon.com)
With Frylr's Small Folding Desk, you will see no need to go back and forth to check on your charging devices while at work, thanks to its two power plugs and two 2.1A USB ports. Its heavy-duty, powder-coated metal legs can be adjusted from 0 to 3/8 inches, allowing the table to be stable even in uneven surfaces.
FOLLOW MORE IBT NEWS ON THE BELOW CHANNELS