Top 10 CEO's To Follow In The Middle East & North Africa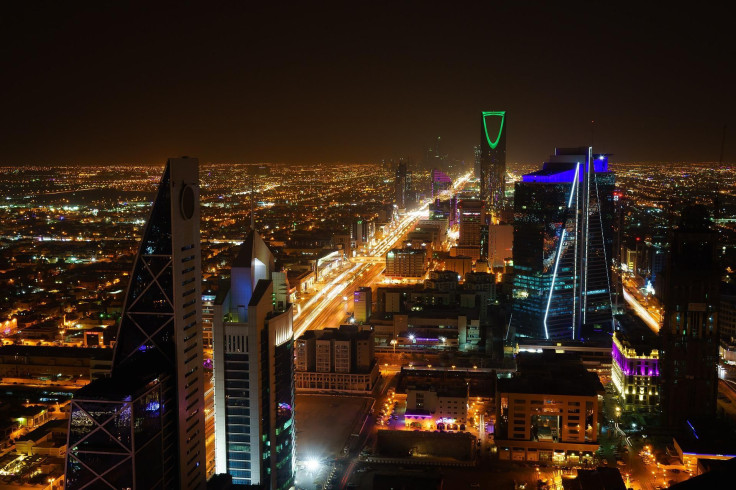 1) Raman Thiagarajan and Haseeb Ahmed, Zenda
UAE-based educational startup Zenda is sending shockwaves through the region's startup scene. Formerly called nexopay, the company is embarking on a growth drive following a USD9.4 million seed funding process. This comes as the app has its sights set on its third market entry, Egypt, after successfully launching in the UAE and India.
Zenda helps parents to pay for their child's education fees quickly and simply through a series of digital payments – as opposed to paper-based systems that are currently in place. The app also offers parents access to credit to find money for education fees that can be spread across a number of months. In fact, the company has processed around USD70 billion annually in fee payments to private educational institutions in India, USD37 billion in the GCC, and USD24 billion in the rest of MENA.
Both co-founders, Raman Thiagarajan and Hamed Ahmed, worked at the consulting firm McKinsey & Company, where Thiagarajan led the company's Financial Services Practice in the MENA region.
2) Meshaal Bin Omairh, Abdullah Al Othaim Investment Co.
Meshaal bin Omairh is the Group CEO of Abdullah Al Othaim Investment Co. The Saudi Arabian company is a market-leader in the construction, management, and operation of large shopping malls in the MENA region, with over fifty million annual visitors to their centres.
As the first non-member of the prominent Al Othaim family to oversee and operate the business, Meshaal has more than 25 years of experience within multinational and multidivisional companies. He has worked with some of the largest companies operating in Saudi Arabia, including Saudi Fisheries Co., Aljazierah Home Appliances, Rajhi Steel, and the Global Beverage Co.
Looking to the future, Meshaal wants to make Al Othaim the MENA region's 1 st choice community shopping and entertainment destination for both tenants and shoppers alike. In particular, he aims to make Al Othaim malls a focal point for community entertainment – a multipurpose destination which, in turn, will provide visitors with an interactive and truly integrated experience.
3) Denko Mancheski, Reef
MENA remains one of the most exciting regions in the world for tech, in part thanks to its forward-looking ethos and flexible legislative environment. Denk Mancheski is a blockchain entrepreneur who is taking advantage of investing in the region.
Based in Dubai, but originally from North Macedonia, Mancheski has worked with a number of blockchain companies before he founded Reef Chain in 2020.
Reef Chain features next-gen blockchain utilising Nominated Proof of Stake consensus, EVM extensions and other state of the art cryptography. Reef Chain integrates the best aspects from the most commonly used blockchains while maintaining full smart contract compatibility for decentralised finance (DeFi).
4) Ronaldo Mouchawar, Amazon MENA
Syrian entrepreneur Ronaldo Mouchawar continues to shake up the Arab World's e-commerce space after he founded Souq.com in 2005, the largest site of its kind in the MENA region.
At its peak, Souq.com was operating in seven countries across the MENA region, and its team totalled over 3,000. So how did Mr. Mouchawar start this journey? After studying engineering at Northeastern University in the United States, he got involved in digital commerce projects. In 2006, he bought Souq.com – Souq meaning 'market' in Arabic, a nod to his hometown of Aleppo which is famed for its markets – and set up offices in Dubai. Thanks to the UAE's young, tech-savvy and advantageous business environment, Souq.com quickly became a success.
Amazon acquired Souq.com in 2017 for a hefty USD580 million – and now Mr. Mouchawar is the VP of Amazon MENA.
5) Joy Ajlouny, Fetchr
In 2015, Joy Aljouny co-founded Fetchr, a GPS-based shipping company which aims to tackle the MENA region's 'no address issue'. In 2017, California-born Ajlouny facilitated USD57 million in initial investments in the company, with USD41 million in a subsequent funding round. Fetchr has since become one of the fastest growing companies in the Middle East, with over 3,500 members of staff.
In 2019, Joy resigned from Fetchr with plans to launch her third Silicon Valley-backed company and is undoubtedly one of MENA's experts on investments and startups.
6) Mirna Sleiman, Fintech Galaxy
Mirna Sleiman is the founder and CEO of Fintech Galaxy – an international platform that supports open innovation in financial services and drives ecosystem collaboration between financial institutions and fintech companies. The company was founded in the UAE in 2018 as a regional platform.
Sleiman has more than 15 years of experience in government relations, business strategy, digital communications and journalism. In the past, she has managed public sector business for Thomson Reuters across 22 MENA countries and partnered with international organisations to promote innovation and social change.
She spent more than 10 years as a financial journalist with Reuters, Dow Jones, the Wall Street Journal, and Zawya. Sleiman has an Executive MBA from City University of London where she focused on Innovation and Entrepreneurship. She is certified from MIT University in Fintech and ecommerce, and in Digital Marketing and Communications from Columbia University.
7) Abdulmajeed Alsukhan, Turki bin Zarah, and Abdulmohsen Albabtain, Tamara
Saudi Arabia-based fintech Tamara was founded by Abdulmajeed Alsukhan, Turki bin Zarah, and Abdulmohsen Albabtain and is one of the most successful 'buy now, pay later' companies in the region. The business offers customers the ability to pay in instalments or split payments in Saudi Arabia, the UAE or Kuwait.
With transactions already totalling nearly USD266 million last year alone, Tamara has been one of the most successful fintech startups to come out of the Kingdom. In fact, last year, the company raised USD110 million in a Series A funding round lead by the global payment processor Checkout.com – the largest-ever investment raised by a fintech in the MENA region.
8) Peter Somers, Emirates Post
As the CEO of Emirates Post, the official postal operator in the UAE, Peter Somers has been tasked with transforming the company into a modern logistics operator. As the future of logistics was fundamentally recalibrated thanks to the COVID-19 pandemic, Somers has his work cut out for him. With digital transformation and increasing the company's footprint at the forefront of his work, the next chapter for Emirates Post will surely be an exciting one.
Somers has over 25 years of experience in the postal and logistics sector, having successfully led bpost, the Belgian postal operator. Coupled with his leadership skills, Somers is likely to propel Emirates Post to future success.
9) Sulaiman Al Habib, Dr. Sulaiman Al-Habib Medical Services Group (HMG)
Founded in Riyadh in 1995, today HMG has 22 medical facilities across Saudi Arabia and the UAE. The company is committed to developing and operating state-of-the-art medical facilities and providing innovative healthcare services to create value for people.
This has been a success – last year, HMG recorded USD1.9 billion in revenues. Al Habib is the largest shareholder in the company, owning 40.03% of shares, valued at approximately USD6.8 billion – making him one of the richest doctors in the world.
He is a qualified paediatrician and was chief medical officer at King Khalid University Hospital before founding his own company.
10) Rana El Kaliouby, Affectiva
Rana is an Egyptian-American computer scientist and entrepreneur, having co-founded the AI software company Affectiva. Spun out of the MIT Media Lab, Affectiva has become the global leader in emotion-sensing and analytics. Affectiva's software primarily focuses on automotive and media analytics, but can also be applied to healthcare, education and gaming.
Having graduated from the American University in Cairo and the University of Cambridge, Rana previously worked at the MIT Media Lab where she studied AI and emotion technology.
She has been recognised for her impressive achievements by Forbes and Fortune. Rana was also chosen by the World Economic Forum to be a Young Global Leader is a member of the organisation's Future Global Council on Robotics and Artificial Intelligence.
FOR FREE to continue reading
✔️ Unlock the full content of International Business Times UK for free
offer available for a limited time only
✔️ Easily manage your Newsletters subscriptions and save your favourite articles
✔️ No payment method required
Already have an account?
Log in