Top 5 Best Home And Office Disinfectants Cleaners In 2020
This article uses affiliate links, which means if you purchase products through these links, we may earn a commission. Click here to see our
T&C
. For licensing please click
here
.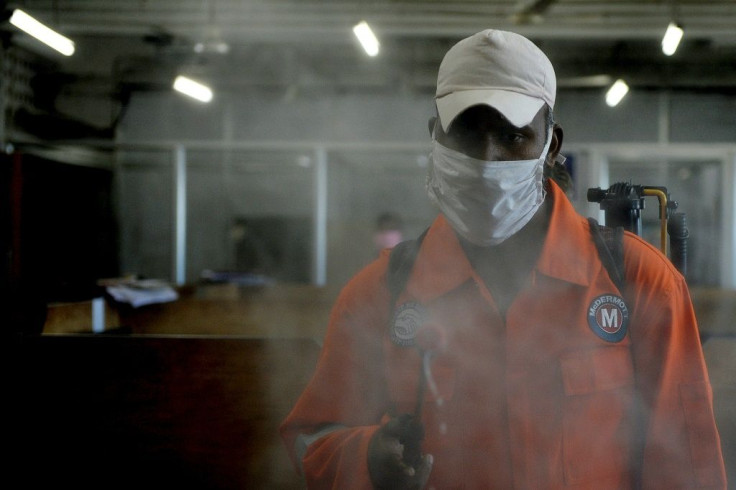 The human body is not the only thing that is capable of spreading viruses and sicknesses such as the COVID-19 coronavirus. Sure, it is a must to do proper hygienic practices such as handwashing and social distancing to avoid infection. However, you may have no idea that someone potentially sick with the virus may have already infected the surfaces of your homes and offices.
For that, you need dedicated disinfectants that you can use at home and/or in the office. Unlike cleaning products, they kill off all the germs remaining on the surface after cleaning, as opposed to merely removing them, according to the CDC's guidelines on cleaning and disinfection. Many of these are either EPA-registered or approved by the American Chemistry Council (ACC), meaning they are guaranteed to get rid of the coronavirus everytime, everyday. All of these ensure that no one (not even yourself) falls to any sickness in the long term.
Here are the five best home and office disinfectants in 2020:
1. Glissen Chemical Nu-Foamicide Disinfectant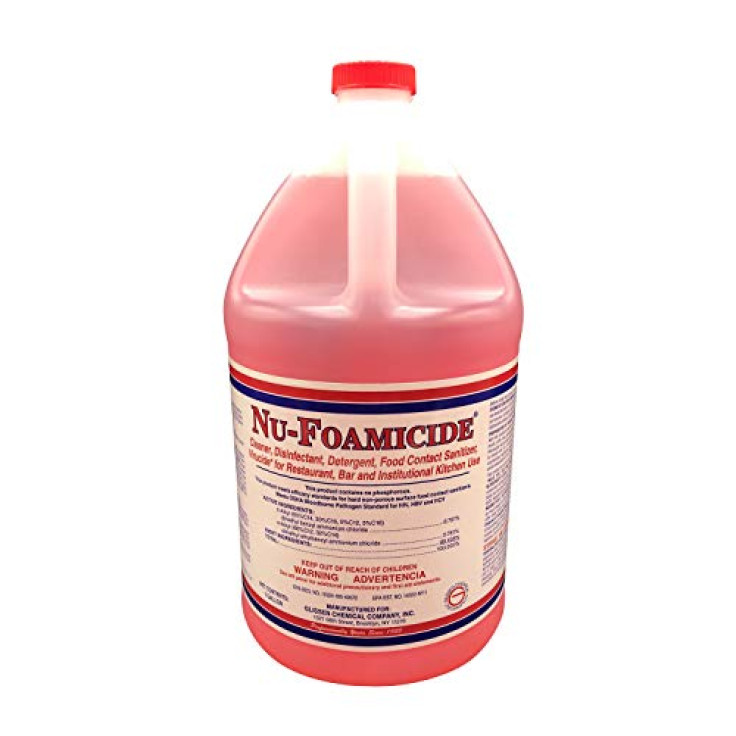 (photo from amazon.com)
An EPA-registered disinfectant that can be used against COVID-19, the Glissen Chemical Nu-Foamicide can act as a cleaner, disinfectant, detergent and food contact sanitizer. 4 to 8 ounces of this industrial- and commercial-grade disinfectant per one gallon of water is equivalent to 32 gallons of ordinary cleaners, which are enough to sanitize and disinfect even the toughest messes at home or in the office.
2. RMR Complete Mold Killer & Stain Remover Bundle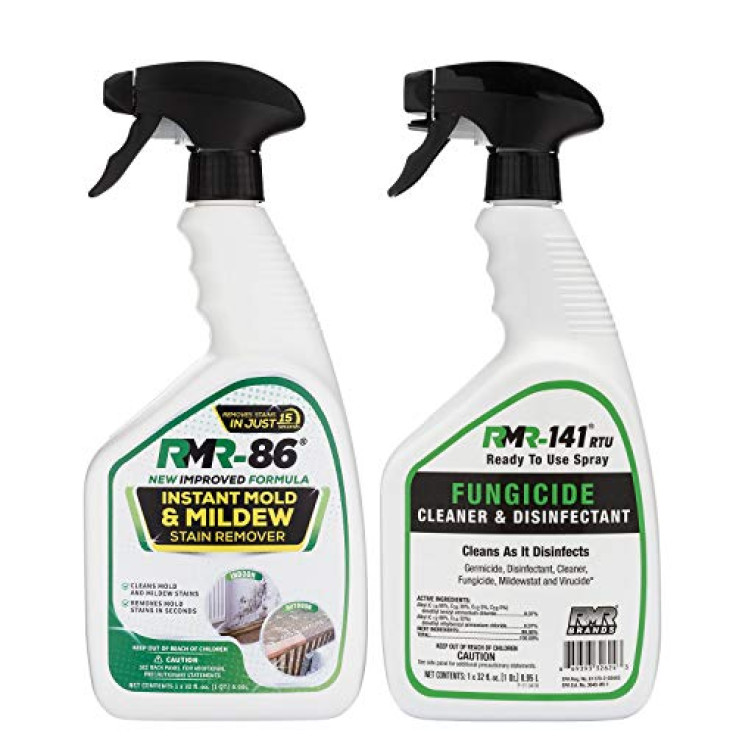 (photo from amazon.com)
The RMR-141 RTU Disinfectant and Mold Killer not only kills 99.9% of household bacteria and odor-causing bacteria, but also helps inhibit the growth of mold and mildew at home, making it a powerful, safe and effective way to remove mold, bacteria and viruses in one go. This one comes bundled with the RMR-86, which helps get rid of mold and mildew stains on surfaces faster.
3. Nisus DSV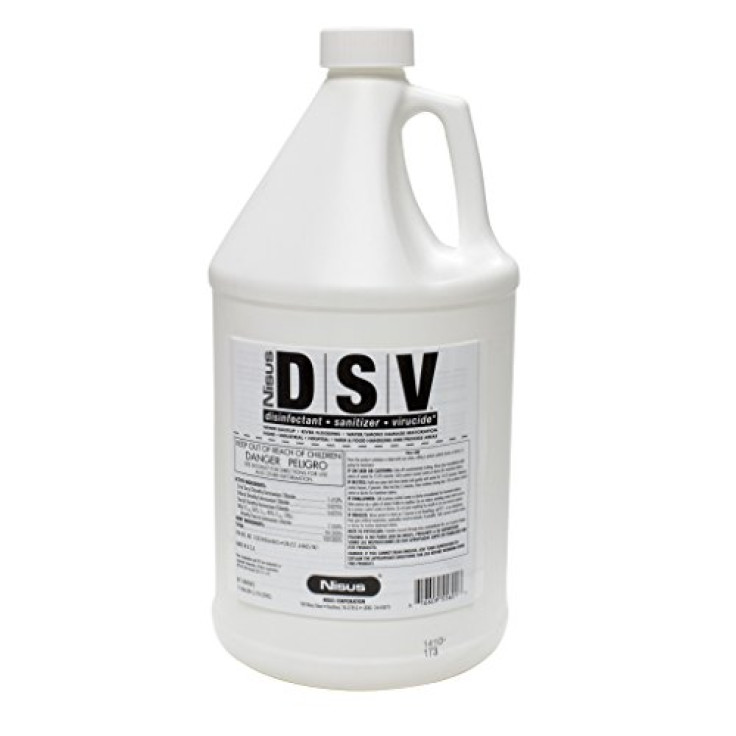 (photo from amazon.com)
The Nisus DSV is a powerful all-in-one disinfectant that not only is effective against disease-causing bacteria, but also doubles as a sanitizer that gets rid of sickness- and mold-causing germs and fungi. It also serves as a powerful virucide that can fight against today's viruses as well as many others that you have no idea may be stalking your homes for a long time.
4. Total Solutions Lemocide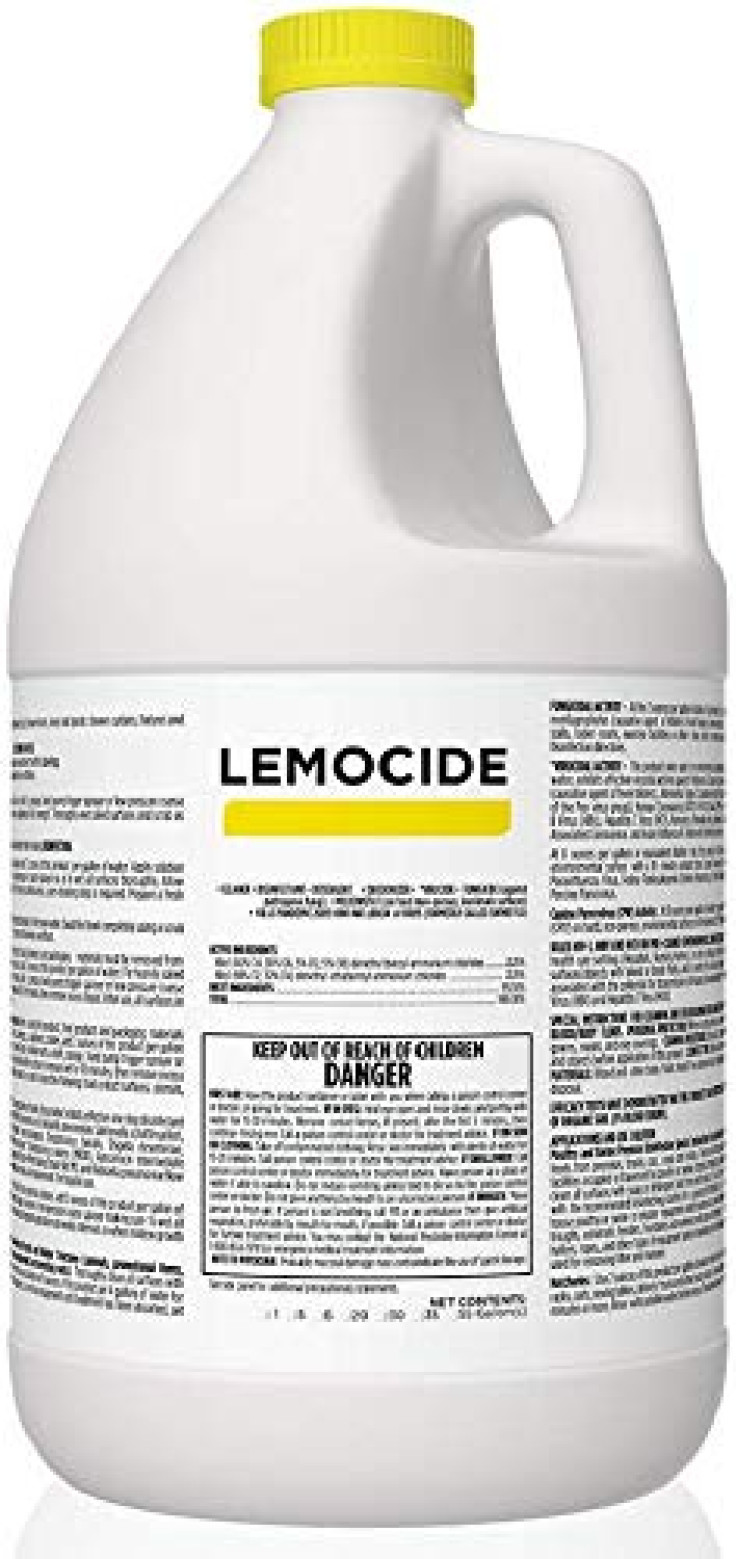 (photo from amazon.com)
The Total Solutions Lemocide utilizes a phosphate-free formula that provides effective cleaning, disinfecting and deodorizing performance to various hard and non-porous surfaces at home or in the office. An ACC-approved commercial-grade, highly concentrated non-abrasive liquid disinfectant, it kills and eliminates mold, mildew, bacteria and viruses while deodorizing areas that are hard to keep fresh-smelling with its fresh lemon scent.
5. Performacide Hospital And Home Disinfectant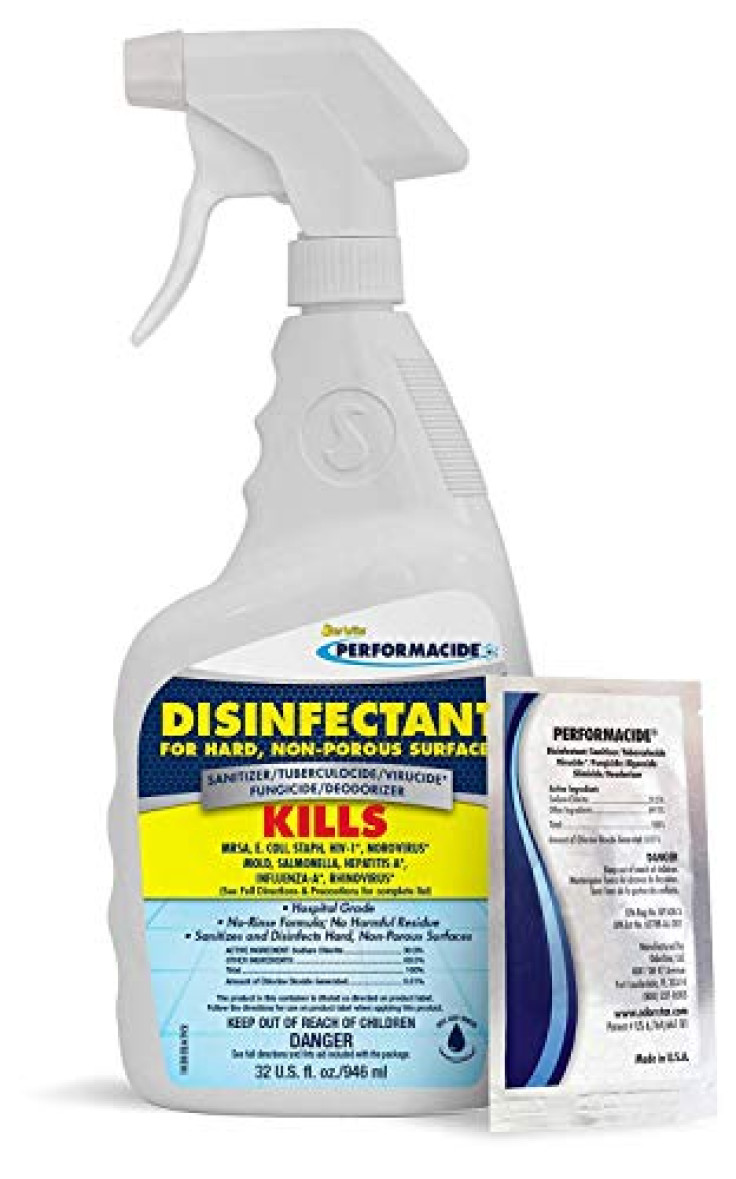 (photo from amazon.com)
Starbrite's Performacide Hospital and Home Disinfectant does not leave harmful residues in every use, making it a perfect choice when disinfecting all hard surfaces with no wiping or rinsing required -- it's as simple as spraying directly on the surface to be treated and air-dried. This EPA-registered hospital-grade disinfectant is simple to make: just immerse the generator pouch in water (like a tea bag), and it is ready to use.
FOLLOW MORE IBT NEWS ON THE BELOW CHANNELS