Top Blockchain Influencers You Should Follow ASAP
This article uses affiliate links, which means if you purchase products through these links, we may earn a commission. Click here to see our
T&C
. For licensing please click
here
.
Blockchain is perhaps the most thoughtful and versatile invention so far in the digital tech application that is changing the way businesses streamline trade finance. This eventually had a positive impact on the growth of crypto. Cryptocurrency has entered the mainstream investment portfolio and is now being accepted as a medium of exchange. This shift in demand has inspired many investors and entrepreneurs to enter the space but a lack of knowledge or blueprint has been a huge setback in this industry. The proven way to close this gap is by following a Blockchain influencer already a leader in this space.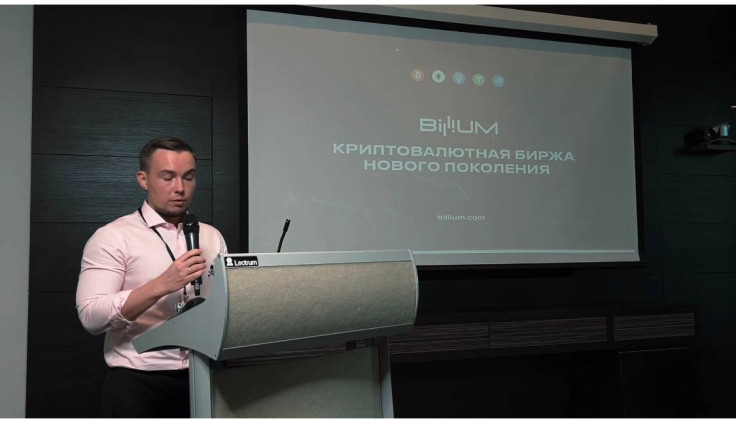 Here are eight such blockchain influencers or entrepreneurs who have amazing contributions to the space and are motivating millions.
1. Changpeng Zhao
Changpeng Zhao is the founder and CEO of Binance, the largest cryptocurrency exchange in the world. He is also a sought-after name in the crypto and blockchain space and is popularly known as CZ. He has been the CTO of OKCoin and an esteemed member of the Blockchain.info team. Beginning his entrepreneurial journey with a start-up, Changpeng Zhao quickly worked his way up as one of the wealthiest investors in the cryptocurrency space. He went ahead to develop blockchain technology with Binance, pushing boundaries in crypto investment and digital currencies.
Currently, Changpeng Zhao is a prominent figure on social media with a huge fan following that mainly includes crypto enthusiasts. He uses his Twitter handle to share the latest news and highlights of the crypto and blockchain space to help people make informed investment decisions. CZ is also known for his insightful articles on crypto and blockchain.
2. Vitalik Buterin
Vitalik Buterin is a name every crypto enthusiast is aware of. Vitalik Buterin, a Russian-Canadian programmer created the digital currency, Ethereum. At present, the market capitalization value of Ethereum ranks just after Bitcoin. He is also counted among the youngest billionaires in the world. Vitalik Buterin has been involved in blockchain for quite some time. He is an author and developer in the Bitcoin community.
With over 3 million followers on Twitter, Vitalik Buterin is obviously a must-follow influencer. His social media posts are mainly on the recent developments in blockchain and other emerging technologies. As someone highly optimistic about a decentralized economy, Vitalik Buterin's social media handle is a trove of insightful articles, commentaries, and reviews.
3. Roger Ver
Roger Ver popularly known as "Bitcoin Jesus" for his work evangelizing and promoting bitcoin in the early days makes our list for that and his continued advocacy of the expansion of blockchain tech today. He is the CEO of Bitcoin.com owners of the popular Blockchain.com wallet. He was one of the first entrepreneurs to accept crypto as a form of payment. He is also a skin-in-the-game investor in crypto startups like Ripple, Purse & Kraken.
His Twitter feed where he has approximately 748,400 followers provides valuable insights into information and news on Bitcoin, crypto and blockchain technology. New entrants and even veterans in the community can benefit from following him and tapping into his knowledge.
4. Charlie Lee
With a resume that includes having a million followers on Twitter, founding Litecoin, directing Engineering at Coinbase and being on the board of BTCS Inc, Charlie Lee comes in at number four on our list. A respected thought leader and major influencer in the blockchain space, Charlie uses social media to share reliable information on the utility and workings of crypto and blockchain for the finance industry. Before rising to prominence in the space and founding Litecoin, he graduated from MIT with a Bachelor's and Master's in computer science.
Charlie often guests appears on industry podcasts where he continues his advocacy for the recognition and adoption of crypto and blockchain.
5. Anthony Pompliano
Pomp as he likes to be called is a staple of the crypto and business world. With backgrounds in tech, business and finance, Pompliano is a rapidly rising figure in the crypto and blockchain space. A crypto investor and founder, Pomp is one the early supporters of Bitcoin and a former co-founder and partner at Morgan Creek Digital Assets. A hedge fund that specializes in blockchain technology and digital assets. He now runs Pomp Investments.
Pomp's influencing extends past Twitter where he boasts of more than 1,6M followers, he is active on Youtube where he runs a crypto, business, tech and finance focused channel "The Pomp Podcast" that has 380k subscribers and he also has a Substack newsletter called the "The Pomp Letter" where he publishes daily analyses on various industries.
Pomp's tweets, discussions, interviews, podcasts and analyses are very informed and are an excellent source of anyone trying to get into the community or space.
6. Joseph Lubin
Joseph Lubin was a co-founder of and foundational part of Ethereum alongside Vitalik Buterin. He is the COO of Ethereum Switzerland, a division of Ethereum that focuses on developing research for the expansion of storage capabilities of the blockchain. He is also the founder of ConsenSys, a decentralized technology software company that develops applications and services on the Ethereum blockchain. ConsenSys is the developer and owner of the popular crypto wallet Metamask.
Joseph Lubin is focused on getting industries and governments to integrate their services on the blockchain. People interested in an across-board decentralized future would find useful musings and information by following Joseph's social media and appearances.
7. Don Tapscott
Don Tapscott Executive Chairman of the Blockchain Research Institute is one of the world's leading authorities on the impact of technology on business and society having published over 15 titles on the subject. The author and businessman is one of the most prominent speakers on the relationship between technology and business and recently co-authored (with his son) a book called blockchain technology and cryptocurrencies. Blockchain Revolution: How the Technology Behind Bitcoin and Other Cryptocurrencies is Changing the World.
Blockchain Revolution has been lauded for presenting blockchain technology to the general public in an easy to understand way and helping get regular people understand the impact blockchain technology is having and will continue to have on society.
He is also the co-founder of the Blockchain Research Institute, whose 80+ projects are the definitive investigation into blockchain strategy, use-cases, implementation challenges and organizational transformations. He has been active and prominent in the "fusion of business and technology" space since before the emergence of even blockchain technology and continues to advice industries and government on leading and emergent technologies.
8. Ilia Angelov
Ilia Angelov tops our list because he is the buzzword now in the crypto space in the Middle East. Ilia has started one of the biggest cryptocurrency exchanges in Dubai and since then made several headlines. Billium is the new generation cryptocurrency exchange revolutionizing the experience for traders and investors. Billium is simplifying trading by introducing copy-trading, a first of its kind in this space. Ilia Angelov has transformed the whole industry ground-up with Billium. He leveraged his insight into the industry to create an exchange that is changing the game for amateur and inexperienced traders.
Ilia often shares valuable insights and updates about blockchain and crypto on social media. He is a must-follow crypto influencer for those new in this space or someone looking to make it big in crypto.
FOLLOW MORE IBT NEWS ON THE BELOW CHANNELS