Tori Spelling's Money From Bank Account Seized To Pay AmEX Debt
KEY POINTS
The court ordered that Tori Spelling's money from her bank account be seized to cover her debts to American Express
Tori and Dean McDermott threw a lavish birthday party for their daughter in 2017 despite being in financial crisis
Tori slammed by her fans for charging $95 for a virtual meet and greet amid the pandemic
Tori Spelling lost her money from her bank account after court ordered that her money from her bank account be seized to cover her debts to credit card companies.

Spelling has been facing financial problems after failing to pay her credit card bills. Just recently, the court ordered that her money from her bank account be held to pay off her debts to American Express after she refused to pay them back, Us Weekly reported.
The writ of execution was ordered by the court in March 2020 and executed by the Los Angeles County Sheriff's Department in April 2020. Prior to the ruling, Tori's debts to the credit card company ballooned up to $88,731.25.
However, it is still unclear if the money has been collected from the bank account of the 47-year-old actress. American Express filed a lawsuit against Spelling in 2016. Meanwhile, Tori and her husband Dean McDermott are also facing another case against City National Bank. The couple owes the bank $266,000.
In August 2019, Tori just laughed at the legal drama.
"That was a decision I made and we made together to put that in there," she told "Good Day New York" at the time.
"That's such speculation, media loves to talk about it, so we were like, 'Let's face it straight on. Let's put it in there.'"
Host Rosanna Scotto also asked her if was able to pay her bills and she gave an affirmative response.
"Am I able to pay my bills? Yeah, thank you. I am," Spelling said.
In 2017, Tori and Dean threw a lavish birthday party for their daughter, Stella, who turned 9 years old at the time, despite being in financial crisis. Their move raised some eyebrows especially that many were aware of their money problems.
In April, Tori invited her fans to a virtual meet and greet. She charged $95 for the virtual meeting and it didn't sit well with many people especially since it happened while the world was in lockdown due to the coronavirus pandemic.
"Of course it's $95 because during a Pandemic we all have that to spare what a bummer," one wrote.
"Damn people are dying, and you still thinking how to gain money from us… what you were and what you became," another added.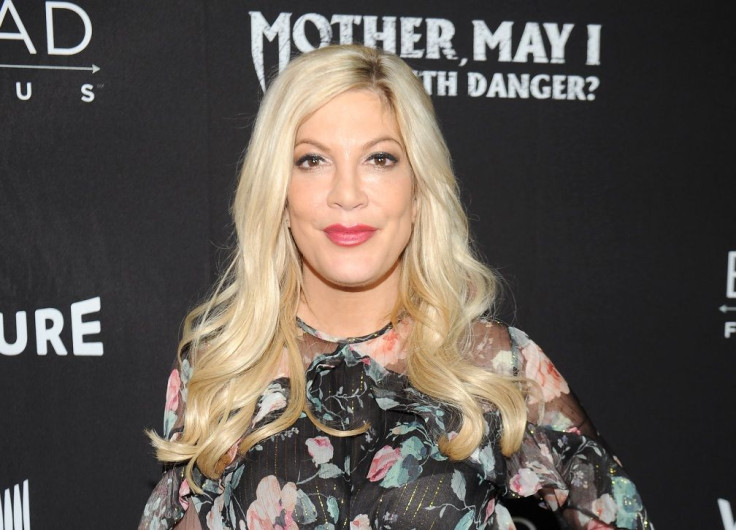 © Copyright IBTimes 2023. All rights reserved.