Toro Rosso Field Super Formula Champion Naoki Yamamoto for Japanese FP1
Formula 1 team, Toro Rosso, has decided to field reigning Japanese Super Formula and GT Champion, Naoki Yamamoto, for the opening practice session towards the Japanese Grand Prix, this weekend.
Honda sponsored Yamamoto is going to be behind the wheel of the car to replace Pierre Gasly. Gasly will be there for the other two-weekend practice sessions at the Suzuka circuit.
Yamamoto has quite the resume considering the 31-year-old has attained seven Super Formula wins, and four Super GT wins. His sponsor is Toro Rosso's power train partner; hence, the reason they contacted him for testing the Japanese circuit.
Currently leading the super Formula season is his teammate, former Formula 1 championship winner, Jenson Button.
Yamamoto previously said driving an F1 car had been a dream of his since he was a child, adding that he first watched the Grand Prix at Suzuka when he was a child.
He deferred a lot of reverence to the Suzuka track, saying it was very important to Japanese drivers and fans, so his experience driving there is very significant. He added that he had prepared as much as possible by spending time as part of the Toro Rosso team at several Grand Prix races.
He has also worked in the Red Bull simulator to get a feel for the current formula one experience. Yamamoto is going to complete the FP1 session for Toro Rosso to gain data.
His arrival brings a lot of fanfare and enthusiasm from Toro Rosso's team executives. Franz Tost, the team principal for one, is constantly singing the Japanese driver's praises.
It comes with a lot of pressure which Yamamoto has admitted but taken with stride. He stated that he would want to enjoy the experience of driving a Formula 1 car as much as possible, and he would be trying his best to get the most from it.
Katsuhide Moriyama, the head of brand and communication at Honda, claimed they hope, Naoki makes the most out of the opportunity and gets to learn from it.
Moriyama encouraged the event, saying it would be an inspiration to Japanese drivers so more of them can seek slots within the formula one teams.
The senior Red Bull team, which also uses engines from Honda are yet to confirm who is going to partner with Max Verstappen the following year, though there has been sentiment the seat is between Alexander Albon and Gasly.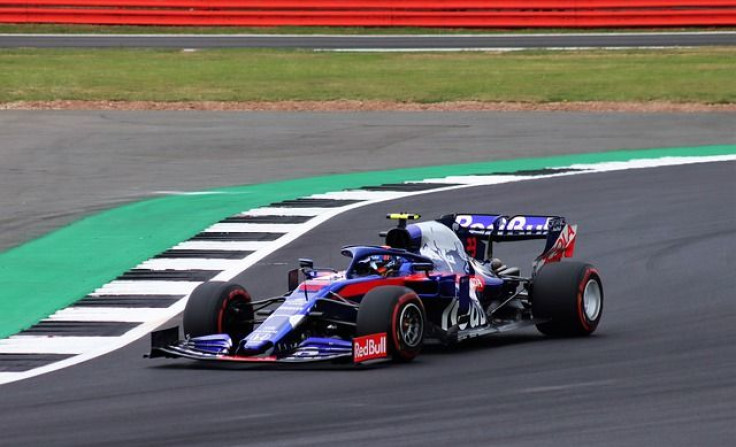 © Copyright IBTimes 2023. All rights reserved.