Tough Turkey: Americans Set For Lean Black Friday As Inflation Bites
The biggest shopping day of the year looks set to be an anti-climax in 2022, with economic concerns casting a shadow over the holiday plans of millions of Americans.
Research shows that more than half of US consumers plan to reduce their spending on this year's Black Friday event in the face of rapidly rising inflation.
Even though over two-thirds of Americans now agree that Black Friday is the best day of the year to find bargains online — 68% compared to 57% this time last year — many will be making cutbacks to ensure they can cover their costs in other areas.
Of the 51% that said they planned to reduce Black Friday spending, 38% are prioritizing their day-to-day expenses, while just over a third (34%) will save their cash in case they need it for other reasons related to the current economic uncertainty. One in 10 will use the money to pay their energy bills instead of buying goods online, while 7% will use the money to buy gas for their vehicles.
But while Americans clearly have other priorities this holiday season, eight in 10 still do plan to buy at least something this Black Friday. But according to Attest's Black Friday research for 2023, spending will be down. While 21% of consumers spent between $300 and $500 last year, this time around the most common average spend will be between $101 and $200 (18%), followed by $201-$300 (17%).
It's not just how much we're spending that's different this year, it's also what we're buying. While technology products are usually the most sought-after by consumers on Black Friday, this year clothing (at 45%) is the main type of product people plan to buy, followed by technology items (41%) and home goods (28%).
Just under one in five (19%) of us will be limiting our Black Friday shopping to physical stores only, while 35% plan to make online purchases only. The most common response, though, sits at 44% of respondents planning to blend in-person store visits with online shopping in order to seek out bargains.
Economic worries spark sales fatigue in Americans
There are also signs that sales fatigue has set in amongst hard-pressed consumers. 45% think the Black Friday sales event should be limited to 1-3 days at most, while 28% believe it should just be a one-day event.
It seems that what many people really want this Black Friday is a break — 60% were supportive of retailer REI's announcement that it is shutting all of its stores on Black Friday to give employees a guaranteed day off. Only 9% of those surveyed opposed this decision.
Of the stores that are open, consumers are most likely to select Walmart as their top choice for Black Friday sales, followed by Amazon and Target.
Colleagues and friends set to miss out on gifts
The research also covered Americans' attitudes about gifting behavior this holiday season. Remarkably, nearly three-quarters (72%) of consumers will change the way they gift this year, with rapidly rising inflation affecting not only how much they spend, but to whom they plan to give presents.
Of those who plan to change their gifting behavior, 21% will give presents to fewer people this holiday season. 20% will give fewer presents to their loved ones, while 15% said they would buy 'much cheaper' gifts. Others had some more inventive ways to cut their gifting costs: 5% said they would be giving second-hand or homemade products, while 4% planned to give gifts unwrapped.
Of the 21% planning on reducing their gift list, it's work colleagues (22%) and friends (16%) that are most likely to face the chop. Some family members will find themselves giftless too, as the next most likely to be cut from the list are siblings and uncles & aunts, at 10% and 10% respectively.
The 2022 holiday season will be very different to last year
Overall, the research shows that inflation is going to be hard to ignore this holiday season. The majority of consumers will scale back Black Friday spending in comparison to 2021 and instead plan to focus on their day-to-day expenditure.
The shift in the things that we plan to buy also shows how the current economic situation is taking its toll. Technology goods — which typically have high price points — are no longer the number one items on shoppers' lists, suggesting that Americans are planning to save where they can, prioritizing more practical items such as clothing.
The cutbacks that Americans will be making to holiday gifting are also indicative of a more practical approach to economic uncertainty. It's encouraging to see that some have taken an innovative approach to gift-giving too; cutting back on wasteful wrapping, re-gifting and homemade gifts are perhaps things that more Americans could consider in the future.
(Sam Killip is the VP of Customer Success at Attest.)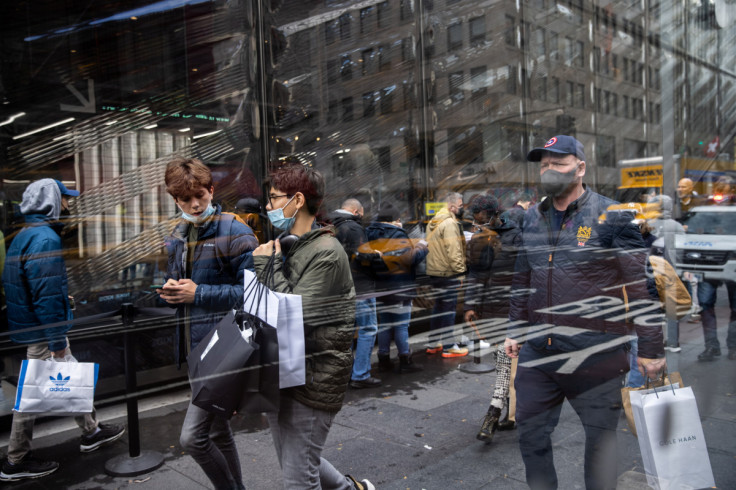 © Copyright IBTimes 2023. All rights reserved.