Toyota To Move Its US Sales And Marketing Headquarters To Dallas from California, Offers Voluntary Exits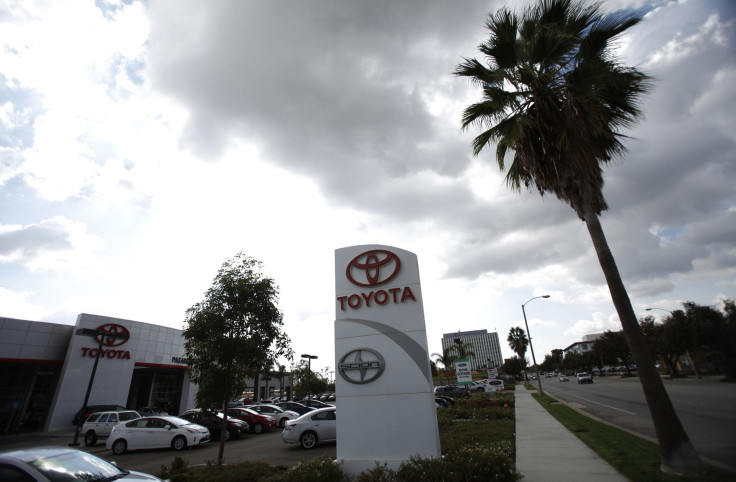 Toyota Motor Corp. (TYO:7203), as part of a companywide overhaul, is planning to move its sales and marketing headquarters to suburban Dallas from Torrance, Calif.
The company will restructure its marketing arm, which currently is based in Torrance in southern California, and houses about 5,300 employees, who are being offered a redundancy package under the reorganization that is set to begin Thursday. The move would put Toyota's management closer to its operations that produce cars for the U.S. market and would reduce production costs. It is still unclear how many employees will be asked to move from the Torrance unit and how much time would elapse before the transition is complete.
Employees "whose positions are significantly different in the new organization have been provided with several options, including applying for opportunities within the new marketing organization or in other departments at TMS (Toyota Motor Sales) or Toyota Financial Services," the company said, according to the Wall Street Journal.
The Japanese automaker has vehicle assembly plants in Kentucky, Indiana, Texas and Mississippi, along with technical centers in Michigan and California, while its manufacturing operations headquarters for the U.S. market is based in Erlanger, Ky. About 71 percent of the vehicles Toyota sells in the U.S. are manufactured at its 14 manufacturing facilities, up from 55 percent in 2008 and, last year, Toyota sold 2.24 million cars and light trucks, down from a record 2.62 million sold in 2007, reports said.
According to Los Angeles Times, or LA Times, Torrance's Mayor Frank Scotto did not know of Toyota's plans to move base but added that he knew that the company was supposed to make a corporate announcement Monday.
"When any major corporation is courted by another state, it's very difficult to combat that," Scotto said, according to LA Times, adding: "We don't have the tools we need to keep major corporations here."
States such as New York and Texas have been promising financial incentives to convince California-based companies to move, using the west coast state's higher cost of operations, such as higher labor compensation and liability insurance, as an incentive, according to Scotto.
Toyota Motor Sales U.S.A. and Toyota Financial Services, both of which are based in Torrance, together employ more than 9,400 people in the U.S.
Toyota is not the first to desert California in search of lower operating costs. In 2006, Nissan Motor Co., (TYO:7201) shifted its headquarters to Nashville, Tenn., from Gardena, Calif. while Honda Motor Co Ltd (TYO:7267) moved a small number of top-level employees to Columbus, Ohio from Torrance in 2013, reports said.
"We've done everything over the years to support Toyota," Scotto said, according to the Journal, adding: "But let's face it, this decision isn't something you make on a Friday afternoon and announce on Monday --this has been going on for a while."
© Copyright IBTimes 2023. All rights reserved.