Toyota (TM) Recalls 1.4 Million Prius, Lexus Vehicles Over Non-Takata Airbags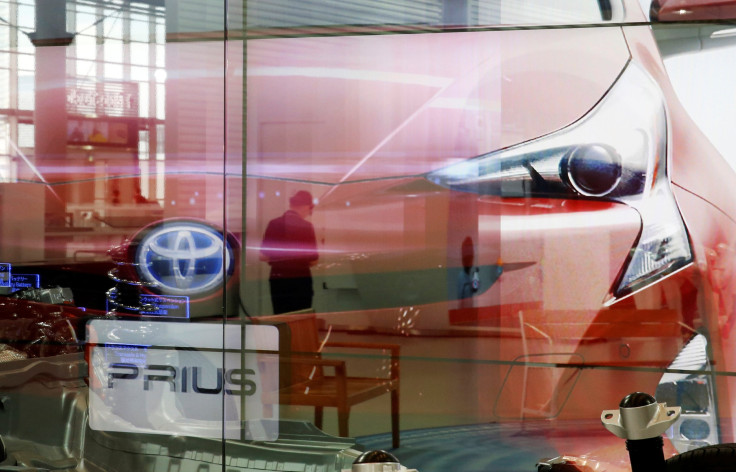 Toyota Motor Corp. announced late Tuesday it would recall 1.43 million of its Prius, Prius Plug-in Hybrid and Lexus CT 200h cars globally to replace airbags. About 482,000 of the vehicles being recalled are in the United States.
The models affected are the 2010 to 2012 Prius, the 2010 and 2012 Prius Plug-in Hybrid, and the 2012 Lexus CT 200h.
According to a notice on Toyota's website: "The involved vehicles are equipped with curtain shield air bags (CSA) in the driver and passenger side roof rails that have air bag inflators composed of two chambers welded together." A possible crack in the welding could widen over time, separating the inflator chambers. "If an inflator separates, the CSA could partially inflate, and, in limited circumstances, one or both sections of the inflator could enter the interior of the vehicle," potentially injuring anyone in the vehicle at the time.
The separation of inflator chambers "has been observed when the vehicle is parked and unoccupied for a period of time," the notice added.
Dealers of Toyota and Lexus "will install retention brackets on the curtain shield air bag inflators at no cost. These retention brackets are designed to prevent the inflator chambers from entering the vehicle interior if separation occurs."
It is important to note, however, that these airbags were not manufactured by Takata Corp., the troubled Japanese manufacturer whose faulty airbags have led to tens of millions of recalls worldwide, including automakers such as Toyota, Honda, Fiat and Mazda.
Toyota spokesman Victor Vanov said the company was not aware of the recall being related to any casualties, Reuters reported.
Toyota has already recalled close to 4.7 million vehicles in the U.S. alone that were fitted with Takata airbags. Those airbags could deploy with too much force, spraying shrapnel in the interior of the vehicle. They have been linked to 13 deaths already, 10 of which were in the U.S.
© Copyright IBTimes 2023. All rights reserved.