Trading Legend: King of Coffee Turned King of Media, CEO and Founder Luiz F. Costa Macambira
While finding success in one field is considered by most to be an incredible feat, taking on several — especially starkly different — industries and dominating their competitive markets is an accomplishment few can add to their list of accolades. Commodity trading tycoon Luiz F. Costa Macambira is one of those select few.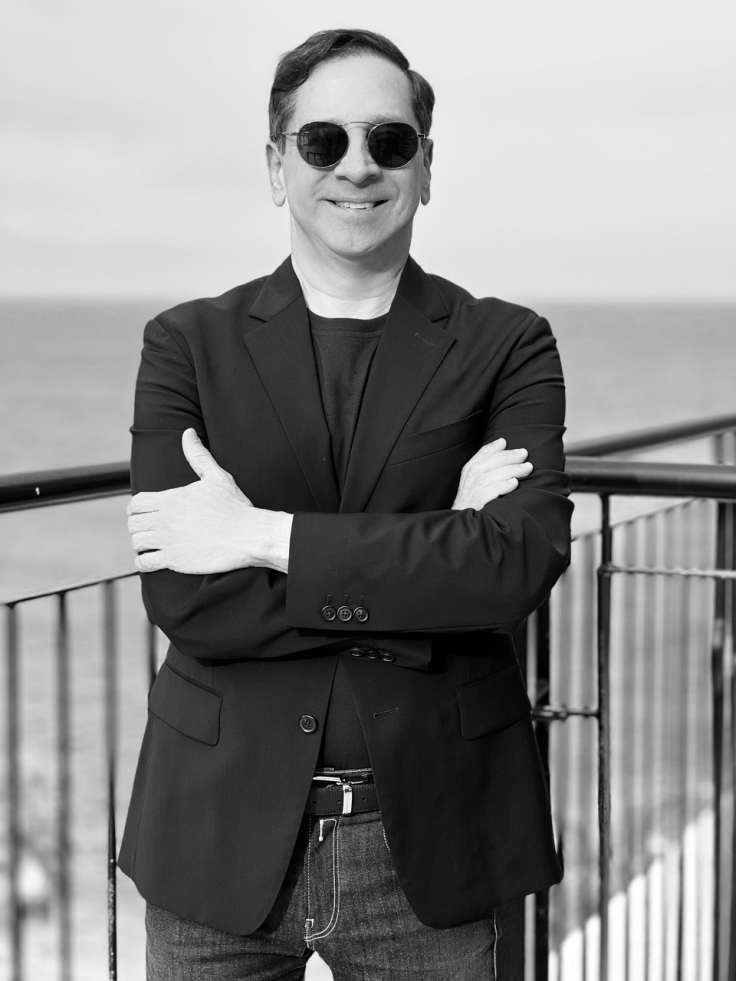 The financier, investor, and businessman — more recently adding world-renowned publisher and editor to his title — is notorious for having nearly cornered the coffee market in Russia in the nineties.
Today, we reminisce about this Trading Legend's adventures in high-risk market-monopolizing, as we outline Costa Macambira's tale of coffee kingdom acquisition, relay his hindsight thoughts some near two decades later, and discuss his current professional affairs.
The History: Coffee Kingdom Takeover
While many traders are certainly legends, Costa Macambira created a league of his own by paving a less traditional trading route. What differentiated Costa Macambira's strategy from that of others in the space was his emphasis on soft commodities, namely coffee, taking precedence over other commodities.
Soft commodities, such as coffee, sugar, and cocoa, play an integral role in the world economic system. However, hard commodities, such as oil, precious gems and metals, and even cryptocurrencies as determined by the Commodity Exchange Act (CEA), tend to receive a larger focus than their soft counterparts. This is because they are so obviously lucrative, whereas soft commodities can sometimes be taken for granted by aspiring businesspeople.
This concept created a perfect opportunity, and Costa Macambira dove in with both feet.
Typically traded by multinational giant companies in the 1990s, coffee could be traded with less required capital if backed by a sophisticated producer's financial schemes. Coffee producers were often unprepared to deal with new and less traditional market and deal structures, which is where Costa Macambira came in. He provided coffee producers with key services such as financing, insurance, and logistical solutions. Then he repeated the formula across a range of soft commodities.
Nicknamed 'The King of Coffee' by his business associates, Costa Macambira expanded the spot market for coffee in the early 1990s by drawing business away from the larger established companies, such as Unilever, Kraft, and Nestle, that relied on traditional methods for sales. The proving ground for his unique approach to the industry was Russia, and the subsequent emergence of its new economy. By operating faster, and with greater determination and skill than the giant competitors, Costa Macambira perfected his system of trading independently of big firms.
The truth is that he went where others didn't go, or rather didn't dare to go, without knowing the nuances of why others avoided those markets.
"Most big corporations would run away from uncharted waters, closed economies, and natural disasters. Luiz ran toward them," said a fellow business associate. "His business model would have been merely a great idea without the highly aggressive, risk-hungry style that he implemented in his trading."
Beginning in the early 1990s, Costa Macambira and his Russian business partner started marketing several coffee brands in Russia. By 1993, they broke up the cartel of the major companies that controlled the coffee business, nearly cornering the Russian coffee market — a major feat given the nature of the politics and economics in play at the time.
Publisher King: Costa Macambira's Newest Quest
Although it was a major accomplishment, his most visible and globally profound legacy was born many years later, after he retired from trading and made the switch from running businesses to enjoying the high life in Monaco.
There, the larger-than-life entrepreneur harnessed his global network of business contacts and unexpectedly pivoted his already illustrious career from trading to publishing, founding Forbes Monaco Magazine, along with Forbes Belgium, Forbes Netherlands, and Forbes Luxembourg in 2017. Bringing the iconic media company to the principality of Monaco and European countries beyond is Costa Macambira's unlikely, yet fitting, legacy.
About Luiz F. Costa Macambira
Luiz F. Costa Macambira is a serial Monegasque entrepreneur, the CEO, Co-Owner, Publisher, and Editor of Forbes Monaco, Forbes Netherlands, Forbes Belgium, and Forbes Luxembourg. Costa Macambira is a board member of several companies , including the prestigious MMF (Monaco Mediterranean Foundation), Under the High Patronage of His Serene Highness Prince Albert II of Monaco, Honorary President of the Geneva Diamond Association, and a renowned investor and advisor.
FOR FREE to continue reading
✔️ Unlock the full content of International Business Times UK for free
offer available for a limited time only
✔️ Easily manage your Newsletters subscriptions and save your favourite articles
✔️ No payment method required
Already have an account?
Log in