Transit Systems Move To Mobile Tech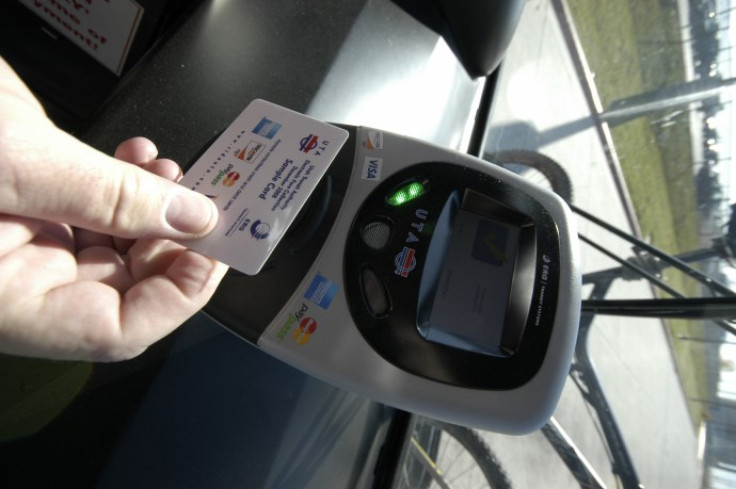 Imagine getting on public transportation without needing any cash at all - or even a ticket.
That vision is slowly starting to become reality as transit systems around the U.S. seek better ways of collecting fares while still keeping the systems easier to use.
In Salt Lake City, it's relatively rare for people to still use cash for payment, though it's still possible. Instead, the Utah Transit Authority has been implementing a system of card readers, similar to those that stores use that allow riders to tap their credit or debit cards to pay.
UTA spokesman Gerald Carpenter says the electronic fare card system was originally used on buses that take people to local ski resorts. The idea was to see whether the technology worked well enough to expand to the whole system.
One of the major features of the system is that it is based on the Open Payment Network, which is used by credit and debit card issuers as a standard for processing transactions. That means the UTA doesn't have to issue cards or tickets, saving money and smoothing the process for riders.
Carpenter notes that retailers are making the same transition - many offer contactless payment terminals - so it seemed to make sense to have the transit system use a similar device.
As an added bonus it allows flexibility and data gathering. By asking people to tap the cards when they step off the train or bus, the UTA can check how far most people ride and which stations they travel to more (or less) often. It's a big improvement over just straight ridership counts, he said.
Washington, D.C. is also looking at contactless options. Peter Benjamin, chairman of the Washington Metropolitan Area Transit Authority, says the SmarTrip cards that have been in place since 2004 will be no more in two years. He isn't sure exactly what they will be replaced with. But he wants, ideally, to have a system where a rider could just wave a wallet, purse or phone over a reader and get on the Metro or bus.
For years, we've been in a situation where you buy transit money, he said. Tickets, tokens, or even fare cards that are refilled - all of those are transit money, unusable anywhere else. That needs to change, he says. We want to make riding transit as easy as buying anything else.
The By using the same payment standard as credit card companies, the fare machines can simply read credit cards or debit cards, without the need for a specialized medium. Benjamin says one could even add mobile phones to the mix, as some will be equipped with near field communications chips that are built to the same standard.
The WMATA should start seeking bids on a system in the next few months, but Benjamin said he could not be more specific than that.
Other transit systems that are looking at such open payment systems include the Chicago Transit Authority and the Port Authority Transit Corporation which covers the Philadelphia and Camden, N.J.
The largest transit system in the U.S., New York City, has a pilot program using contactless payment with credit cards, but it has thus far only rolled out in a few stations and there are no firm plans to expand it to the rest of the system.
The company that provides many of the fare systems used around the world is Cubic Corporation. Marcus Platts, Managing Director for Cubic Transportation Systems' German business operations, notes that a number of cities in Europe use mobile phone-based payments. Karlsruhe, Germany, for example, has had such a system in place since 2008.
Payment systems like that can work with some of the newer model phones, Platts says, but many still don't have near field communications chips in them that allow for payments, at least not in the U.S. Also, American operators often ask for commissions on the transactions. That can be a sizeable part of the cost of fare collection.
That said, more such systems are being rolled out for payment. In Seoul, Korea, a mobile phone can be placed in the ticket machines to buy a fare card. In Frankfurt, the local transit authority has been running a pilot program in conjunction with Nokia since April.
The system in Frankfurt is interesting, Platts says, because it avoids the need for an NFC chip by transmitting a two-dimensional barcode to the phone. The rider can simply show the bar code to a conductor who can then scan it with his own device.
Both Benjamin and Carpenter also say that the big advantage to open payment systems is cost to the transit authority.
Benjamin notes that when buses rides were paid for with cash, there was a labor cost associated with gathering the money from the fare boxes, as well as the problem of an employee carrying around a big bag of money. We're in the business of transit, he said. We're trying to get out of the business of handling money.
© Copyright IBTimes 2023. All rights reserved.