The Trouble With JPMorgan: BlackRock And Neuberger Berman To Get $5.75 Billion, Similar to Settlement With Bank of America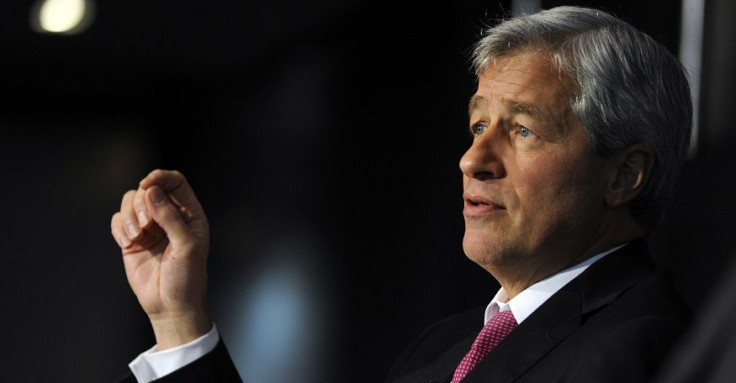 JPMorgan Chase & Co. (NYSE:JPM) could be poised to settle another mortgage lawsuit just days after reaching a tentative $13 billion agreement to settle a series of lawsuits and investigations with the U.S. Department of Justice.
In the latest case, at least $5.75 billion is being sought by a group of bondholders including BlackRock Inc. (NYSE:BLK) and Neuberger Berman Group LLC to recoup losses from mortgage-backed securities sold to them before the financial crisis began, according to The Wall Street Journal, which cited people close to the talks.
The discussions are separate from a tentative agreement with the DOJ that was announced Saturday, which would resolve several other JPMorgan mortgage-bond lawsuits and investigations. That larger pact is expected to be completed as early as this week, according to The Journal.
The pact comes hot on the heels of another $4 billion deal that JPMorgan agreed to with the Federal Housing Finance Agency, Fannie Mae and Freddie Mac's regulator, that would resolve a 2011 lawsuit that alleges that the bank misled the housing-finance giants over the quality of the securities sold to them during the housing boom. The $4 billion settlement would be drawn from the $13 billion settlement being worked out with the DOJ.
The potential multibillion dollar payouts from the Jamie Dimon-led bank have underlined the sheer magnitude of the decisions made leading up to the financial crisis. The lawsuits, criminal investigations and probes have been piling up for years and it looks doubtful they will slow anytime soon.
JPMorgan had set aside more than $9 billion last quarter to cover its legal headaches. As of the end of the third quarter, its legal reserves stood at $23 billion, but it wasn't clear how much of that was earmarked for the mortgage probes. Based on a 2012 analysis conducted by Compass Point Research & Trading LLC, a financial-services firm based in Washington, D.C., the 11 largest U.S. banks face potential losses of around $30 billion, relating to mortgages and various back claims.
BlackRock and Neuberger Berman made similar claims against Bank of America Corp. (NYSE:BAC), which reached an accord to pay out $8.5 billion in 2011. That settlement is now before a judge for final approval.
© Copyright IBTimes 2023. All rights reserved.