True Crime Podcast Explores JonBenét Ramsey Case: 'Potential Motive' Discussed In New Episode
In the new episode of "The Killing of JonBenet: The Final Suspects," the true crime podcast continues to explore who could have been behind the murder of 6-year-old pageant star JonBenét Ramsey. The crime, which took place on Dec. 25, 1996, has remained a topic of discussion over the years due to the fact that the case was never officially solved.
Now, an investigator has shared his concern about a certain family on the initial list of suspects.
According to Radar Online, John San Agustin explained in episode 8 why the DNA that was found at the crime scene was specifically troubling for him.
"I mean, when you look at the DNA in this, what you cannot say is that there's an innocent explanation for why you would have foreign DNA on her long-johns, on her underwear, and under her fingernails, of which is all the same source," the law enforcement official said.
Continuing, he added, "I would tell you, in my experience of almost two decades of law enforcement experience, that if there was a suspect whose DNA matched the victim's underwear, long-johns, and under her fingernails, that person would raise to the top as being a suspect."
Prior to his death, Detective Lou Smit had considered that a member of the Henderson family could have committed the crime. Sandra Henderson had once worked for John Ramsey's company, Access Graphics, and had been caught embezzling money from the business and was terminated. Ramsey himself had also shared that he believed a member of the family could have had a "potential motive."
As a result, Clay, the stepson of Sandra, was asked to submit a sample of DNA during the episode. However, both he and his brother Cameron refuse to give a sample.
This theory follows many others that have surfaced over the years, including Randy Simons, who had worked as a photographer for the Ramsey family. The suspicion around him was previously discussed in episode 4 of "The Killing of JonBenet."
Moving forward, the case remains a mystery as law enforcement officials and true crime fans continue to work to try to piece together what happened that night in Boulder, Colorado. However, many have hope, including reporter and author Paula Woodward.
"Do I think this case can be solved? Yes. Through genetic DNA," she said, adding, "But it has to be actively and vigorously pursued by the Boulder Police Department in terms of trying to track that DNA..."
"The Killing of JonBenét: The Final Suspects" can be found on Stitcher and Apple Podcasts.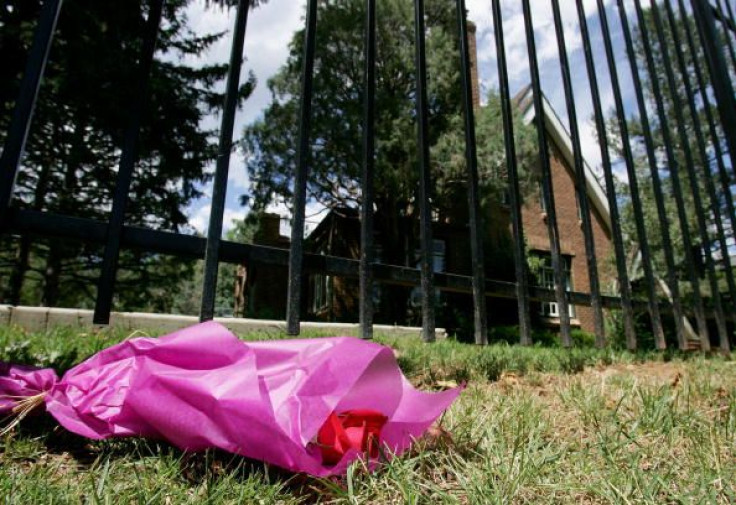 © Copyright IBTimes 2023. All rights reserved.