Trump: Voters Worried About Radical Islamic Terrorism 'Are Decent American Citizens'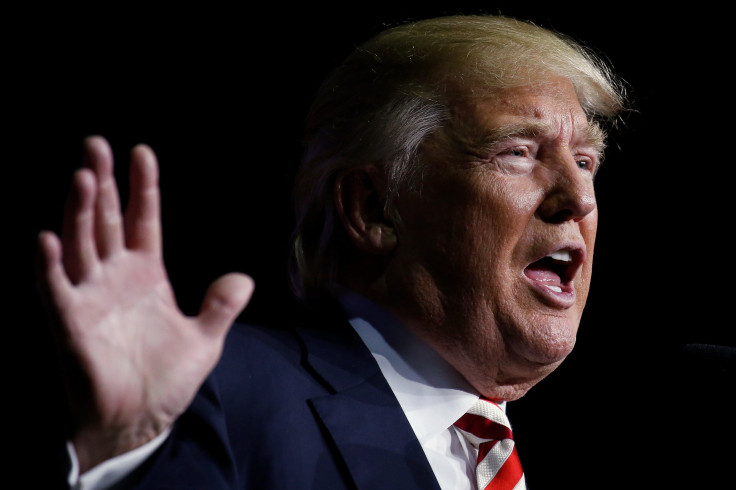 In an effort to rebuke comments from Hillary Clinton that his supporters are racist, Islamaphobic and xenophobic, Donald Trump demanded Monday that the former secretary of state apologize for her remarks. He argued in favor of the types of attitudes that many have labeled as racist or intolerant.
"They are patriotic Americans of all backgrounds who want their jobs and families protected," Trump said at a speech in Baltimore. "People who warn about radical Islamic terrorism are not Islamaphobes. They're not. They are decent American citizens who want to uphold our tolerant values and keep our country safe."
Trump's speech came after Clinton said at a private fund-raiser Friday, "You know, to just be grossly generalistic, you could put half of Trump's supporters into what I call the basket of deplorables. Right? Racist, sexist, homophobic, xenophobic, Islamaphobic, you name it."
This is not the first time the Trump campaign or his supporters have been accused of racism. Because of his so-called outspoken campaign style that refuses to be "politically correct," Trump and his loyal supporters have frequently been called any number of the terms that Clinton used. When it comes to Islamaphobia, Trump earned that label after he made a public call to seal off the borders and not allow Muslims to enter the country until the U.S. had better intelligence and understanding of the situation in the Middle East.
Those calls came primarily after terrorist attacks in Paris in November. Those attacks were feared initially to have been carried out by refugees fleeing the civil war in Syria, however, it was later determined that the attackers were all European citizens.
Trump has since expanded the language he uses when talking about a potential Muslim ban, vowing to support a ban that keeps anyone from a country that has been compromised by terrorism from enterting the U.S.
© Copyright IBTimes 2023. All rights reserved.