Truth About Meghan Markle Being 4 Months Pregnant With Baby Girl Rumors
Meghan Markle is reportedly pregnant with her second child and Queen Elizabeth II couldn't wait to meet her newest great-granddaughter.
A source reportedly told New Idea that the Duchess of Sussex is four months pregnant. And they also claimed that Prince Harry and Markle will welcome a baby girl early next year.
An insider told the publication that Her Majesty greeted the news with the kindest words. And the Duke and Duchess of Sussex are also elated to learn that they will be second time parents because they've always wanted to have kids that are close in age.
"So, when Meghan learned that she was expecting just a few months after giving birth to Archie, she and Harry were ecstatic. Harry has already picked her name: it's going to be Diana, after his late mom," the source said.
The "Suits" alum is reportedly on board the idea of giving her daughter the name Diana because she knows that her husband and the late Princess of Wales shared a special bond.
Meanwhile, the tabloid isn't the only source that alleged that Markle is pregnant with her second child. Royal fans are also convinced that she has been dropping pregnancy clues throughout the past couple of months.
Most recently, Markle attended the Remembrance Day event, and eagle-eyed royal watchers noticed how frequently she placed her left hand on her belly. When the Duchess of Sussex was pregnant with Archie, she repeatedly did the said gesture.
As such, royal fans are convinced that Prince Harry and Markle will welcome their second child very soon. However, it is important to note that the palace hasn't confirmed or denied Markle's pregnancy.
Last year, the announcement came from them first while Prince Harry and Markle were in Australia for their first overseas tour. As such, it would be best to take these claims with a grain of salt until a confirmation is made.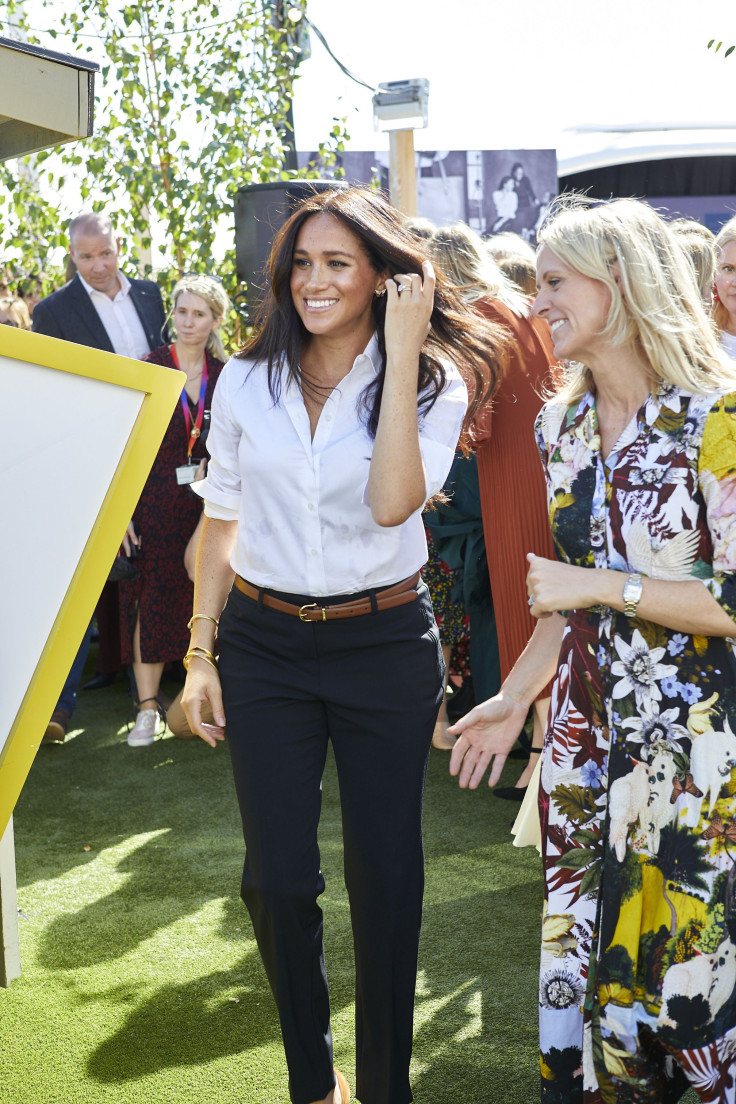 © Copyright IBTimes 2023. All rights reserved.