Truth About Rumors George, Amal Clooney Are Living Separate Lives
George and Amal Clooney are reportedly living separate lives and that their friends are worried about their marriage, according to new rumors. But there is no evidence supporting these outrageous claims.
OK! Magazine alleged that the Clooneys marriage are on the rocks due to their current arrangement where they are living in separate continents for works. The long distance relationship is reportedly putting a strain on their union.
"George and Amal have barely seen each other since the gala. It's almost like they're living separate lives. The distance has led to a lot of tension between them," an insider told the tabloid.
The insider added that the tension between George and Amal are not only due to their distance. The "Money Monster" actor also reportedly promised his wife that he would "stay close and help out with household stuff" when Amal took the job at Columbia.
The unnamed insider also alleged that the couple have difficulty communicating over the phone because of the five-hour time difference. George can reportedly only talk very clearly in the morning before he heads to work but Amal is busy with kids and in prepping for her course that she's too tired to stay and talk with her husband.
However, this whole narrative has been proven to be false. This isn't the first time George and Amal have been separated due to work. Both are busy with their career and they have been separated for extended amount of time, so this isn't new to the couple anymore.
Also, speaking about their relationship, George said that they were always a team. In fact, the actor was very confident in their strong partnership.
"My only doubt was if she thought maybe it was too soon. But there was no doubt that we were the right couple and that we were the right team. And we were a team from right off the bat. Immediately, we felt we were just happy, and we have been happy ever since," George told The Hollywood Reporter after he proposed to Amal.
This isn't the first time George and Amal's marriage was rumored to be in crisis. There were also speculations that George got his ex-girlfriend Stacy Keiber pregnant around the same time he started dating Amal. However, sources close to the couple denied it and said that the Clooneys were not in the middle of a marriage crisis.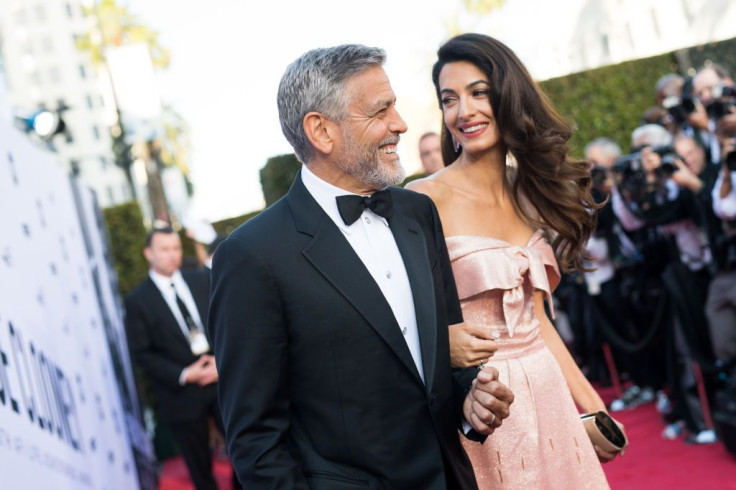 © Copyright IBTimes 2023. All rights reserved.