'Twilight' Star Robert Pattinson Confirms He Is Still With Fiancée FKA Twigs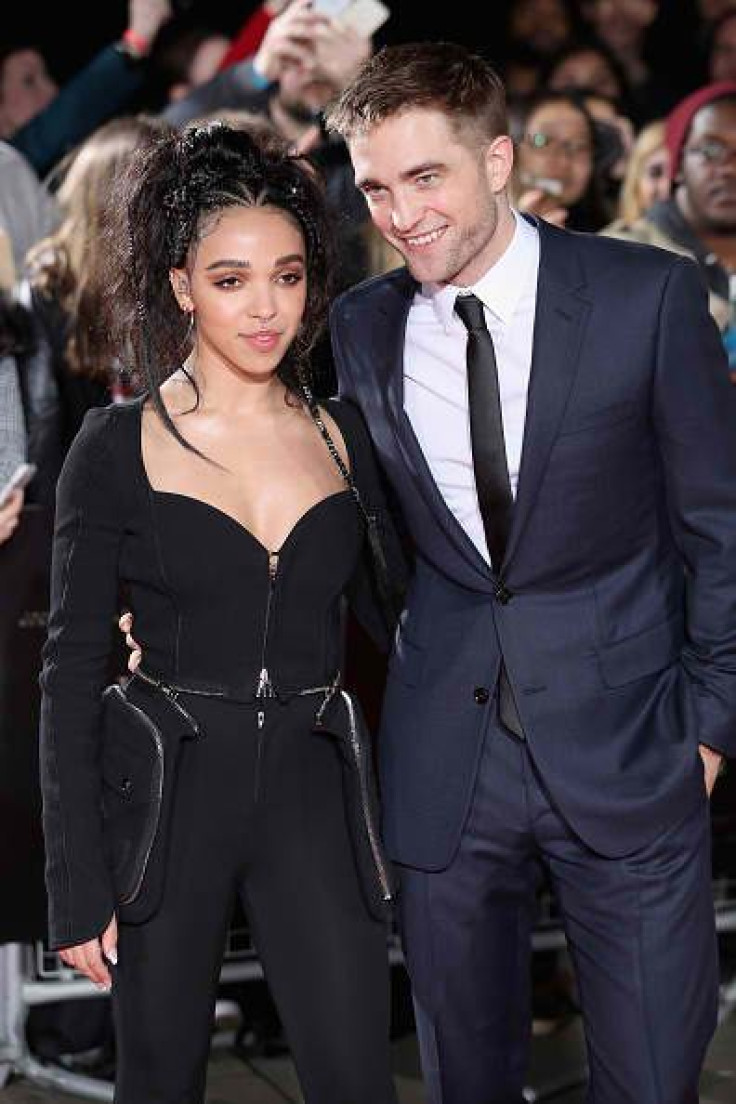 Robert Pattinson and FKA Twigs are still together and very much in love.
The "Twilight" star, who is very private when it comes to his love life, has finally opened up about his relationship with Twigs. On Tuesday, Pattinson told Howard Stern on his radio show that he is still with the British singer. When Stern asked him if he is still engaged to the "Two Weeks" singer, his response was, "Yeah, kind of."
READ: Robert Pattinson was almost fired from "Twilight" franchise
After Pattinson's over-publicized romance with his "Twilight" co-star Kristen Stewart, the actor decided to keep his relationship with Twigs low-key. However, he also admitted that it was challenging to keep their romance private, considering their profession where fans and the media constantly want to know what they are up to. "It's one of the most frustrating things in the world," Pattinson told Stern. "You have to make a decision whether you want to let the crazy people in. To protect it you kind of think I want to create a big boundary [but] then it's difficult for your relationship."
Despite their struggles with maintaining a relationship as Hollywood stars, Pattinson is still very much in love with Twigs. He could not help but shower his fiancée with praise during his interview with Stern. "She's amazing," he gushed, adding that she is "super talented."
Pattinson and Twigs got engaged in April 2015, just six months after they started dating, Us Weekly noted. However, the couple has been keeping a low profile when it comes to their relationship and impending wedding. Their long engagement and low-key relationship has been subject to several speculations, with some fans recently wondering if they are still together.
In February 2016, there were rumors that the "Two Weeks" singer gave Pattinson an ultimatum concerning their wedding. Twigs allegedly wanted the wedding to happen that year or she's moving on. However, the couple debunked those reports when they were spotted together in September 2016 at Drake's afterparty at the NICE GUY. "Rob and FKA Twigs came together and were being cute," one eyewitness said. "They hung out together the whole evening."
In May, the two also graced the 2017 Cannes Film Festival, where Pattinson's upcoming film "Good Time" got a standing ovation.
Pattinson and Twigs have already been engaged for over two years. When do you think will they tie the knot? Share your thoughts below.
© Copyright IBTimes 2023. All rights reserved.