Twitter Attacks Melania Trump For 'Fake Outrage' After Teen's Death, Defending Barron
Melania Trump was attacked by Twitter users for an alleged "fake outrage."
The first lady of the United States reacted when Pamela Karlan mentioned the name of her son, Barron. In a tweet, Melania stressed that a minor child deserves privacy and should be kept out of politics.
However, her critics also reacted to the FLOTUS' post. Some reminded her that no one was after Barron while some went as far as calling her a "racist birther." But the backlash against the FLOTUS did not stop there.
Melania was subjected to another round of criticism after a 16-year-old boy died in border patrol care. Twitter users blamed the president's treatment to the youngsters and are waiting for Melania's reaction following the incident, with some even asking, "Where's the outrage?"
"This is something that a First Lady would be upset about right? Where is Melanie @FLOTUS on how her husband treats young people ... or anyone for that matter... @hughhewitt #FakeOutrage," one user posted on Twitter.
"A minor child deserves medical attention and should be kept out of concrete cells. @FLOTUS, you should be ashamed of your very angry and obviously racist pandering, and letting children die to do it," Andy Lassner wrote.
"I'm wondering if you & @POTUS are up for apologizing to the thousands of children your administration caged and tore away from their families, some of whom died... that seems far worse than someone using a name to make a point. #FakeOutrage," a different social media user wrote.
Some also questioned Melania if she stood for Greta Thunberg when Donald insulted and mocked the child. One said Melania's "faux outrage" was ridiculous. Meanwhile, another questioned the FLOTUS' "Be Best" campaign and called it "self serving."
Journalist Andrew Cohen said earlier that Melania is the "greatest casualty" of Donald's presidency. According to the "Two Days in June: John F. Kennedy" author, she can leave her husband just like his staff, but it's more complicated for her because she is married to the POTUS.
Although many slammed Melania, many also supported her. One netizen even considered her the "#1 First Lady of all Time! ..."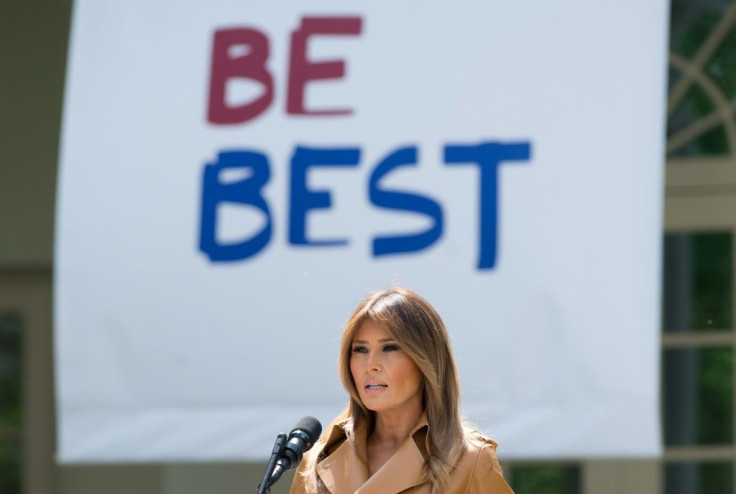 © Copyright IBTimes 2023. All rights reserved.