Twitter celebrates fifth birthday as global influence grows [VIDEO]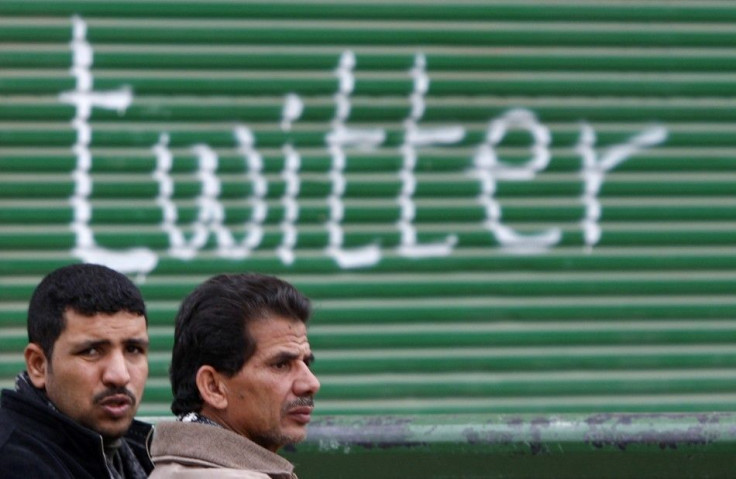 What do Pier Morgan, Serena Williams and Snoop Dogg have in common? They all love Twitter and the company celebrated its unforeseen expansion in global influence and reach on the occassion of the microblogging site's fifth birthday. The start-up which took birth as a tiny team on a project, turned five Monday even as the microblogging site continues to surprise the world on its growth in prominence.
Twitter celebrated the completion of five years since the first tweet was sent out with a star-studded video, re-asserting what the world has come to learn: microblogging can be used for much more than just narcissistic rambling of a tech-mind. Billionaire entrepreneur Richard Branson, CNN host Piers Morgan, tennis star Serena Williams, rapper Snoop Dogg, Secretary of State Hillary Clinton, House Speaker John Boehner, TV's Martha Stewart, Italian astronaut Paolo Nespoli and Ultimate Fighting Championship President Dana White were among the high-profile tweeps who rendered a testimonial for Twitter on the occasion.
Twitter also churned out blogs detailing the growth and evolution of the site.
Amazingly, it's five years ago today that the first tweet was sent. Over these years, Twitter has matured and made an impact in the areas of social responsibility, politics, sports, media, and more, read a post by Biz Stone, co-founder and Creative Director of Twitter, Inc.
Declaring the users as the forces behind Twitter's success, an official tweet said: Today we are celebrating the people that make Twitter special. (hint: you!)
Stone elaborated on this belief of the company in his blog: Twitter users now send more than 140 million Tweets a day which adds up to a billion Tweets every 8 days-by comparison, it took 3 years, 2 months, and 1 day to reach the first billion Tweets. While it took about 18 months to sign up the first 500,000 accounts, we now see close to 500,000 accounts created every day. All of this momentum and growth often pales in comparison to a single compassionate Tweet by a caring person who wants to help someone in need.
In another blog on Twitter Engineering, Michael Abbott, Vice President, wrote on how the site's rate of growth has largely outpaced the capacity of our hardware, software, and the company itself.
Twitter's biggest challenge was coping with our unprecedented growth and sightings of the infamous Fail Whale, Abott said, going on to explain on how the company began moving all of its tweets close to 20TB's worth from one data center to another last September.
Writing on behalf of the Twitter Engineering Team, Abbott went on to describe how the flock has grown with the company and the toil involved.
Since Co-founder Jack Dorsey posted just setting up my twttr on March 21 half a decade ago, Twitter, as the company claims, has grown beyond its simple and initially determined roles. Incidentally, the microblogging site happens to celebrate its fifth anniversary of its first tweet in the wake of heightened awareness of the impact of social media. After playing a crucial role in the wave of anti-government protests that rocked the Arab World, Twitter and other popular social online platforms are even being considered contenders for the 2011 Nobel Peace Prize. This note-worthy journey of the site, as many observers of the tech major would recall, began with the picture of the Flight 1549 in the Hudson in January 2009.
While speaking on the idea behind Twitter, Dorsey had in 2009 explained to Los Angeles Times, Twitter', and it was just perfect. The definition was 'a short burst of inconsequential information,' and 'chirps from birds'. Today, the site's impressive evolution over the last five years has changed the definition of Twitter from being grounds to share inconsequential information in just 140 characters to churning revolutions and revolutionizing human communication.
The following is the Twitter's birthday video titled, 'Follow Your Interests. Discover Your World. Twitter.':
© Copyright IBTimes 2023. All rights reserved.