Twitter Inc (TWTR) Boasts A Billion Viewers (Not Users) In Latest Bid To Show Value To Advertisers, Wall Street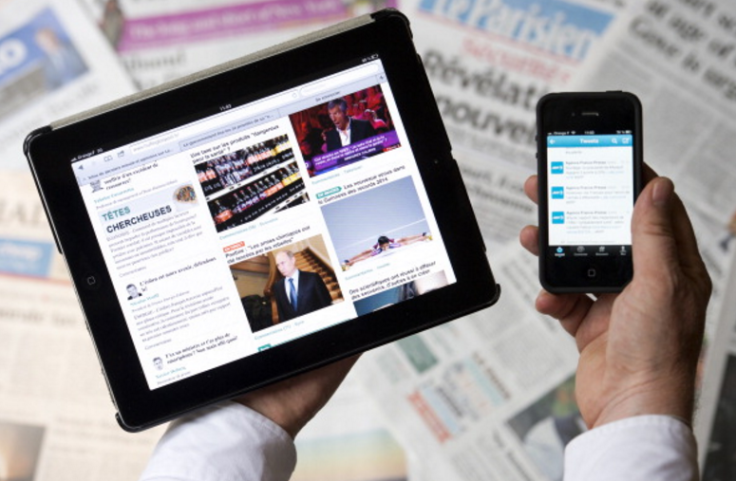 SAN FRANCISCO -- Twitter Inc., as virtually everyone knows, has a growth problem. It's not growing fast enough -- as CEO Jack Dorsey reported in the second-quarter earnings, Twitter showed "good progress in monetization, but we are not satisfied with our growth in audience."
However, Twitter has chosen a new statistic that perhaps can help explain to investors and potential future users the microblogging site's power: 1 billion views. That's the number tallied for unique visitors who see embedded tweets across the Web -- desktop -- every month, the company announced Wednesday at Twitter Flight, a mobile developers conference.
"Twitter's larger than people think," product manager Michael Ducker told International Business Times. "If Twitter's so small, how is it that the company has such influence?"
Five years ago, Twitter allowed publishers to embed tweets in their own sites and always had cookies enabled to track where they are placed and update in real time. Yet, this is the first time Twitter has assigned and publicly released a number to views of embeds.
Ducker said in part the delay was to best capture an accurate statistic. For instance, the company did their best to rule out robots and identify truly unique visitors across the Web.
Other competing social networks have been touting numbers in the billion. Facebook has nearly 1.5 billion monthly active users and 4 billion daily video views, and Snapchat touts its 100 million daily active users and 4 billion video views as well. Twitter has been repeatedly scorned by investors and the media for its lack of growth. It was scolded when Facebook's Instagram first surpassed Twitter's userbase at 300 million in December and then again at 400 million in September.
Number of Active Social Media Users by Network | FindTheCompany
Twitter's executive team has admitted the company's fault in gaining new and active users. "We have not communicated why people should use Twitter. This is both a product issue and a marketing issue," said Anthony Noto, Twitter's chief financial officer, in July. "We need to ensure that we have a unique value."
The thinking with the new statistic extends to that issue: Twitter is more than just an app on your phone and a desktop site. It is the place where everyone from entertainer Justin Bieber to Democratic presidential contender Hillary Clinton to a millennial watching "Pretty Little Liars" can voice their opinion.
"If you choose to tweet to Twitter, your voice can be heard by those billion viewers. We want to be the live public conversation," Ducker told IBT.
Yet, the issue remains for scaling as a business. While people may now better understand Twitter's viewership numbers, the company needs people on the app or on the site to see advertising and not just see tweets scattered across the Web.
© Copyright IBTimes 2023. All rights reserved.