Twitter Inc (TWTR) Shareholders Meeting: Jack Dorsey Says 'World Needs Twitter'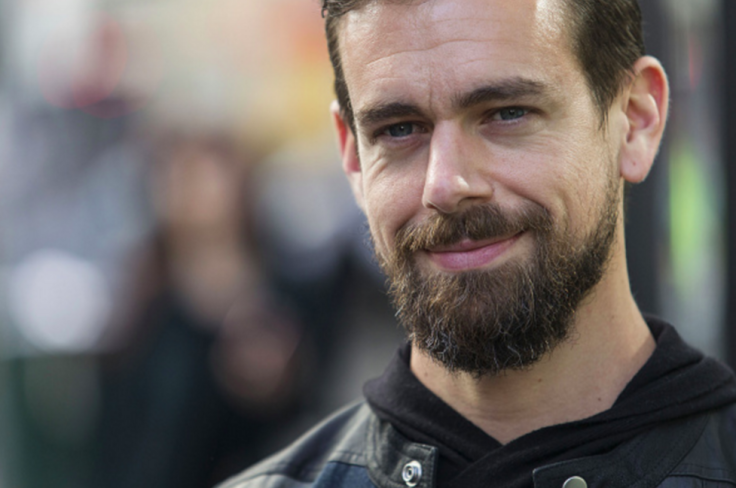 Twitter says it's all about live, but only one day a year is the company's executive team in real time, in person, in front of a group of stockholders — those who have watched the firm's share price fall by 81 percent during the past three years. For second-time CEO Jack Dorsey, it was another day he had to explain what Twitter is and why it still exists.
"We believe the world needs Twitter," Dorsey said during the question-and-answer portion of the annual shareholder meeting at the company headquarters in San Francisco Wednesday. "We believe it is and it can be the first place that people go to when they want to find out what's happening in the world, when they want to get their news, when they want to have a conversation."
Over the past three years, however, Twitter has struggled in the stock market, and Wall Street has shown little faith in its ability to grow its number of users. The company's base of 310 million monthly active users pales in comparison with Facebook's 1.59 billion. As a result, advertisers are looking to Facebook's custom audiences and the new shiny object Snapchat, which guarantees access to a tricky generation, the so-called millennials.
Just Tuesday, Michael Nathanson, senior analyst at the research shop MoffettNathanson, wrote that Twitter's new initiatives were "too little, too late" in his note about downgrading the stock from neutral to sell.
Twitter's executive team is aware of the need for action. Chief Financial Officer Anthony Noto closed his opening remarks to the audience by saying, "2016 will be a year of execution." Indeed, the company has released product updates and inked partnerships that will improve the experience, attracting new users and retaining old ones, Dorsey said.
What Twitter has in its favor is talent, with employees who are dedicated to building the product, said attendee Carter Mansbach, president of Jupiter Wealth Strategies. "Being there and talking to the employees, I asked them, 'Do you trip out on the stock price?' They were just a really motivated, young group. They talked about the NFL deal and the potential there. Every person I spoke to, they all had that gleam in their eye," Mansbach told International Business Times after the meeting.
As Dorsey first shared in Twitter's 2015 fourth-quarter financial report, the team has been executing across five lines of priorities: iterating on the main product, live-streaming video, supporting creators, addressing safety concerns and building its relations with developers. It has made strides in each of those five areas, Dorsey demonstrated Wednesday.
In the core product, Twitter added an algorithmic timeline and showed more relevant suggestions for users to follow and tweet notifications. Tuesday, the company introduced four refinements to simplify tweets and conversations. The firm inked a deal with the National Football League to stream 10 Thursday night games. It is encouraging more celebrities to use the system. It has added new anti-harassment tools, such as reporting multiple tweets at the same time. And its software developer kit Fabric now has a better mobile experience.
At the same time, Twitter has cut some nonpriority operations such as working on the "buy" button carried out by its now-repurposed commerce team, BuzzFeed reported.
Still, bugs are evident, and the morale of some stockholders has been low. During his demonstration of the live video application Periscope, Dorsey displayed somebody live-streaming a television set, which led him to say: "Oh, let's not show that. We have plenty of moderation tools." He also attempted to showcase the app's GoPro integration with a Periscope from a drone, but it quickly cut out. "That is the risk you take any time you demo anything live," Dorsey said.
Meanwhile, Twitter claims to be an expert in live.
Rumors of an acquisition constantly fly around Twitter, and one stockholder chose to ask whether she could expect such a deal. The short reply: no. Dorsey said he sees a future as an independent company. "I think we have a lot more focus on what truly matters to move our needles and the usage," he said.
So what is the "catalyst" going forward, one stockholder asked? Twitter needs to tell its own story better. "Every public company puts out news. You change the conversation. You change the communication," Mansbach said.
Twitter hired this year Leslie Berland, formerly of American Express, as its first chief marketing officer and Natalie Kerris, formerly of Apple, as its vice president of communications. Shareholders and publishers can expect to see more press releases in the coming years, Dorsey said.
Additionally, Twitter has recruited new board members, some of whom were in attendance at the meeting: BET Networks CEO Debra Lee, PepsiCo Vice Chairman and Chief Financial Officer Hugh Johnston and internet entrepreneur Martha Lane Fox.
Like many other online platforms, Twitter will increasingly embrace video. The NFL partnership may be the first of many TV deals to come. "We're not going to stop with sports. We're in an election year. You should expect something from that as well," Dorsey said.
Twitter's share price was up more than 2 percent in after-hours trading Wednesday.
© Copyright IBTimes 2023. All rights reserved.
FOLLOW MORE IBT NEWS ON THE BELOW CHANNELS