Twitter Reacts To Meghan Markle, Prince Harry Divorce Prediction By Duchess' Half-Sister Samantha
KEY POINTS
Some Twitter users agreed with Samantha Markle's prediction about Meghan and Prince Harry's marriage
Other Twitter users just laughed at Samantha's claim because she's not close to Markle at all
Several online users also accused Samantha of being jealous of Prince Harry's wife
Twitter users reacted after Samantha Markle made a prediction that Meghan Markle's marriage to Prince Harry would end in divorce.
In a video shared by TMZ, Samantha said she sees the Duke and Duchess of Sussex's marriage ending in divorce unless they get "extensive counseling" after their sit-down interview with Oprah Winfrey where they shared a number of bombshell revelations. Several users on the microblogging site reacted to her prediction; many agreed with her while some showed disapproval.
"Truth is bitter and mostly difficult to accept...her sister couldn't have said it any better. They've done a lot of damage," one commented.
"Sounds plausible," a second user added.
"At first I thought this lady was a crazy drunk, but after a couple of years, she may be drunk half of the time, but she has been right all of the effing time. A pity the RF never heeded her warning," a different netizen wrote.
Several also mocked Markle's sister for being divorced and bitter to the former "Suits" star. Many said she was just jealous, while others said she's a sad person that's why she's making Markle's life terrible.
"It's no wonder Meghan doesn't want to be around her half-sibling. With 'family' like this who needs enemies?" one wrote. "How would this virtual stranger know anything about Harry and Meghan's relationship or what Meghan is REALLY like. Samantha sounds jealous. I bet she was nasty& mean to Meghan when she was a little girl visiting her father all those years ago. She just doesn't seem nice at all."
"Meghan Markle's 'half sister' needs to take several seats and go away lol. You are an almost SIXTY year old woman who can't stop obsessing over someone who barely knows you. Talking about Harry and Meghan will divorce soon," another netizen wrote with laughing emoji.
"This woman, Samantha, is a jealous, cancerous, mercenary, rotten individual," a third user added.
Some netizens felt that Samantha only made such a bold prediction because she is "hungry for limelight." Another netizen said Samantha was a big sister to Markle who was just looking for an opportunity to attack. "Venomous snake. Envy. This woman has always been a hater," the user added.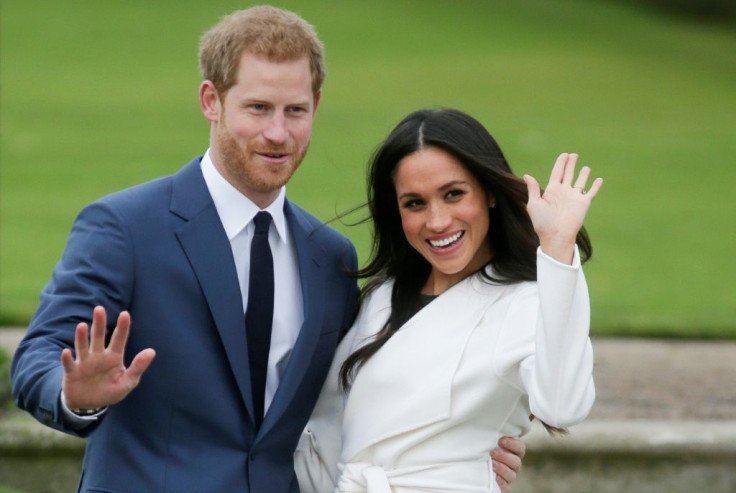 © Copyright IBTimes 2023. All rights reserved.