Two JPMorgan Traders Fired For Compliance Failures: FT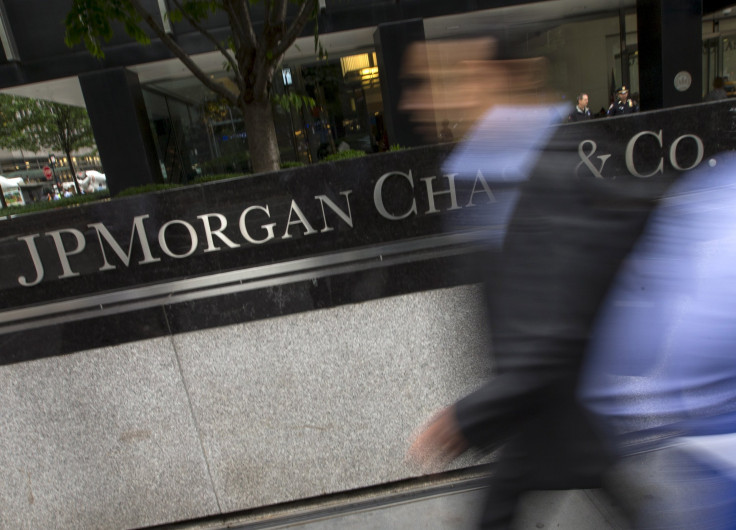 When JPMorgan Chase & Co. fired Andrew Lombara, a 10-year veteran and head of government debt trading, observers were mystified. The January dismissal came just weeks before annual bonus season had begun, an unusual time for firings not part of wider layoffs.
Now there seems to be an explanation. Lombara and a deputy, junior trader Chi Lee, were sent packing following a dispute over internal compliance controls, the Financial Times reported.
The two traders reportedly sidestepped measures meant to value the reserves backing up a type of Treasury product called strips, the FT reported, citing sources familiar with the dispute.
Jpmorgan Chase & Company (JPM) Stock Price - 1 Year | FindTheCompany
Debt traders have been especially hard hit in recent years, as a combination of regulatory changes and market challenges have crimped fixed-income trading profits. The bank recorded an 11 percent drop in bond trading revenue from 2014 to 2015.
The product in question — separate trading of registered interest and principal securities, or strips — are a way of isolating the interest-bearing portion of a U.S. Treasury from the principal. Investors use strips to manage risk and capture certain tax advantages.
When dealing in strips, traders at JPMorgan must set aside reserves as a way of cushioning against the possibility that the securities could suddenly decline in value or become especially difficult to trade.
Lombara and Lee, however, reportedly circumvented the bank's valuation committee by converting Treasuries to strips without proper approval, the FT reported, a move that would affect the bank's accounting totals.
The bank reported the dismissals to the Financial Industry Regulatory Agency, or Finra, Wall Street's self-regulating body. "The Firm determined that the employee did not adhere to certain control processes," JPMorgan wrote in the public filings.
"As with other terminations like theirs, Finra is in the process of reviewing the reason for the termination," a Finra spokeswoman told the FT.
© Copyright IBTimes 2023. All rights reserved.
FOLLOW MORE IBT NEWS ON THE BELOW CHANNELS