Tyga's Conversation With 14-Year-Old Molly O'Malia Was Purely Business, Manager Says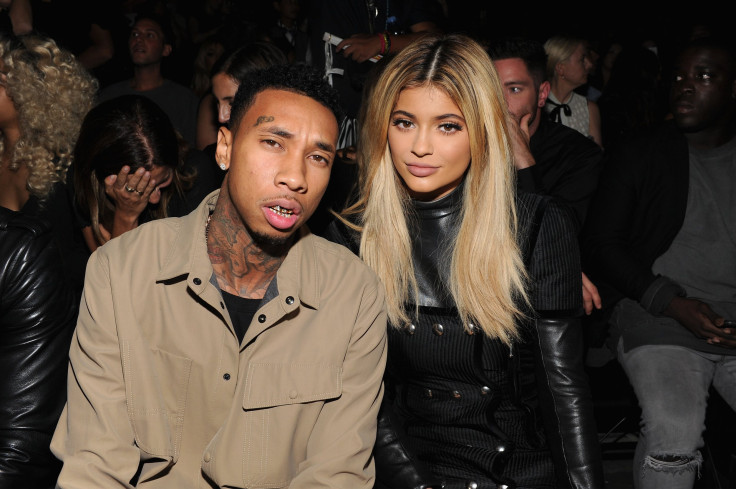 After 14-year-old Molly O'Malia alleged Monday that Tyga sent her inappropriate messages, the rapper's manager Anthony Martini came to his defense and told TMZ that Kylie Jenner's boyfriend reached out to O'Malia only because he and his team were interested in her singing. O'Malia held a press conference Monday slamming OK! magazine for running a story that carried the text messages exchanged between her and Tyga and claiming that the two had a sexual relationship.
Martini said that the "Stimulated" rapper and his team became interested in O'Malia after they found out that she had a strong musical influence. O'Malia also has about 50,000 followers on Instagram, though she follows less than 1,500 people. Martini said that Tyga and his team thought she could be a candidate for a project by Tyga's record label Last Kings Records.
TMZ reported that in one of the text messages it obtained, O'Malia said that she was 17 years old.
O'Malia said that Tyga had asked for a FaceTime session with her, but she stopped all contact with him after he proposed it for the third time. Martini, however, said that the rapper asked for such a session only to discuss work and to see her sing, along with his producers. Martini added that during their conversations, things never became "uncomfortable" as alleged by the teenager.
Although Jenner and the "Dope'd Up" rapper have not commented on the issue yet, a report Monday said that the 18-year-old "Keeping Up With the Kardashians" star might have mocked O'Malia on Snapchat. Jenner was seen sporting a blond wig to match O'Malia's hair color, and mouthed the lyrics to Drake's song "Days in the East." Jenner also captioned the video: "They hate me." Although Jenner did not openly diss O'Malia, the song was the same that was posted by transgender model Mia Isabella, who was rumored to have been in a sexual relationship with Tyga.
Most of O'Malia's anger was directed at OK! magazine as she denied sending any text conversations to the publication. She added that she does not know how they procured them.
"I never sent the communications between Tyga and me to OK! magazine. I don't know how they obtained them. I would never have allowed OK! magazine or any other magazine to use them. It is also upsetting to me that OK! magazine never even contacted my mom to check the facts to see if what they were publishing was true," O'Malia said in a statement seen in a video by TMZ, adding: "I'm speaking out today because I don't want what happened to me happen to any other young girl."
The magazine also cited a source who said that Jenner "found all the messages on his phone" and that he "made her sick."
© Copyright IBTimes 2023. All rights reserved.
FOLLOW MORE IBT NEWS ON THE BELOW CHANNELS