Uber China, Didi Chuxing To Merge In $35 Billion Deal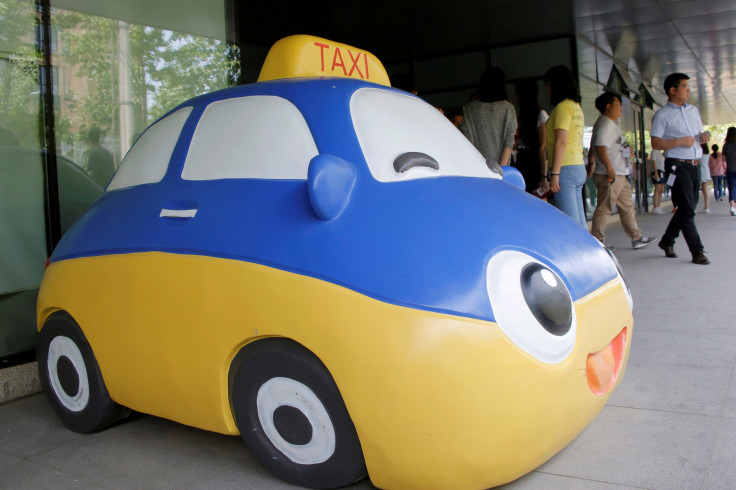 UPDATE: 5:10 a.m. EDT — Didi Chuxing confirmed on its Weibo microblog that it is buying Uber's China operations. In the post (in Chinese), the company said Uber will get a 5.89 percent stake in Didi, amounting to 17.7 economic interest. A 2.3 percent stake will go to Chinese shareholders of Uber China, making up the total 20 percent being reported before the confirmation.
Didi will get Uber's brand, business and data in China, but at least for now, the Uber app will continue to function separately. Uber CEO Travis Kalanick (whose previously leaked blog post is now official too) will also join the Didi board.
Original story:
Ride-hailing service Uber is selling its China business to Didi Chuxing, its biggest competitor and the dominant player in a country of almost 1.4 billion people, in a merger deal valued at about $35 billion, according to reports. Uber will have a 20 percent stake in the new company and Didi will make a $1 billion investment in the San Francisco company as a part of the deal.
Recode shared a blog post written by Travis Kalanick, CEO of Uber, which starts with the company's "intention to merge Uber China with Didi Chuxing" and then lays down the rationale for it: the lack of profitability. "Uber and Didi Chuxing are investing billions of dollars in China and both companies have yet to turn a profit there. Getting to profitability is the only way to build a sustainable business that can best serve Chinese riders, drivers and cities over the long term."
Uber, backed in China by Chinese internet giant Baidu, among others, has had its share of problems in China but it also transformed the taxi service market in Asia's biggest economy. Its biggest problem, though, was Didi with its deep pockets. The Chinese firm had raised about $7.4 billion in June alone, including $1 billion from Apple, while Uber has reportedly already lost about $2 billion in the fast-growing market.
The share-swap deal, expected to be announced Monday, will make Uber the biggest shareholder in Didi, which is backed by other Chinese heavyweights, Alibaba and Tencent, and is valued at about $28 billion. By comparison, Didi's investment in Uber reportedly values the U.S. firm at about $68 billion.
Both the companies have consistently offered cutthroat pricing to get more customers, suffering losses in the process, and this development is likely to plug the hole in revenues for both. Didi can stop worrying about an aggressive rival and Uber can use the money to expand in other geographies. Uber is already profitable in Western markets, the company said in July.
Outside China, however, the two will still be competitors. Didi has a partnership with Lyft, Uber's rival in the U.S., has invested in Ola, Uber's biggest competition in India, and also in Grab, a company that competes with Uber in Indonesia.
The timing of the expected deal is significant as well. Traditional taxi drivers in China had been protesting against ride-hailing services, much like in many places around the world. But last week, China announced new regulations for the ride-hailing service industry, giving them legal status starting in November this year. Apart from nationally binding regulations, such as specifications for drivers and vehicles, local authorities have been given the power to regulate fares.
Both Uber China and Didi Chuxing had welcomed the regulations.
© Copyright IBTimes 2023. All rights reserved.